BIO 20 ANNOUNCES DESIGN COMPETITION WINNERS BIO 20 ANNOUNCES DESIGN COMPETITION WINNERS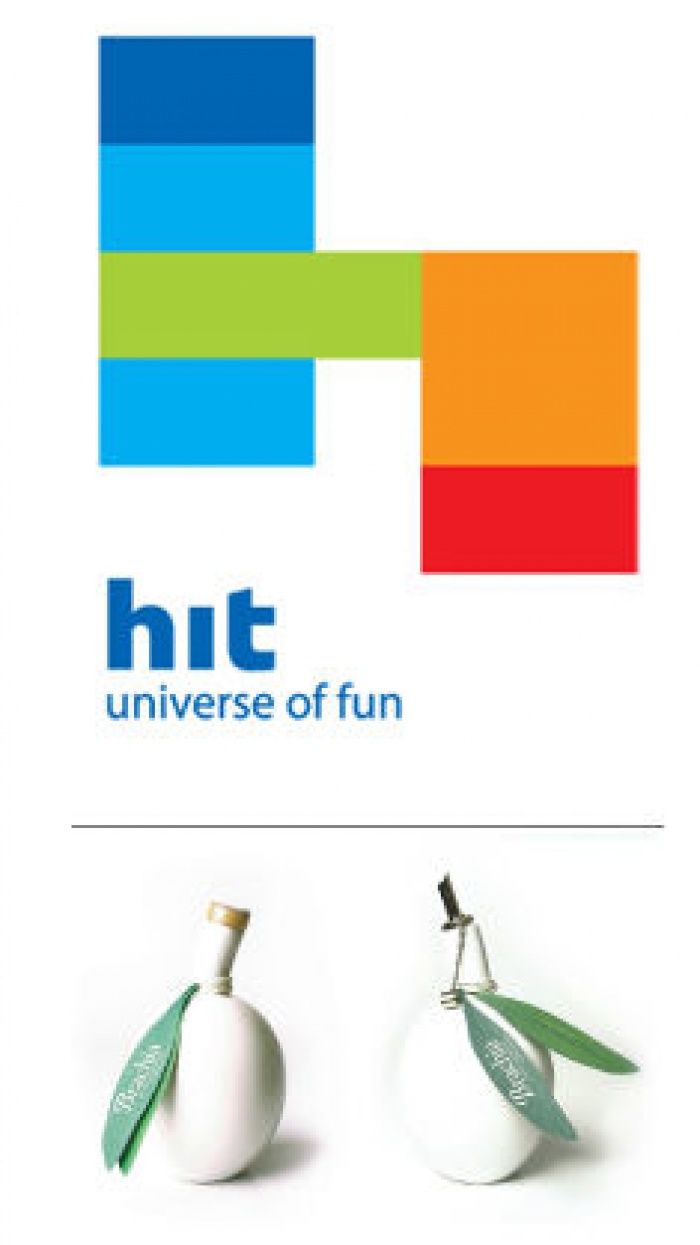 10.10.2006 News
Ljubljana (Slovenia)
- The Icograda Excellence Award winning by Gigodesign is just one of the 350 exhibits from 17 different countries on display at BIO 20 in Ljubljana, Slovenia. Winners were announced on 5 October at the Fuzine Castle where this year's exhibition is being held.
In selecting this piece for the Icograda Excellence Award, the international jury explained, "The corporate identity programme successfully incorporates a diversity of subsidiary and product identities into a clearly organised and integrated system. Outstanding features are the manner in which colour and shape is used to unify the diversity of brand personalities as well as projecting a common visual language that underpins the organisation's corporate philosophy and personality. The system's flexibility and two and three-dimensional applications show true ingenuity."
Exhibits that received awards in other categories show how communication design solutions are being integrated in overall product development. The refrigerator of the Gorenje Pininfarina kitchen line received the Icsid Design Excellence Award and the jury made note of the integrated touch screen interface.
The BEDA European Design Award went to the Brachia Olive bottle. The jury highlighted the integration of the design disciplines in its success. "This original hand made packaging solution reflects the personality of the brand as well as the premium quality of the product. The success of this design solution lies in the clever integration of its product design, branding and communication properties. The product is also differentiated from others in the marketplace due to its reusability as a decorative and functional object."
"Those who will have the opportunity to visit the exhibition will have a broad view of what design means, and how design effects every single aspect of our daily lives. Design is not just about embellishing objects. Design helps to solve human challenges and needs. Design means experimentation and taking risks." says Francisco Carrera, President of International Jury BIO 20.
The international jury included: Judit Varhelyi (Icsid, Hungary), Julia Chiu (Japan), Jacques Lange (Icograda, South Africa), Massimo Pitis (Italy, BEDA), Francisco Carrera (Spain).
BIO20 is endorsed by Icograda, Icsid and BEDA.
Complete list of winners:
BIO GOLD MEDAL
me Markus T spectacles
D Markus Temming
C, P deSIGN Markus T GmbH, Gutersloh
2004
GERMANY
GOOD PROJECT AWARD
Sekanka fireproof facade deep profile panel
D David Cugelj
T Janez Smerdelj, Academy of Fine Arts and Design, Ljubljana
C Trimo d.d., Trebnje
SLOVENIA
GOOD PROJECT AWARD
Cockta glass and bottle
D Andraz Tarman
T Vladimir Pezdirc, Academy of Fine Arts and Design, Ljubljana
C Droga Kolinska d.d., Ljubljana
SLOVENIA
GOOD PROJECT AWARD
Bathroom system
D Primoz Tomsic, Aljosa Podbrscek
C Kolpa d.d., Novo Mesto
SLOVENIA
HONOURABLE MENTION
Artweger Twinline bath tub with shower bath
D GP designpartners GmbH, Vienna
C, P Artweger GmbH & Co., Bad Ischl
2006
AUSTRIA
HONOURABLE MENTION
TT911P2 toaster
D Porsche Design Studio, Zell am Zee
C, P BSH Hi ni aparati d.o.o., Nazarje, Slovenia
2005
GERMANY
HONOURABLE MENTION
Luxury yacht and hotel tap
D Elodie Poidatz Design: Elodie Poidatz
C, P Serdaneli International, Bagneux
2005
FRANCE
HONOURABLE MENTION
Woollen soaps
D Oloop, Ljubljana
P Oloop, Ljubljana
2005
SLOVENIA
HONOURABLE MENTION
City of Bratislava corporate visual identity
D Martin Zilinsky
C Mesto Bratislava/City of Bratislava, Bratislava
2005
SLOVAKIA
HONOURABLE MENTION
Nanospider machine for production of nanofibre textiles
D Design Studio Appl, Prague: Alexius Appl
C, P Elmarco s.r.o., Liberec
2005
THE CZECH REPUBLIC
HONOURABLE MENTION
lbs_mmv lighting system
D Arcus Muhely
C Arcadom Rt., Budapest
P Arcus M?hely, Budapest
2005
HUNGARY
BEDA EUROPEAN DESIGN AWARD
Brachia Olive bottle
D Izvorka Serdarevic, Jelena Zecevic
C Brachia p.z., Supetar na Braèu
P Studio Cro-ker, Zagreb; Sitopapir d.o.o., Zagreb
2006
CROATIA
RTV SLOVENIA AWARD FOR A STUDENT'S WORK
Motos motorcycle
D Primoz Porenta, Lojze Cemazar, Kristijan Levstek, Iztok Zgavec
T Gregor Markelj, Igor Stanko, The Secondary School of Photography and Design, Ljubljana
C Tomos d.o.o., Koper
SLOVENIA
ICOGRADA EXCELLENCE AWARD
HIT corporate visual identity
D Gigodesign d.o.o., Ljubljana
C HIT d.d., Nova Gorica
P Collegium Graphicum, Ljubljana
2004
SLOVENIA
DESIGN EXCELLENCE AWARD, PRESENTED BY ICSID
Refrigerator of the Gorenje Pininfarina kitchen line
D Pininfarina Extra s.r.l, Cambiano (TO), Italy; Design center Gorenje, Velenje
C, P Gorenje d.d., Velenje
2005
SLOVENIA
EIDD Design for All Europe Award
The jury decided not to bestow the EIDD Design for All Europe Award because no product displayed exceptional consideration of to the principles of the Design for All methodology.
---
For further information please contact:
Arhitekturni muzej Ljubljana/Architecture Museum of Ljubljana
Sekretariat bienala industrijskega oblikovanja/BIO Secretariat
Pot na Fu ine 2
SI-1000 Ljubljana
SLOVENIA
E: bio@aml.si