ONDESIGN PRESENTS ITS READING (DESIGN) ISLANDS AT THE LEVANTEHAUS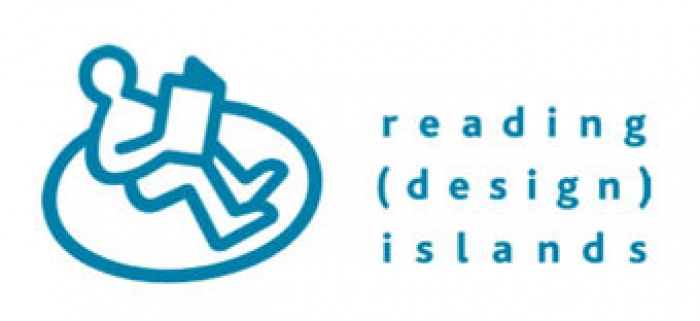 17.10.2006 News
Hamburg (Germany)
- Designer Francalma Nieddu who heads ondesign together with Olav Junke has created reading (design) islands to read books on the subject of design. The reading islands have been rounded off with products from Caimi Brevetti. Opening event with a presentation of the book "Gabriele Pezzini - the Warrior Designer" at 16:00 on 26 October. Open daily, around the clock, until 4 November.
The Hamburg Design Festival, held from 25 > 31 October is a platform for design and fashion. With its exhibitions and events scattered throughout the city it is comparable to Fuori Salone in Milan. Over a hundred product, communication and graphic design firms will organise events and exhibitions or open their doors to visitors to demonstrate their work, together with an equal number of fashion designers and fashion studios.
The design studio ondesign managed by Francalma Nieddu and Olav Junke will offer an interactive event. It will set up "reading islands" with books on the subject of design, fashion and communication that will invite visitors to browse and relax between other events. The reading islands are open around the clock; they are to be found in the Levantehaus in the centre of Hamburg, a building erected in the early 20th century, whose little shops and art galleries create a very special ambience. Ten reading islands with seating will be installed in an area of about 250 square metres made available by the management of the Levantehaus.
These special seating arrangements - reading (design) islands - were created by the designer Francalma Nieddu from ondesign. To present the books designer Nieddu created a small table called Kartolino made of cardboard and produced it in ten pieces. The appearance of the islands will be rounded off with lamps and other products from the Italian company Caimi Brevetti.
At the opening on 26 October 2006, Virgilio Briatore's book "Gabriele Pezzini - the Warrior Designer" will be presented by Pezzini himself. In the afternoon visitors will have an opportunity to discuss with Pezzini, the organizers Olav Junke and Francalma Nieddu, and also Dietmar Hamm, the manager of the Levantehaus.
The reading islands will still be accessible after the Design Festival, until 4 November; at the end of the month they can be seen again at profile intermedia 9 in Bremen, an international conference entitled "Languages and the Tower of Babel", that will compare the many languages of design. The organiser in Bremen has asked ondesign to organise the part of the programme on "The Language of Italian Design". The islands are intended as a touring exhibition, and after the event in Bremen they can be set up again at other design or literary events.
---

For further information please contact:

ondesign
Olav Junke,
Cremon 11,
20457 Hamburg
Germany
T: +49 (0) 40 36 09 26-11
E: o.juenke@ondesign.de