BIO 21 EVENTS ON 20 OCTOBER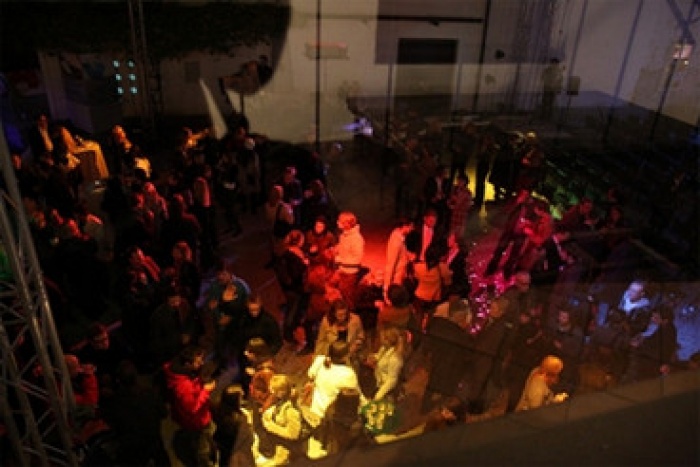 16.10.2008 News
Ljubljana (Slovenia)
- On 20 October 2008, the public is invited to attend a half-day of activities, including a panel on creativity and innovation, a talk on good design for good business and a presentation of Slovene creativity, all part of , an Icograda endorsed event.
An International Panel on Creativity and Innovation: The Capacity for Change
2:00 pm
The European Commission declared the year 2009 the European year of creativity and innovation. Important representatives of the discipline and politics will speak on this topic, including Sir George Cox, the former director of the UK Design Council, Vito Oraþem, the executive director of the Design Zentrum Nordrhein Westfalen of Essen, Þiga Turk, a minister without portfolio and head of the RS Government Office for Growth, and Pekka Ylä-Anttila, research director at the Research Institute of the Finnish Economy (ETLA) and manager director of Etlatieto. The meeting will be moderated by Ladeja Godina Koðir.
Read more >>
Delo Revije / Ambient on BIO 21Talk: Vito Oraþem, Good Design for Good Business (in connection with the ADMIRE project)
4:00 pm
The international project Awarding Design Management, Innovation and Research in Europe (ADMIRE), part of the European Commission's sixth umbrella programme PRO INNO-actions, highlights and promotes the fact that good design management contributes to the improvement and development of entrepreneurship and business.
Vito Oraþem, the managing director of the North Rhine–Westphalia Design Centre, will explain what this slogan means as part of a discussion organised by BIO and the Slovene Chamber of Commerce and Industry. He will address two questions in particular: Why is design so important for globalised markets? And how can companies use design to make their business more successful?
Read more >>
Created in Slovenia: Presentations of Slovene Creativity
5:00 pm
Organised by the Slovene Engineering Association, the Ministry of Higher Education, Science and Technology and the Architecture Museum of Ljubljana/BIO Secretariat, this exhibition will be open Monday – Friday, from 20 October – 13 November 2008, 8:00 am – 4:00 pm.
Read more >>
About BIO 21
The Biennial of Industrial Design (BIO) is a comparative international exhibition of industrial design, visual communications and design concepts. It is a cultural event directly connected to industry, the economy, the design profession, innovation, education and development.
The BIO 21 exhibition, showcasing works that have been carefully selected and critically evaluated by an international jury, will remain open until 2 November 2008, from 10:00 am - 6:00pm daily.
---
For more information, contact:
Architecture Museum of Ljubljana
BIO Secretariat
T: +386 1 54 00 348
T/F: +386 1 54 00 344
E:
W:
www.bio.si