DESIGNER AWARDS '08 WINNERS ANNOUNCED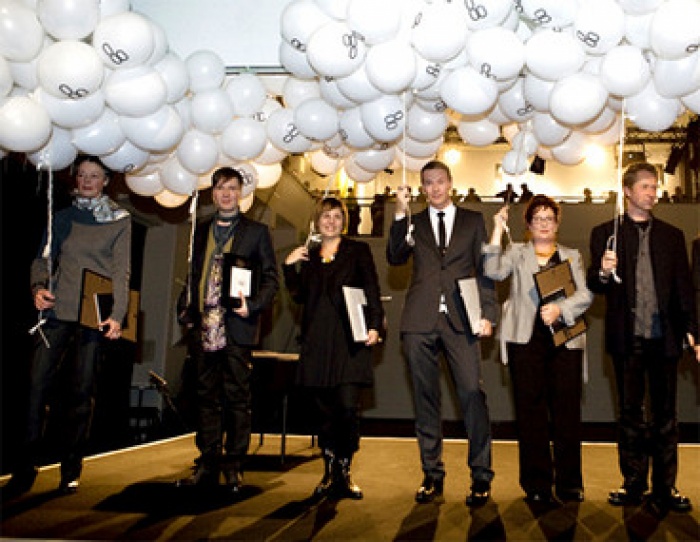 16.10.2008 News
Helsinki (Finland)
- The Designer Awards '08 highlights six designers who demonstrate innovation, artistic considerations, topicality, interesting work or a long career of achievement. Organised by Icograda Professional member, the , Grafia, and the Finnish Association of Designers, Ornamo, this year's winners will be presented in the Designer Awards '08 catalogue.
The Designer Awards '08 publication showcases the celebrated designers' day-to-day work. The designers represent different fields of design: interior architecture, fashion, applied art, industrial design research, textile art and illustration.
Winners of the Designer Awards '08 are:
Graphic Designer of the Year 2008 Klaus Haapaniemi
Graphic designer Klaus Haapaniemi is a special Finnish illustrator - his distinctive works are well known abroad as well. Haapaniemi has designed fabric prints and illustrations for international fashion houses and publications as well as shown his art work in exhibitions.
Industrial Designer of the Year 2008 Tuuli Mattelmäki
Industrial designer Tuuli Mattelmäki specializes in developing user centered design research and methods. She lectures and gives expertise in many tasks in Finland and abroad as well as writing scientific articles and publications. Mattelmäki's research work brings out the significance of design research as part of designing our environment.
Fashion Designer of the Year 2008 Anssi Tuupainen
Fashion designer Anssi Tuupainen specializes in men's wear. He has a versatile work experience in the Finnish fashion industry that has been acquired in the last 17 years. His professional skills and artistic talent can be seen in successful brands.
Artist of the Year 2008 Virpi Vesanen-Laukkanen
Textile artist Virpi Vesanen-Laukkanen is known from her playful and parodic art that reflects the themes and myths of womanhood. People of all ages find it easy to approach her fairy-tale-like pieces of art. She is also a well-known art teacher.
Interior Architect of the Year 2008 Esa Vesmanen
Interior Architect Esa Vesmanen is awarded for designing Salme Optics that is specializes on spectacles. Vesmanen has created a unique and sophisticated style to the store. The furniture and the lightning system are designed respecting the original materials and structure of the building.
Textile Designer of the Year 2008 Kristiina Wiherheimo
Textile artist Kristiina Wiherheimo is working widely in the field of art and design. She is particularly interested in studying the meaning of light and shadows in her works. Wiherheimo designs interior textiles for private and public spaces as well as unique art pieces.
---
For more information, please contact:
Finnish Association of Designers Ornamo
W:
www.ornamo.fi
Petra Ilonen
Secretary/ Design
T: +358 9 6877 7422
E:
muotoilu@ornamo.fi
Lena Strömberg
Secretary General
T: +358 9 6877 7477
E:
lena.stromberg@ornamo.fi
Association of professional graphic designers Grafia
W:
www.grafia.fi
Katja Ojala
Communications Officer
T: +358 9 601 942
E:
katja.ojala@grafia.fi
Marita Sandelin
Executive Director
T: +358 9 601 941
E:
marita.sandelin@grafia.fi