BNO LAUNCHES BEST PRACTICES PUBLICATION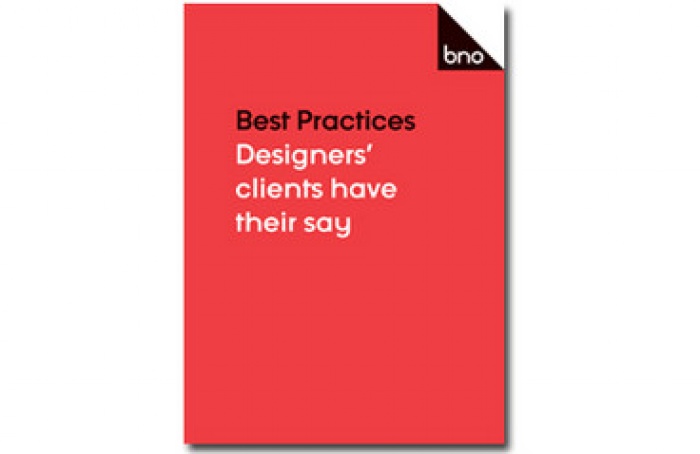 04.03.2008 News
The Added Value of Design
Amsterdam (The Netherlands )
- The Association of Dutch Designers (BNO) recently launched a free publication called Best Practices that contains a number of cases in which design has led to a turnover increase, a cost price decrease, and image improvement. Eight companies among which Hero, Grapedistrict, Pas Reform, Nieuw Amsterdam and AGU prove how a well-considered investment paid off in business success. The collection of cases aims at bringing the added value of design to the attention of entrepreneurs.
Project Best Practices
The publication is part of a larger project. This project, also known by the name of Best Practices, started in November 2006. The upcoming two years BNO will continue working on the consolidation and expansion of the network within the entrepreneurial world and will proceed her research in the field of 'design effectiveness'.
Download
The publication Best Practices is only available in Dutch but a pdf in English can be downloaded from the
Best Practices website
.
---
For more information, contact:
Association of Dutch Designers
Danzigerkade 8A
1013 AP Amsterdam
PO Box 20698
1001 NR Amsterdam
The Netherlands
T: +31 020 624 47 48
F: +31 020 627 85 85
W:
www.bno.nl