CALL FOR ENTRIES: 9 TEHRAN INTERNATIONAL POSTER BIENNIAL 2007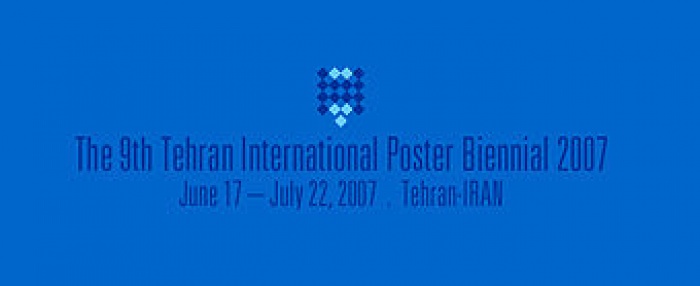 13.03.2007 News
Tehran (Iran)
-
In memory of Morteza Momayez, the founder of Graphic Design Biennial in Iran and the president of 8th Tehran International Poster Biennial.


Further to the successful and spectacular 8 Tehran International Poster Biennial 2004 which, in addition to introducing Iranian graphic design to the world, also saw many Iranian designers reach acclaim, the 9 Tehran International Poster Biennial is being organised by the Visual Arts Affairs Office with the cooperation of Iranian Graphic Designers Society (IGDS) and the Institute for Promotion of Visual Arts and the Saba Cultural and Artistic Institute. The Biennial is endorsed by International Council of Graphic Design Associations (Icograda).
President:
Seyed Mohammad Ehsaee
General Secretary:
Amrollah Farhadi
Head of the Organising Committee:
Habibollah Sadeghi
Board of the Organising Committee:
Majid Abbasi, Reza Abedini, Aydin Aghdashlou, Mostafa Assadollahi, Mostafa Goudarzi, Ebrahim Haghighi, Sedaghat Jabbari, Hossein Khosrojerdi, Farshid Mesghali, Saed Meshki, Alireza Mostafazadeh, Masoud Nejabati, Ghobad Shiva
Competition:
The 9 Tehran International Poster Biennial has cultural and social themes and will be held from 17 June > 22 July 2007.
Entry rules:
1) All entries must be designed and printed after February 2004.
2) Entries must be no smaller than 42x59.4 cm (A2 size) and no larger than 120x180 cm.
3) Participants may submit up to three works per artist or group (sets of posters that constitute a single work will be accepted).
4) Only printed posters by offset or silkscreen prints are accepted.
5) The labels for each poster must be filled in, pasted at the upper right corner of the back of the posters.
6) The organiser has the right to photograph and reprint the works for publicity and promotions of the 9 Tehran International Poster Biennial.
7) Submitted works will not be returned and will be considered the property of the "Iranian Museum of Graphic Design".
8) The Organiser reserves the right to refuse any project which is deemed offensive to morals, religious and national sensitivities, and/or against the rules.
9) Framed posters and/or posters glued on a hard base will not be accepted.
10) The posters should be packed safely in order to avoid any damage during transport. Damaged posters will not be accepted. The organiser does not take responsibility for any loss or damage sustained in transport.
11) Postage and other incidental expenses should be covered by the sender.
12) Legal responsibilities should be covered by sender.
13) The submitted work(s) must also include the file(s) on a single CD which must be able to be operated on Mac or Windows platforms. The technical specifications of files are: A4 size, 350 dpi, and CMYK and TIFF format. Submissions with defective files will be refused from the competition.Information on the entry form will be used in exhibition's catalogue and biennial publications.
14) The selected participant's in the 9 Tehran International Poster Biennial will receive a certificate of participation as well as the event's catalogue.
15) The organising committee will be entrusted to take decisions for unforeseen events.
The Qualifying Committee:
Jan Rajlich (Czech Republic)
Majid Abbasi(Iran)
Reza Abedini(Iran)
Mostafa Assadollahi (Iran)
Hossein Khosrojerdi (Iran)
Saed Meshki (Iran)
Ghobad Shiva (Iran)
An International jury will select awarded posters.
Prizes:
Prizes of the Visual Arts Affairs Office:
First prize: 5000 EUR
Second prize: 3000 EUR
Third prize: 1500 EUR
- The Icograda Excellence Award
- Academy of Art Award
- Iranian Graphic Designers Society (IGDS) Award (For an Iranian young designer)
- Jury Awards
Entry Deadline:
All entries must be received at the 9 Tehran International Poster Biennial secretariat address by post before 19 April 2007.
Click here to download PDF files of:
Entry form
Labels
---

For further information please contact:

Tehran Museum of Contemporary Art
Kargar Avenue, Tehran 1415614611-IRAN
P.O. Box 19945-664
Tehran, Iran
T: 98 (21) 66 96 95 26
F: 98 (21) 66 96 95 27
E: secretariat@tehran-poster-biennial.com

About the Iranian Graphic Designers Society
The Iranian Graphic Designers Society (IGDS) is a professional Member of Icograda.