CALL FOR ENTRIES: IDENTITY - BEST OF THE BEST 2007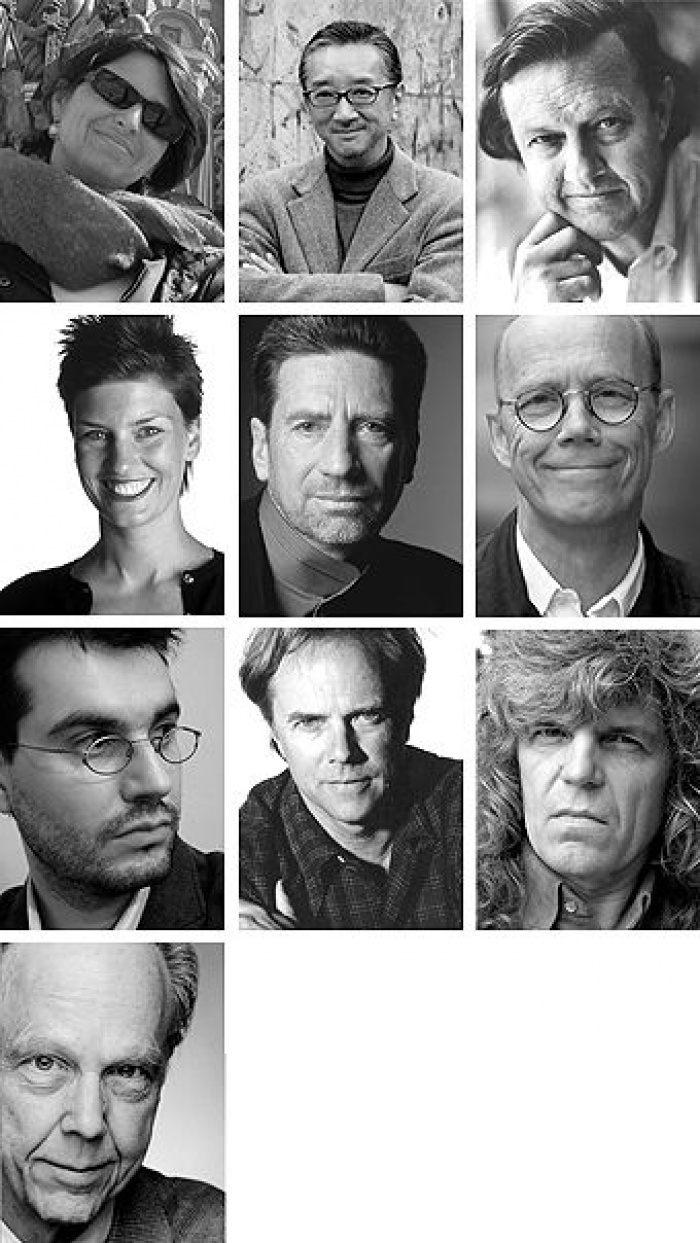 12.12.2006 News
Moscow (Russian Federation)
- Identity: Best of the Best 2007 has issued its
Call for Entries
. The international award scheme, now in its second year, is designed to recognise excellence in logos, trademarks and corporate identity.
In 2006, 970 submissions from 26 countries resulted in 10 prizes. View the
results
.
This year two new categories have been added and the award scheme has been endorsed by Icograda. Entries will compete within 12 categories (6 categories for logos and trademarks, and 6 categories for corporate identity and packaging).
Categories
Logos and Trademarks
L1 industry (industrial companies)
L2 retail (shops, boutiques, restaurants etc)
L3 trade (b2b)
L4 FMCG (consumer goods)
L5 services
L6 non-profit organizations and events
Corporate Identity
C1 industry (industrial companies)
C2 retail (shops, boutiques, restaurants etc)
C3 trade (b2b)
C4 FMCG (consumer goods)
C5 services
C6 non-profit organizations and events
Jury
Ken Cato
Co-founder and chairman of Cato Purnell Partners (Australia)
David Carson
Founder and principle of David Carson Design (USA)
Emma Booty
Creative director of London office (Landor Associates, UK)
Prof. Erik Spiekermann
Founder of NetaDesign and Fontshop, member of German Design Council, president of the ISTD, International Society of Typographic Designers (Germany)
Minato Ishikawa
founder of Minato Ishikawa Associates Inc. (Japan)
Tony Speath
Independent brand-consultantm founder of identityworks.com (USA)
Alexander Faldin
Founder and art director of fallindesign (Russia)
Ruth Klotzel
Vice-president of ICOGRADA, founder of Estudio Infinito (Brazil)
Cristian "Kit" Paul
Co-founder and creative director of Brandient (Romania)
Ivan Chermayeff
Co-founder of Chermayeff & Geismar (USA)
Deadline
Submissions will be accepted until 31 January 2007
Results
Results of Identity: Best of the Best 2007 will be published in 10th issue of Identity, which will be distributed at the international conference on branding HiBrand 2007 and at the largest Russian exhibition Design and Advertising. The award ceremony for Identity: Best of the best 2007 will be held at Design and Advertising exhibition in 23 March 2007.
Rules and Entry Form
Rules and technical requirements as well as the registration form can be found at:
www.artgraphics.ru/best/register_eng.html
---
For further information please contact:
Andrew Pourtov, Kate Filimonova
T: +7 (495) 730-52-33
W: www.artgraphics.ru/best_eng.html
E: best@identity.su

Identity is a participating member of the Icograda Design Media Network.