CALL FOR ENTRIES: INTERNATIONAL DESIGN COMPETITION "EARTH LIFE"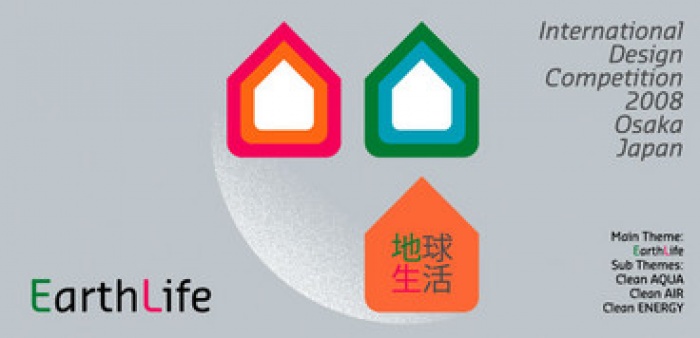 08.07.2008 News
Osaka (Japan)
- The International Design Competition 2008 "Earth Life", organised by the The Japan Design Foundation (JDF), announces its call for entries. With the basic principle of "design for every being", the competition aims to bring forth new visions for lifestyles in the near future and to find solutions for a variety of social and environmental issues.
JDF calls upon the world to propose aesthetic design solutions that imagine lifestyles for the near future, while demonstrating the technological background necessary to transform imagination into reality.
Theme
The theme of the 2008 competition is "Earth Life". JDF welcomes unique proposals for products, systems, business models, etc., that will encourage us to asses how we pass on our Earth to the next generation, how, on a daily basis, we can tackle the environmental stresses that we face today and how we can ensure a more sustainable, affluent and comfortable lifestyle.
Background
Humanity is currently confronted with various earth-threatening problems, such as the over-consumption of energy. The degradation of natural ecosystems as a result of abnormal weather conditions and global warming has also become an urgent global issue. Meanwhile, the decay of social and technological systems that have supported our livelihoods up until now has begun to make our very living environments - places which ought to be safe and secure - increasingly dangerous and insecure. Such trends have led to increasing consumer demand for health, safety, security and sustainable comfort.
Submissions will be accepted from 4 August - 5 September 2008.
Applications must be submitted through the JDF website.
For more details, please visit:
www.jdf.or.jp
---
For more information, please contact:
Secretariat for the International Design Competition 2008
8F Osaka-ekimae-daiichi Bldg., 3-1-800, Umeda 1-chome, Kita-ku
Osaka, 530-0001
Japan
F: +81 6 6346 2615
E:
compe2008@jdf-compe.com