CALL FOR ENTRIES :OUTPUT 2008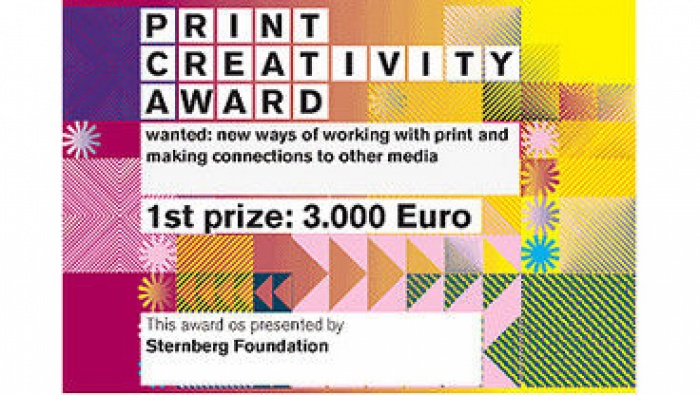 08.01.2008 News
Amsterdam (The Netherlands)
- Works carried out by students usually disappear into drawers after presentation to a relatively small college audience. There the work remains invisible. We want to change that. :output is the biggest international competition for students in design and architecture. The works selected by the jury will be published in the yearbook :output.
Who can participate?
Anyone who is currently studying communication design, product design, architecture, interaction design or film at a university or a college is eligible to participate. Students who have graduated within the last 12 months may also submit final degree works.
What can you submit?
Any work, which has been produced as a student project, is eligible for submission. The work may not be older than one year. The project does not have to be published. Work related to any area of design and architecture, such as: graphic design / architecture / product design / typography / photography/ illustration / typeface design / multimedia, moving image and television graphics / experience design is eligible for submission.
New this year
:output Grand Prix
For the best student work of the year
For the first time this year, the jury will honour the best work from all submissions to the :output competition with the :output Grand Prix. The winner will receive a scholarship of EUR 3 000 (currently about USD $4 500).
The aim of this scholarship is to foster talented young designers, and also present to a broader public the high quality work undertaken at design colleges and art schools.
Print Creativity Award
For new concepts for print media
For the first time this year, the "Print Creativity Award" will be presented, in cooperation with the Sternberg Foundation, as part of the competition :output. The winner will be awarded a EUR 3 000 scholarship. Additionally, the Sternberg Foundation will provide up to 4 scholarships worth EUR 500 for projects which have received a special distinction from the jury.
This prize is intended to award those works which show new possibilities in working with print media. We are looking for concepts which cross the borders of print technology and connect to other media. For example, the connection between print and mobile communication, interactive media, unusual materials (e.g. for packaging) or three dimensional space.
All projects submitted to :output are elegible for the Print Creativity Award as well as for the :output Gold Award.
Both the Grand Prix and the Print Creativity Award will be presented on occasion of the international trade fair DRUPA in May/June 2008 in Dusseldorf/Germany. We would like to express our gratitude to the Sternberg Foundation for organising the ceremony.
The deadline for submissions is 15 February 2008.
For complete details, visit the
:ouput website
.
Download the entry form
.
---
For further information please contact:
:output foundation
Keizersgracht 8
1015 CN Amsterdam
T: +31 0 20 4279020
F: +31 0 20 6274477
E:
info@inputoutput.de