IEN MEMBER SCHOOL TO HOST SINGAPORE'S NEW NATIONAL DESIGN CENTRE FOR AGEING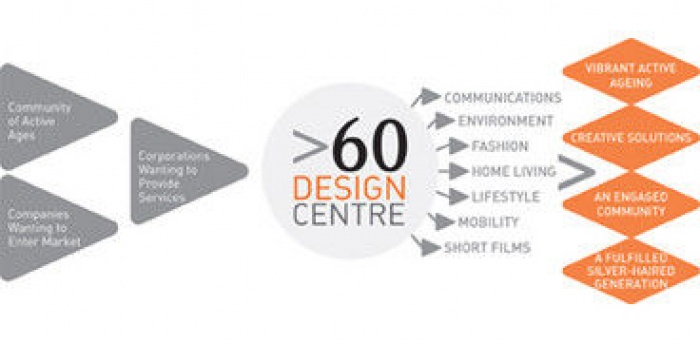 14.01.2008 News
Montreal (Canada)
- The Temasek Design School, a member of the Icograda Education Network (IEN), will play a leadership role in Singapore's new National Design Centre for Ageing. The >60 Design Centre was announced by Minister Mr Lim Boon Heng on 10 January 2008 at the Silver Industry Conference & Exhibition (SICEX) 2008 in Suntec City. Hosted at Temasek Polytechnic, the Centre has been established by the Ministry of Community, Youth and Sports (MCYS).
The >60 Design Centre will generate ideas and research for development and commercialisation. It will also provide design consultation to industry to develop products for the international silver market and generate public and industry interest in designing for the ageing via seminars, workshops and conferences.
Supported by Ministry of Community Development, Youth and Sports (MCYS) and Spring Singapore, it aims to be a national leader in age-friendly and inclusive innovation, giving birth to products and services that will enhance and improve the quality of lifestyle adopted by baby boomers and the emerging ageing population.
The announcement of the centre builds on the success of '>60: A Generation of Ideas', a project initiated by Temasek Design School in September 2006 and launched officially on April 2007.
Complete information on the Centre and its programmes, please visit
www.greaterthan60.com
---
For further information please contact:
>60 Design Centre
Temasek Polytechnic,
Temasek Design School
21 Tampines Ave 1
Singapore 529757
T: 6780 6789
F: 6789 8237
E:
info@greaterthan60.com


About Temasek Design School

The Temasek Design School is well-recognised in the local and international arena as an award-winning institution. Its students have won many prestigious international and local competitions an its graduates have been accorded advanced standing by the very best degree-granting design institutions for undergraduate and postgraduate studies in Australia, UK, USA, Europe and other parts of the world.


About the Icograda Education Network

The Icograda Education Network (IEN) brings together the worldwide community of communication design education institutions. The IEN was inaugurated in Brno, Czech Republic, in June 2002. The IEN's objectives include:creating opportunities for exchange and collaboration at all levels of communication design education (institutions, faculty and students); examining current and future needs and challenges of design education; advancement of teaching methods and research opportunities; organising collaborative projects, seminars, symposia, conferences, etc.; and sharing experiences for mutual benefit.