CALL FOR ENTRIES: THIRD INTERNATIONAL BIENNIAL OF THE POSTER IN BOLIVIA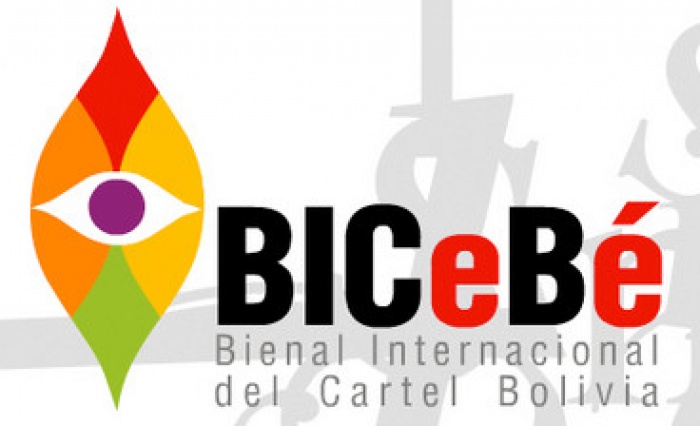 11.11.2008 News
La Paz (Bolivia)
- Organised by Grupo Catalogr?fica, the Third International Biennial of the Poster in Bolivia (BICeBé) is open to design students, graphic designers, fine artists, photographers and graphic producers in general, of any age and nationality. The Biennial seeks to evaluate the historic importance of the poster and to become an inclusive forum to foster the discussion on the current state and perspectives of graphic design around the world.
Applicants have until 30 June 2009 to submit up to four posters or poster series printed between June 2005 and June 2009. The posters will be evaluated and winners selected by a committee of distinguished designers.
Categories
A) Posters on cultural topics and activities
B) Posers on political and social issues
C) Posters advertising commercial events, products or services
D) Unpublished posters on the topic MIGRATION
Contestants for category D shall express their points of view on the effect and consequences of migration and shall also submit proposals for the solution to the problem. This topic will help society and its many organisations and institutions to learn about the positive and negative effects of migration on people and countries.
Deadline for submission
30 June 2009
About migration
Migration is the movement or displacement of human beings on the terrestrial surface.
The term migration has two meanings: one that includes all types of displacements of human beings, and one that only takes into consideration those displacements that involve a change of residence. This, in the widest sense, includes the continuous motions of the population between housing and the place of work.
The most important form of migration since the 19 century is known as rural exodus, which is the massive displacement of people from rural to urban environments. Annually, millions of people around the world will move from the country to the city (especially in developing countries) searching for better living conditions and employment opportunities.
Migration is a phenomenon as ancient as humanity itself, but which is now taking place at an intensity and prevalence that is without historical comparison. From countryside to the city, from poor regions of a country to capital ones or from south to north, the effect on the economy and society of affected areas is extraordinary.
It is believed that migration must be addressed from a multidisciplinary point of view, considering such topics as legal, ethical, political, cultural, socioeconomic and familiar causes; catastrophes, wars and international conflicts; and, above all, the impact on the societies of origin and destination.
Download the to find out more (PDF - 812KB).
---
For more information, please contact:
David Criado
President
Catalogr?fica
T: +591 2 2247694
E:
dcriado@groupocatalografica.com
W:
www.grupocatalografica.com