CALL FOR ENTRIES: ZGRAF 10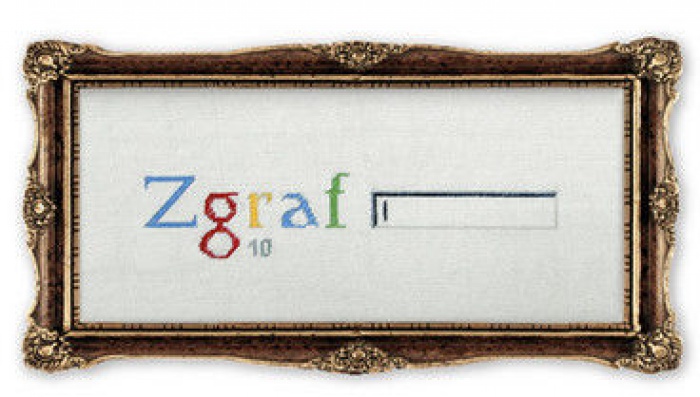 31.12.2007 News
Zagreb (Croatia)
- ZGRAF is an international triennial exhibition of graphic design and visual communications held in Zagreb, Croatia since 1975. ZGRAF is organised by the ULUPUH, the Croatian Association of Artists of Applied Arts, a Professional Member of Icograda.
Throughout the years, ZGRAF exhibitions have gathered designers, theoreticians and critics in order to discuss essential design issues and design status in contemporary society, including: the importance of design as a profession (ZGRAF 1); the relationships between graphic design and art (ZGRAF 3); the importance of education and the establishment of a design school (ZGRAF 5); the advance of digital technology in design - web design and multimedia as new design segments (ZGRAF 8); and the role and social responsibility of design and designers in the area of advertising (ZGRAF 9).
ZGRAF 10
ZGRAF invites international submissions in two sections: a traditional Review of graphic design production and a special Theme section: Local/Global. Work submitted for the Review must have been produced between 1 January 2004 and 15 February 2008. Work for the Theme section may be produced especially for the occasion.
Theme: Local/Global
The tenth jubilee of our international exhibition of graphic design and visual communications is held at the time when dominant media of visual expression, dominant visual art styles, or dominant centres have ceased to exist. Owing to parallel expressions in contemporary visual communications, local and global visual languages can appear simultaneously and on an equal footing with those that have already been recognized and accepted.
A dialogue between authors from different parts of the world, between their works, and between local and global visual languages as the media used to express specific cultural features, may facilitate local and global success of this important exhibition.
ZGRAF 10 aims to be a meeting point of different cultures, a point of confrontation and dialogue between the local and the global, a study point of mutual impacts, a point of respect and connection between differences, a point of verification and learning about new values that may ultimately surface from these encounters.
Selection and awards
Work selected for the exhibition will be chosen by committee: Damir Bralic (Croatia); Dejan Krsic (Croatia); Morana Radanovic (Croatia); Igor Stanisljevic (Croatia); and Slavimir Stojanoviã, Slovenia.
Submissions selected for exhibition will compete for the ZGRAF Awards, chosen by the International Prize-Awarding Committee:
- ZGRAF Grand Prix,
- ZGRAF 1,
- ZGRAF 2,
- ZGRAF Welcome (For Designer/Design Team Under 26 Years Of Age)
- Icograda Excellence Award
- 10 Honorable Mentions
The special AICA award will be given by members of the Prize-Awarding Committee of the Croatian AICA Section.
Terms
:
For complete information visit the event
website
.
Deadline:
Submissions must be received by 15 February 2008 (post marked)
Exhibition:
7 > 25 May 2008
Venue:
HDLU (Croatian Association of Visual Artists),
House of Croatian Artists,
Trg zrtava fasizma bb, Zagreb
---
For further information please contact:
ZGRAF 10
ULUPUH
Vlaska 72
HR - 10000 Zagreb
T: + 385 1 45 52 595
E:
zgraf@zgraf.hr
W:
www.zgraf.hr
About ZGRAF 10

ZGRAF 10 is organised in association with HDD, the Croatian Design Association, Zagreb; the School of Design at the Faculty of Architecture, University of Zagreb, the Department of Visual Communication Design at the Arts Academy, University of Split; and the Centre for Design, Croatian Chamber of Economy, Zagreb. ZGRAF 10 is endorsed by Icograda.