CALL FOR INTEREST: ICOGRADA COLLOQUIUM ON VIRTUAL DESIGN ARCHIVES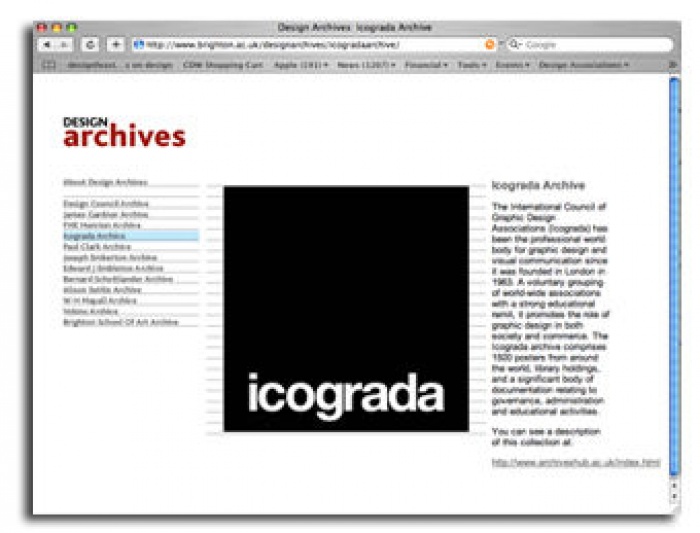 14.03.2006 News
Montreal (Canada)
- Icograda is inviting expressions of interest from those interested in participating in a colloquium on Virtual Design Archives.
The Colloquium is being organised under the auspices of the Icograda Education Network, in partnership with the University of Pretoria Department of Visual Arts, from 21-22 September 2006.
Topics for discussion will include: models for governance of archive councils and membership criteria, curatorial policies and archive categories, intellectual property/copyright, content acquisition, delivery specifications, physical archives and partnership agreements.
Capacity is limited to 30 and participants will be selected based on fit with the topic list and international representation. Participants will be responsible for their own travel and accommodation costs. Affordable on-campus housing is available on a limited basis and there are guest houses within walking distance of the University.
Please send a 100 word description of your area of interest to Russell Kennedy, Icograda Vice President,
rkennedy@icograda.org
by 30 April 2006.
Find information by clicking
here
.
---
For further information please contact:
Russell Kennedy,
2005-2007 Icograda Vice President
E: rkennedy@icograda.org


The Icograda Education Network (IEN) brings together the worldwide community of graphic design educational institutions. Ten percent of all fees contributed by IEN Participants are funneled into the Icograda Foundation. See .