ICOGRADA ENDORSES 7TH BRAZILIAN CONFERENCE ON DESIGN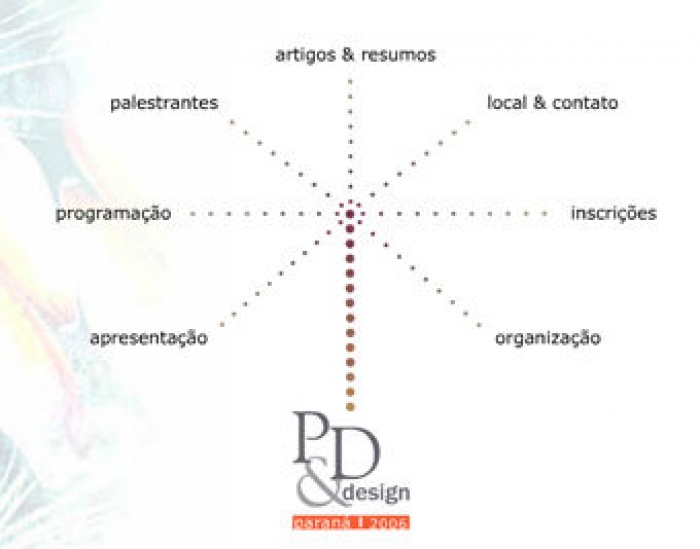 21.03.2006 News
Curitiba (Brazil)
- Icograda is pleased to endorse the 7th Brazilian Conference on Design, 9-11 August 2006. P&D Congresso Brasileiro de Design promises to be one of the largest conferences in South America (1300 abstracts submitted) and covers all areas of design research (
www.design.ufpr.br/ped2006
)
The 7th Brazilian Conference on Design has been organized in part by AEND - Associacao de Ensino e Pesquisa de N vel Superior de Design do Brasil, the main organisation that represents the design research in Brasil (www.aendbrasil.org.br) and five design schools in Curitiba:
UNICENP - Centro Universit rio Positivo;
UFPR - Universidade Federal do Paran;
UTFPR - Universidade Tecnol gica Federal do Paran;
UTP - Universidade Tuiuti do Paran and
PUC - Pontif cia Universidade Cat lica do Paran

UNICENP will be host for the event.

---

For further information, please contact:

Prof. Aguinaldo dos Santos, MSc, PhD
General Coordinator - 7th Brazilian Conference on Design
N cleo de Design & Sustentabilidade/UFPR
Rua General Carneiro, 460, Sala 717,
Edif cio Dom Pedro I, Centro, Curitiba
CEP 80050-160 - Brasil
T: 55 (41) 3360 5313
F: (41) 84013177
E:asantos@ufpr.br
W: www.design.ufpr.br/nucleo
W: www.cesec.ufpr.br/~asantos

Prof. Re-nato Bertao
Graphic Design coordinator
UNICENP - Centro Universit rio Positivo
Rua Professor Pedro Viriato Parigot de Souza,
5300 - Campo Comprido
81280-330 Curitiba - Parana Brasil
Brazil
E: design@unicenp.edu.br


UNICENP is a member of the Icograda Education Network (IEN). The IEN unites 77 schools in 27 countries who create opportunities for exchange and collaboration at all levels of graphic design education.