COOPER-HEWITT, NATIONAL DESIGN MUSEUM ANNOUNCES WINNERS AND FINALISTS OF THE 10TH ANNUAL NATIONAL DESIGN AWARDS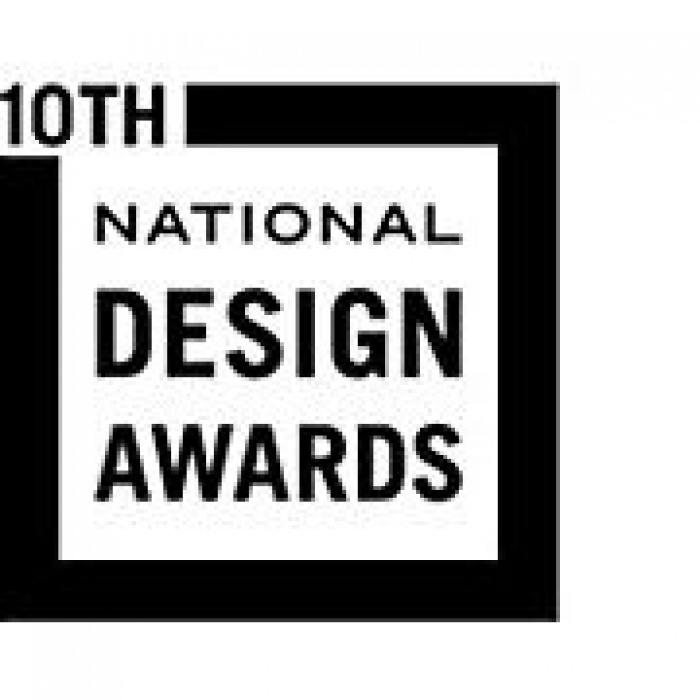 29.04.2009 News
New York (United States)
- The Smithsonian's Cooper-Hewitt, National Design Museum will celebrate outstanding achievement in design this fall with its 10th annual National Design Awards program. Today, Cooper-Hewitt Director Paul Warwick Thompson announced the winners and finalists of the 2009 National Design Awards, which recognise excellence across a variety of disciplines. The Award recipients will be honored at a gala dinner 22 October at Cipriani in New York.
"This year's winners reflect the design climate of the times," said Thompson. "We are in an era that demands public commitment and work that strives for change and the responsible use of resources. The public impact of the daily work of the nominees demonstrates the far-reaching effect of design innovation in every sector."
The 2009 National Design Awards nominations were solicited from a committee of more than 2,500 designers, educators, journalists, cultural figures and corporate leaders from every state in the nation. Nominees must have at least seven years of experience in order to be nominated, and winners are selected based on the level of excellence, innovation and public impact of their body of work. This year's jury - a diverse group of former National Design Award winners convened by Cooper-Hewitt - reviewed the nominations and chose Lifetime Achievement and Design Mind recipients, and selected winners and finalists in the Corporate Achievement, Architecture Design, Communication Design, Fashion Design, Interaction Design, Interior Design, Landscape Design and Product Design categories. This year the new Interaction Design category was added to the Awards, celebrating exceptional work using digital technology.
First launched at the White House in 2000 as a project of the White House Millennium Council, the National Design Awards were established to promote excellence and innovation in design. The Awards are accompanied each year by a variety of public education programs, including special events, panel discussions and workshops. A Winners' Panel will take place 20 October during National Design Week.
Cooper-Hewitt's fourth annual National Design Week will be held 18-24 October. A series of public programs celebrating design will be held at the museum and online with the People's Design Award, which gives the public an opportunity to nominate and vote for a design of their choice by logging onto www.cooperhewitt.org. The 2009 National Design Week and the National Design Awards are sponsored by Target.
The 2009 National Design Award recipients are:
Lifetime Achievement: Bill Moggridge
The Lifetime Achievement Award, recognizing the work of an individual who has made a long-term contribution to the practice of design, is presented to Bill Moggridge. Moggridge is a co-founder of IDEO, a global design consultancy, which works to create impact through design. A Royal Designer for Industry, Moggridge designed the world's first laptop computer. He pioneered interaction design and is one of the first people to integrate human factors into the design of software and hardware. He has been a trustee of the Design Museum, London, visiting professor in interaction design at the Royal College of Art in London, lecturer in design at the London Business School and a member of the Steering Committee for the Interaction Design Institute in Ivrea, Italy. He is currently consulting associate professor in the design program at Stanford University. His book, DVD and Web site "Designing Interactions" tell the story of how interaction design is transforming people's daily lives.
Design Mind: Amory B. Lovins
The Design Mind Award recognizes visionary individuals or firms that have affected a shift in design thinking or practice through writing, research and scholarship. The 2009 recipient is Amory B. Lovins. An American physicist and 1993 MacArthur Fellow, Lovins has been active at the nexus of energy, resources, environment, development and security in more than 50 countries for 40 years, including 14 years based in England. He is widely considered among the world's leading authorities on energy - especially its efficient use and sustainable supply - and a fertile innovator in integrative design. He is the co-founder of Rocky Mountain Institute, an independent, entrepreneurial, nonprofit think-and-do tank. His uniquely influential and innovative work combines broad syntheses of new solutions to old problems with deep analyses of underlying technical and institutional issues. RMI's clients have included The Clinton Foundation, Deutsche Bank, MGM Mirage and Wal-Mart.
Corporate Achievement: Walker Art Center
The Corporate Achievement Award recognises a corporation or institution that uses design as a strategic tool of its mission and helps to advance the relationship between design and quality of life. The 2009 Award is presented, for the first time, to a not-for-profit cultural institution, the Walker Art Center in Minneapolis. Through hundreds of groundbreaking exhibitions, publications and presentations by designers worldwide, the Walker presents the value of design to the general public. Its in-house design studio - widely regarded as a leader in contemporary cultural branding - is the recipient of more than 100 awards and operates one of the longest-running fellowship programs in the United States. The Walker actively commissions cutting-edge designs to create new buildings, landscapes, fonts and interactive technologies from leading and emerging designers. The Walker's commitment to design has been evident since the museum's inception as a multidisciplinary art center in 1940: design is a central voice in strategic planning, an essential component of its multidisciplinary programming and a vital force in shaping the museum's identity.
Finalists in the Corporate Achievement category are Dwell Magazine, the San Francisco-based publication that has become a proponent of "small living," and Heath Ceramics, which has hand-produced quality stoneware with a focus on sustainability since 1948.
Architecture Design: SHoP Architects
The Architecture Design Award, which recognises work in commercial, public or residential architecture, is given to SHoP Architects. The 60-person practice, founded by its five principals in 1996, has been a leader in the transformation of intricate theoretical design into easily understood construction models by rethinking architectural practice. This think tank has pushed the designer's realm past form-making and into software design, branding, real estate development, construction and the co-development of new sustainable technologies. As both practitioners and educators, their commitment to challenging the entire process of building has proven to a generation of architects that beauty and technological proficiency are not mutually exclusive. Their current work includes a two-mile waterfront park along New York's East River, projects for the Fashion Institute of Technology and Goldman Sachs, both in Manhattan, and Google in Mountain View, Calif. Recently completed projects include Garden Street Lofts in Hoboken, N.J., Hangil Book House in Seoul, South Korea, The Porter House in New York and SanLiTun in Beijing.
Finalists in the Architecture Design category are Architecture Research Office, a New York firm led by principals Stephen Cassell and Adam Yarinsky, FAIA, recognised for its innovative use of materials and careful attention to context and detail, and Michael Maltzan, principal of Los Angeles-based firm Michael Maltzan Architecture with a large roster of institutional, commercial and museum clients.
Communication Design: The New York Times Graphics Department
The Communication Design Award, which honors work in graphic or multimedia design, is presented to The New York Times Graphics Department. The New York Times has a long history of groundbreaking information graphics. From Sept. 11, 2001, when the department produced scores of maps and diagrams explaining the attacks and their aftermath, to the 2008 presidential election when the desk built the interactive maps on nytimes.com, the Times Graphics Department provides readers with a visual way to understand the news. A staff of cartographers, illustrators, researchers and developers work as a team to shape and deliver information by reporting, writing, designing, drawing and programming information graphics for both the printed newspaper and nytimes.com. Through the years, the graphics have evolved from simple maps and charts to more complex visualisations, but the goal of authoritative, accurate journalism has remained the same.
Finalists in the Communication Design category are Hoefler & Frere-Jones, known for their creation of unique typefaces for a wide range of private, public and nonprofit clients; and Project Projects, co-founded in 2004 by established designers Prem Krishnamurthy and Adam Michaels.
Fashion Design: Francisco Costa for Calvin Klein Collection
Recognising work in clothing, accessory or footwear design, the Fashion Design Award is presented to Francisco Costa for Calvin Klein Collection. Costa has worked since 2002 as the women's creative director of Calvin Klein Collection. Named Womenswear Designer of the Year in 2006 and again in 2008 by the Council of Fashion Designers of America, Costa has worked directly with Calvin Klein and with the other top design houses of Gucci, Balmain Couture and Oscar de la Renta. He worked briefly at Susan Bennett Studio before being recruited by the HE-RO Group as designer of Bill Blass dresses and knits. In 1993, Costa began a five-year collaboration with de la Renta that included the designer's signature collection as well as Pierre Balmain haute couture, pr?t-a-porter luxe and the launch of Oscar de la Renta Pink Label. Tom Ford recruited Costa in 1998 to join his Gucci design studio, where Costa was a senior designer concentrating on eveningwear, including custom designs for select clients and celebrities.
Finalists in the Fashion Design category are menswear designer Thom Browne, known for his inspired updates of classic American silhouettes, and Rodarte, led by sisters Kate and Laura Mulleavy, known for their meticulous and romantic designs.
Interaction Design: Perceptive Pixel Inc.
The Interaction Design Award, given for exceptional work using digital technology, is awarded to Perceptive Pixel Inc. Perceptive Pixel is dedicated to the research, development and deployment of multitouch interfaces for the knowledge worker. Their systems enable both novice and expert users to manipulate complex datasets through a new class of intuitive yet powerful and visually rich interface techniques. The company was founded in 2006 by Jeff Han following a successful live debut of the technology at that year's TED conference. Since then, Perceptive Pixel has rapidly proliferated by working with industry leaders to apply these novel interfaces to professional use cases in markets as diverse as business intelligence, medical imaging, energy exploration, industrial design and collaboration. Most recently, Perceptive Pixel became renowned for completely transforming the way television broadcasters including CNN, Fox and ABC covered the historic 2008 Presidential elections.
Finalists in the Interaction Design category are Potion, the New York-based design and technology firm commended for its large-scale, social interactive experiences, and Lisa Strausfeld, interaction design trailblazer and a partner at Pentagram.
Interior Design: Tsao & McKown Architects
The Interior Design Award is awarded to Tsao & McKown Architects. Partners Calvin Tsao and Zack McKown have demonstrated that the design of environments can best be served when building design and interior design are conceived as a whole, as evidenced by the unique sense of seamlessness between outside and inside exhibited in their many celebrated projects. Their work includes: architecture and interiors for Andre Balazs' 47-story William Beaver House in New York, Riverlofts condominiums in New York, and Suntec City, a 6-million-square-foot public/private development in Singapore; architecture and urban master plans for large-scale projects in Budapest, Hungary, Berlin, Singapore, Kuala Lumpur and cities in China; interiors for cultural and fashion leaders Ian Schrager, Josie Natori, Joyce Ma, Peter Morton and Geoffrey Beene; exhibition design for Los Angeles' Museum of Contemporary Art, McGill University's McCord Museum and New York's Jewish Museum; and product and furniture design for Nan Swid Designs, Donghia, The Robin Hood Foundation, World Studio and Japanese cosmetics master Shu Uemura.
Finalists in the Interior Design category are Ali Tayar, principal of Parallel Design in New York, and Work AC, a New York firm specialising in modern buildings, retail installations and urban planning projects.
Landscape Design: Hood Design
The recipient of the Landscape Design Award, which is presented for work in urban planning or park and garden design, is Hood Design. Hood Design was established by Walter Hood in 1992, in Oakland, Calif. The firm is committed to issues that address the re-construction of urban landscapes within towns and cities. Hood Design's approach is multidimensional, exploring the role of specific landscape typologies and topologies that together reinforce and re-make landscapes that are specific to place and people. Hood is a professor and former chair of the Landscape Architecture and Environmental Planning program at the University of California, Berkeley. His area of teaching and research, American urban landscape history and design, is intertwined with office practice creating a didactic approach to projects. Hood's projects include the landscape for the de Young Museum in Golden Gate Park, San Francisco, and Poplar Street, a green boulevard in the heart of downtown Macon, Ga.
Finalists in the Landscape Design category are Andrea Cochran, principal of Andrea Cochran Landscape Architecture in San Francisco; and Rios Clementi Hale Studios, also California-based, dedicated to an interdisciplinary design approach.
Product Design: Boym Partners
Given for work in the design of consumer goods, technology or home and office furnishings, the 2009 Product Design Award is presented to Boym Partners. A New York-based design studio led by Constantin and Laurene Boym, Boym Partners brings a critical, experimental approach to a range of products that infuse humor and wit into the everyday. Frequently drawing from American iconography, it creates a variety of products and environments for an international roster of companies, including Alessi, Swatch, Flos and Vitra. They also create their own Boym Editions, sought after by many collectors around the world. Both Constantin and Laurene have taught at Parsons The New School for Design, where they influenced and inspired generations of young designers. Their work is included the permanent collections of many museums, including The Museum of Modern Art.
Finalists in the Product Design category are Salvor Projects, a firm specialising in reconceptualising found materials, and Smart Design, the consistently successful innovator for clients including OXO, Hewlett- Packard and Johnson & Johnson.
The 2009 jury was composed of a diverse group of previous winners of the National Design Awards, including:
John Maeda, chair, president, Rhode Island School of Design
Stephen Frykholm, vice president and creative director, Herman Miller
Michael Maharam, principal, Maharam
Marissa Mayer, vice president of search products and user experience, Google Inc.
Sigi Moeslinger, partner, Antenna Design
Monica Ponce de Leon, dean, University of Michigan (TCAUP) and principal, Office dA
Ralph Rucci, principal, Chado Ralph Rucci
Margaret Stewart, user experience manager, YouTube, a subsidiary of Google Inc.
Marc Tsurumaki, principal and co-founder, Lewis.Tsurumaki.Lewis
Michael Van Valkenburgh, principal, Michael Van Valkenburgh Associates
National Design Week

The museum will offer free admission to all visitors and provide a range of online resources celebrating design throughout National Design Week, which will take place 18-24 October. National Design Week aims to promote a better understanding of the role that design plays in all aspects of daily life. In addition to hosting a Teen Design Fair and Winners' Panel, the program will reach school teachers and their students nationally, in the classroom and online at Cooper-Hewitt's
Educator Resource Center
. The site features more than 250 lesson plans aligned to national and state standards that demonstrate how the design process can enhance the teaching of all subjects and features discussion boards that provide a forum for educators to exchange ideas.
The People's Design Award invites the public to express their views on what constitutes good design, whether an everyday object, a design classic or an architectural landmark, from 22 September through 20 October at www.cooperhewitt.org. The winning design will be announced 22 October at the National Design Awards Gala. In addition, the museum's Web site now features the year-round "Design Across America" clickable map listing design-oriented events throughout the country. The chair of the 22 October gala is Richard Meier, and the vice chairs are Elizabeth and Lee Ainslie, Amita Chatterjee, Madeleine Rudin Johnson, Lauren Zalaznick and Judy Zankel.
---
About Cooper-Hewitt, National Design Museum, Smithsonian Institution
Cooper-Hewitt, National Design Museum
is the only museum in the nation devoted exclusively to historic and contemporary design. Founded in 1897 by Amy, Eleanor, and Sarah Hewitt - granddaughters of industrialist Peter Cooper - as part of the Cooper Union for the Advancement of Science and Art, the museum has been a branch of the Smithsonian since 1967. The museum presents compelling perspectives on the impact of design on daily life through active educational programs, exhibitions and publications.
About Target
Minneapolis-based Target Corporation serves guests at 1,699 stores in 48 states nationwide and at Target.com. Since 1946, the corporation has given 5 percent of its income through community grants and programs like Take Charge of Education. Today, that giving equals more than USD $3 million a week.