AIAP FOR ABRUZZO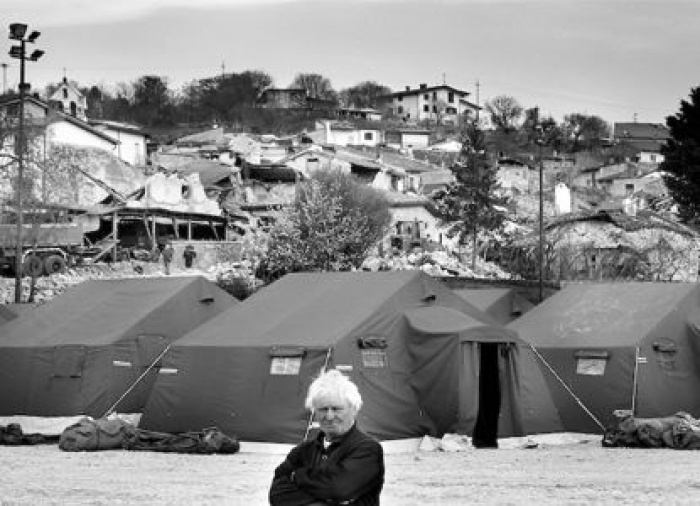 29.04.2009 News
Milano (Italy)
- AIAP, the Italian association of graphic designers and one of Icograda's founding members, has activated an area dedicated to the post-earthquake emergency in Abruzzo on their website. Through this area, they are inviting the international design community to participate in two initiatives: "Signatures for reconstruction" and "Auction for the future."
Signatures for reconstruction
In hope that the reconstruction of Abruzzo becomes an example of qualified application of project disciplines, while respecting the region's culture and memory, AIAP has prepared a letter to be sent to those who will be responsible for its' organisation.
AIAP invites you to
read and sign it
.
A window display in the centre of Aquilla, after the earthquake.
© Matteo Gozzi, www.matteogozzi.com


An auction for the future
AIAP believes it is a "good and fair thing" to do something for our Abruzzo-based colleagues, their friends and families. Designers are invited to donate a strong sign of hope: the idea is to react in the face of the horror of this extreme situation with the strength of beauty.
To participate, anyone interested may make their creation available, in any media (handmade and/or digital illustrations, animations, layouts), possibly in its' original format, by sending it to the AIAP Secretariat.
The work received will be sold in an auction (place and date are still to be determined), and all proceeds will be devoted to reconstruction via the collaboration and mediation of the Abruzzo-based AIAP associates.
To contribute, email
aiap@aiap.it
---
For more information, please contact:
AIAP Secretariat
via Ponchielli 3
20129 Milano
Italy
E:
aiap@aiap.it
W:
About AIAP
Established in 1945, AIAP is one of the founding members of Icograda. AIAP's mission is to champion the advancement and development of the profession and culture of graphic design, both in the areas of practice and education. AIAP promotes the consciousness of practice of communication design through moral and ethical commitment within the field.
About Matteo Gozzi
Matteo Gozzi was born in Rome in 1979. His passion for photography began at a very young age, when he began to document his neighborhood through the photos he took. He was awarded an Erasmus scholarship and spent a year in Madrid, where he studied subjects including the theory and practice of photography, fashion photography and photojournalism.