CREATIVE WAVES - THE WORLD'S FIRST MAJOR INTERNATIONAL ONLINE STUDENT DESIGN PROJECT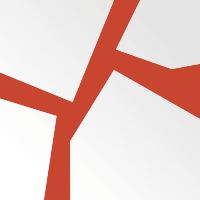 13.12.2004 News
Brussels (Belgium)
- The International Council of Graphic Design Associations (Icograda) and The Omnium Project (Australia) are pleased to announce the first in a series of free online 'Creative Waves' projects for students studying, or interested in, graphic design, photomedia and visual communication.
The first Creative Waves project, titled 03>04>05, will take place over a 6-week period during March and April 2005. It will link between 50-80 art and design students, and their teachers, from educational institutions around the globe belonging to the Icograda Education Network (IEN). Using Omnium's unique online 'studio' interface, participants will interact in small creative teams (where no team member is in the same geographic location) to challenge and respond to an unfolding design brief.
Within a unique 'virtual' design studio, the project will explore potential for online and collaborative visual communication through graphic design and photomedia studies; challenging the traditional paradigm of individual creative processes. The brief is structured to explore the prospect of working collaboratively in new ways and the prospect this opens up for new practices of designing.
Creative Waves is significant in that it represents the world's first major international online design project, and the first project of such nature to be endorsed by Icograda and its Education Network. By exchanging ideas and creative works in areas of graphics, photomedia and visual communication, participants can expect to form strong creative and social bonds with partners in distant parts of the world. They will also receive regular feedback and support from established, and often internationally recognised creative professionals, using the Internet as their sole communication tool.
Creative Waves are non-profit initiatives run free for students around the world.
---
For further information please contact:
Creative Waves
W:
www.omnium.edu.au/promo/creativewaves