"CUBA GR?FICA" AWARDED 2008 NATIONAL PRIZE FOR CURATORSHIP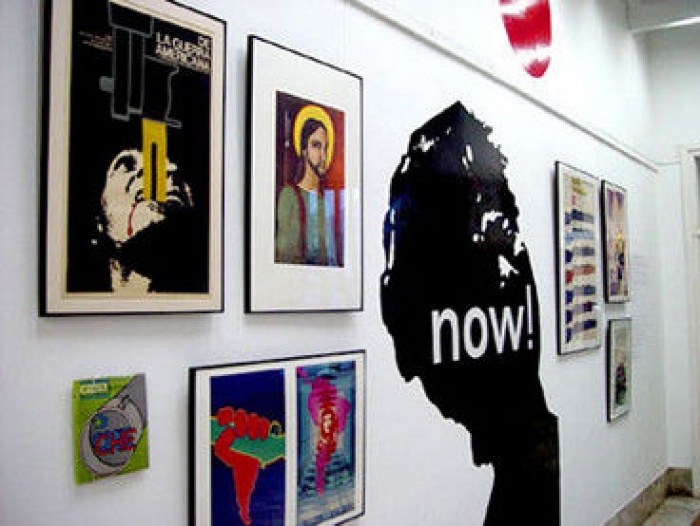 07.05.2008 News
La Habana (Cuba)
- "Cuba Grafica", one of the three signature exhibitions presented in La Habana during Design/Culture: Icograda World Design Congress 2007, has received the 2008 National Prize for Curatorship. The award is the highest granted in Cuba to art and design exhibitions.
A jury of experts selected "Cuba Gr?fica", organised by Pepe Menendez, Pedro Contreras and Hector Villaverde, as the best group exhibition from twenty presented during the last year.
Images from "Cuba Gr?fica"

at Casa de las Américas.
"Cuba Gr?fica" takes an inclusive approach to the breadth of design acitivity in Cuba. Spanning from 1959 to 2007, it presents a comprehensive retrospective of Cuban graphic and visual communication design, including editorial and identity design, posters, billboards, websites, promotional spots, packaging and stamps. The pieces were selected based on their importance and not by their authors, although many of the Cuban best designers are represented in the exhibition.
"Cuba Gr?fica" is a project by Progr?fica, with sponsorhsip from Casa de las Américas and the National Council of Fine Arts (CNAP). The exhibition website includes commentary from Reynaldo Gonz?lez and Pepe Menéndez.
For more information, visit the
exhibition website
.
Progr?fica is a Professional Member of Icograda.
www.prografica.cult.cu