INTERPLAY: SEGD AWARDS & FELLOW CELEBRATION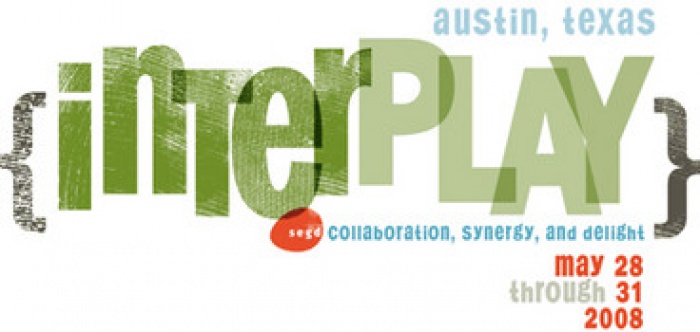 06.05.2008 News
Washington, DC (United States)
- The 2008 SEGD Conference + Expo in Austin will honour Ronald Shakespear of Dise?o Shakespear, an internationally acclaimed designer and father of environmental graphic design in Argentina, on 29 May 2008.
The Society for Environmental Graphic Design (SEGD) announced the selection of
Ronald Shakespear
, founder and principal of
Dise?o Shakespear Design Consultants
in Argentina, as the 2008 SEGD Fellow Award. Dise?o Shakespear is an internationally-recognised design firm specialising is the planning and design of signage, wayfinding, and identity programs for a wide variety of facility types, including the Buenos Aires Underground (Subte), Municipal Hospitals, Buenos Aires Signage System, Temaiken Zoo and many more. Dise?o Shakespear is directed by Lorenzo, Juan and Ronald Shakespear.
Fellows are selected for promoting the highest values in environmental graphic design, and significantly contributing to the direction and growth of the field. Past SEGD Fellows include Garry Emery, Robert Venturi and Denise Scott Brown, Lance Wyman, Ivan Chermayeff and Tom Geismar, Deborah Sussman and Massimo Vignelli.
The 2008 SEGD Conference + Expo in Austin will include:
Music, art and design.
Networking and new relationships.
Tech sessions, workshops and walking tours.
Design awards.
And a celebration of SEGD's 35th anniversary.
Visit
http://interplay-austin.com
for more details on the event.
---
For more information, please contact:
SEGD
1000 Vermont Ave., Suite 400
Washington, DC 20005
United States
T: +1 202 638 5555
F: +1 202 638 0891
E:
segd@segd.org
W:
www.segd.org
About SEGD
SEGD is the global community for people who work at the intersection of communication design and the built environment. Founded in 1974 and originally named the Society of Environmental Graphic Designers, SEGD has grown into an international educational foundation with over 1200 members.