CUMULUS CONFERENCE 38° SOUTH: CALL FOR PAPERS, POSTERS AND STUDENT WORK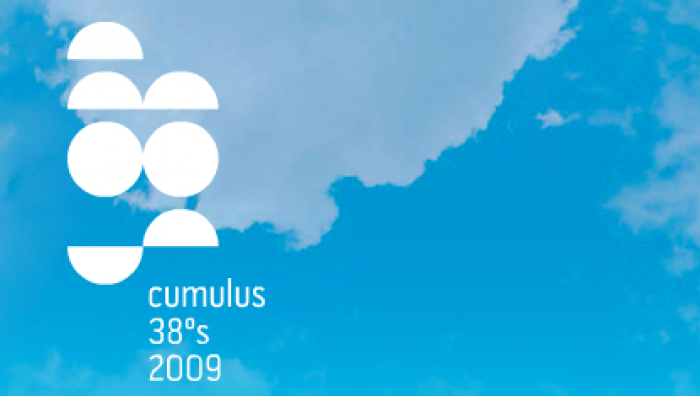 01.03.2009 News
Melbourne (Australia)
- From 12-14 November 2009, the first Cumulus Conference in Australia, "Cumulus 38? South: hemispheric shifts across learning, teaching and research," will be organised by Swineburn University of Technology and Icograda Education Network Member RMIT University.
The Conference will provide a platform for innovation in conceptual learning, creative teaching and pivotal research in places and spaces that will excite the imagination and connect participants to the southern hemisphere through its people, its enthusiasms and its innovation. With presentations to be held in Melbourne's city centre, as well as on the campuses of both organisers, Cumulus 38° will explore the landscape of design and examine how it contributes to the world around us. Current problems and future problems are layered and complex. They make new thinking, new processes, and new knowledges necessary across disciplinary boundaries.
As a global forum where participants can share their cultural expression of design and related media across education, industry and research, the 2009 Cumulus Conference will be an opportunity to build the Cumulus network across Asia, Australia and within Victoria.
Call for papers and posters
Educators, practitioners, and researchers are invited to join the cross-disciplinary conversation, "How can design as a discipline transcend boundaries, shift thinking, and evolve to meet the needs of our future?"
Submitted work should relate to one or more of the themes below:
Transcending disciplinary boundaries, creating new practices, processes and knowledge
Transitions in art and design education, balancing teaching, learning and research
Shifts in art and design practice and technology, defining new ways of working
Repositioning art and design's role in society, a catalyst for social change
Submission deadline for abstracts: 12 March 2009
Call for Student Work: Cumulus 09 Student Design Challenge
Open to all students from the Cumulus network, this design challenge calls for student projects that demonstrate how Art and Design can affect positive social change. Projects can respond to a range of global and local issues, taking the form of a campaign, a product, an installation, an exhibition, a workshop, or a provocation.
Present this action as a project through visual representation (one or a series of images) accompanied by a 200 word summary of the project and its impacts. The submission format will be digital, therefore the use of multimedia is a possibility.
Submission deadline of Abstracts: 17 July 2009
Visit
www.cumulus09.com
for more details.
---
For more information, please contact:
Stephen Langdon
Swinburne Design, Swinburne University of Technology
144 High Street, Prahran, VIC 3181
Australia
E:
slangdon@swin.edu.au
Cumulus
Justyna Maciak
Coordinator
Cumulus Secretariat
University of Art and Design TaiK
Hämeentie 135 C
FI-00560 Helsinki, Finland
T: 358 97563 0570
E:
Justyna.Maciak@taik.fi
W:
www.cumulusassociation.org
About the Cumulus Association
Cumulus, the International Association of Universities and Colleges of Art, Design and Media, is an international association of 140 universities and colleges of art, design and media, created as a network in 1990 and established as an association in 2001.