member forum: design in china after 1978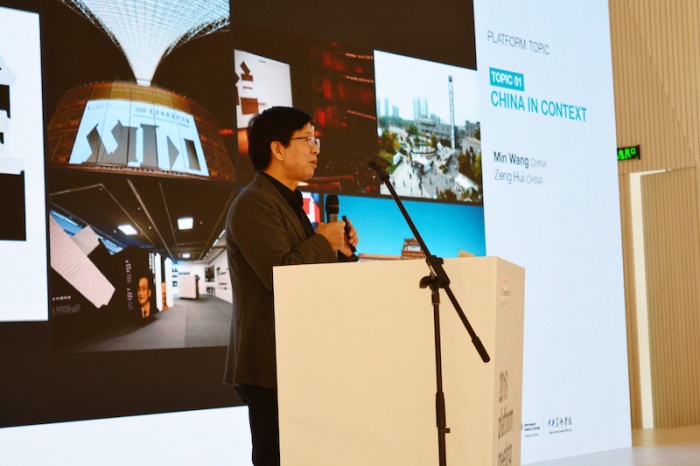 14.11.2018 Member news
At the 2018 Beijing Platform Meeting Curator Min Wang gave a talk entitled "Design in China After 1978" as part of the Platforms Topic: China in Context. The talk presented 40 examples representing 40 years of Chinese design and formed the main exhibition of 2018 Beijing Design Week with co-curation by Cunzhen Lin and Yudong Wang. The following feature is an abbreviated version of this presentation.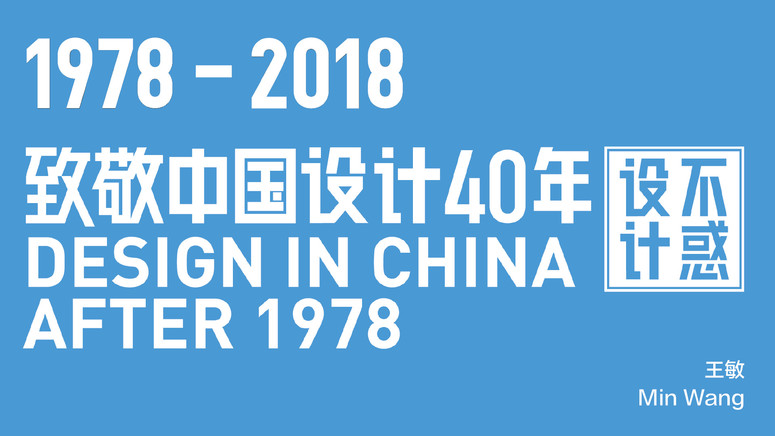 1978 was an important tipping point for Chinese design. The reform and opening up of China after 1978 can be interpreted in some ways as the beginning of "China's Modern Design." Under the strong foundations of 40 years of economic reform, the economy, technology and culture was undergoing development and change. Design in China flourished and reached its modernity in this environment. As the culture expanded and diversified, so did the values and aesthetic expressions embodied in China's Modern Design. The growth of innovation and creativity in design and the impact of technology and innovation across the world stimulated and popularised design in every aspect of Chinese society and culture. There are four main periods of innovation:

1978-1988 striving to learn
1988-1998 searching for identity
1998-2008 coming to maturity
2008-2018 gaining the confidence

The exhibition "Design in China After 1978" presents key designs from over 40 years of China's history providing in-depth context to this vast period of change in Chinese design. It represents the new images and identities of the country in the 21st century, shedding light on its economic growth, aesthetic expressions and modes of communication, as well as changes in people's lifestyles tied to major social changes experienced by China during these pivotal years.
志学 - Striving to learn /1978—1988
1978 marked the beginning of Chinese reform, an important tipping point for Chinese design, and the beginning of "China's Modern Design." The decade from 1978 to 1988 was a period of rapid change and learning in China. In 1978, there were less than 10 design education programmes, today there are over 1500; in the same year, there were less than 1000 students studying design, today there are 1.5 million.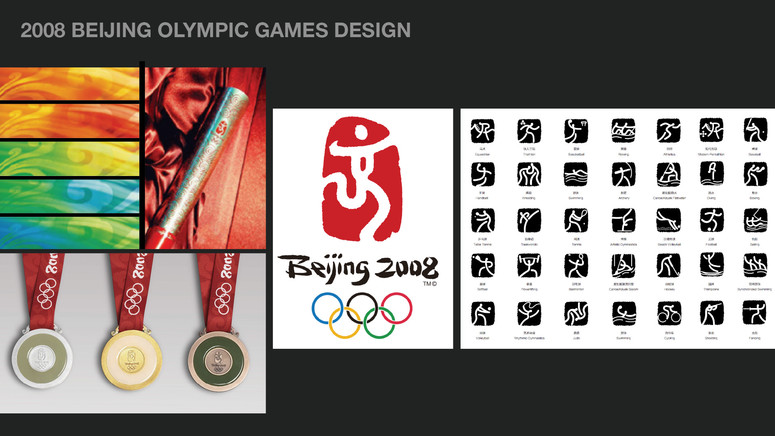 Data showing vast economic shifts in Chinese design environment between 1987 and 2017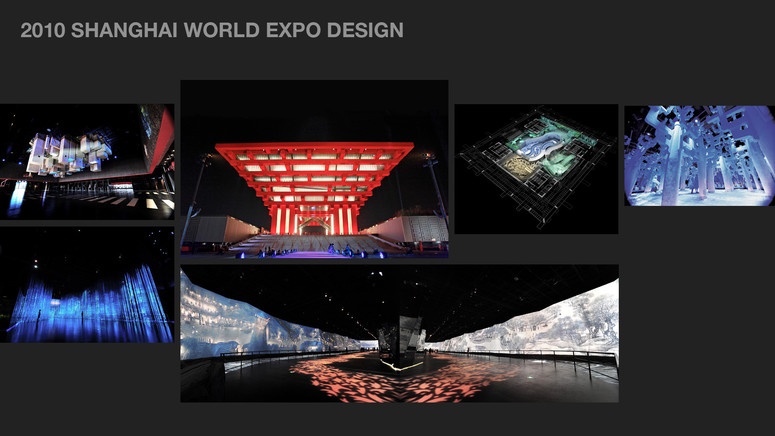 The Capital Airport mural,1979

In the background of the social and economic changes going on, there was the influence from West, which triggered a discussion about "arts and crafts" and "modern design" in the design field in the 1980s. This shift in mindset coincided with the development of the economy, and ideas were expedited by printing, manufacture, building, service and other industries, beginning mainly with graphic design (which would later rapidly penetrate industrial design, environmental art design, fashion design and various other design categories). Three main examples that characterised this period:
The Capital Airport mural, completed in 1979, was a collective art creation initiated at the national level after the reform and opening up. From content, design style, to production technique, it not only inherited the essence of traditional national art, but also actively explored the possibility of a new visual language. More importantly, it is regarded as a symbol of reform and opening up in art and design. Three major components evolving from Bauhaus design educating system were introduced to mainland China from Hong Kong. Wang Wuxie, Yin Dingbang, Wang Shouzhi were the leading figures introducing this teaching philosophy to design schools. In 1983, Min attended classes at Guangzhou Academy of Fine Arts, taught by professor Yin Dingbang. Finally, the influence of Kan Tai-Keung an internationally renowned graphic designer advocated for the integration of the essence of Chinese traditional culture into the concept of Western modern design. This integration is not a simple addition, but a deep integration based on a deep understanding of Chinese culture. This design concept of Chinese-Western integration has had far-reaching influence on China's modern graphic design from the early days of reform and opening up to today. Kan's influence would continue in the next 10-year period as well.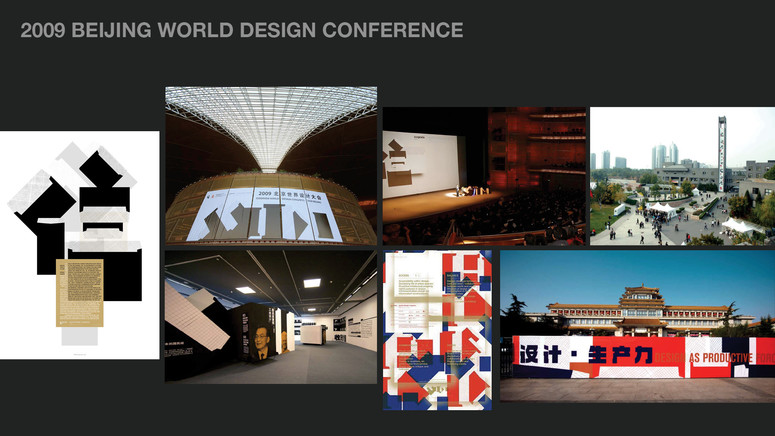 Kan Tai-Keung an internationally renowned graphic designer advocated for the integration of the essence of Chinese traditional culture into the concept of Western modern design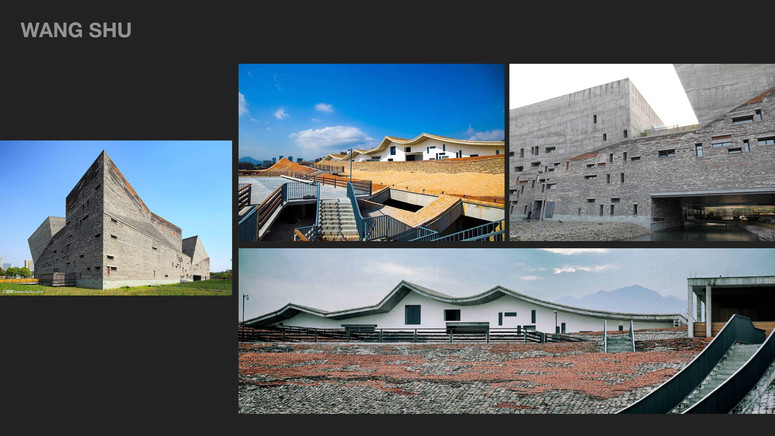 Yin Dingbang and the Three Major Components training program young teachers.
求索 Searching for identity 1988—1998
In the 1990s, China began to enter an active period in the global market economy, and Chinese design experienced a whole new decade of convergence between China and the West. The further development of industrialisation also led to more integration between modern design and industry. The rise of national corporate brands surged demand for corporate images, products, fashion, interior and other design fields. At this time, a large number of design industry associations, well-known design companies, and influential designers also came into being:
1990 Beijing Asian Games was held in Beijing, in 1990. This was the first comprehensive international sports competition held in China and the first appearance of Chinese design on the Asian stage. It was also the start of Chinese designers getting on to international stage. GDC'S 1ST Graphic Design Exhibition in China attests to Shenzhen as a special economic zone where an influx of talents and the rise of the printing industry drove the rapid development of graphic design in the city. In 1992, GDC's first "Graphic Design in China 92 Exhibition" was held in Shenzhen—the first major exhibition of graphic design in mainland China which had a wide range of influences at home and abroad becoming the symbol of the rise of graphic design in China. China Top 10 Fashion Designers became the icon of China's fashion industry since reform and opening up still promoting huge numbers of outstanding young fashion designers.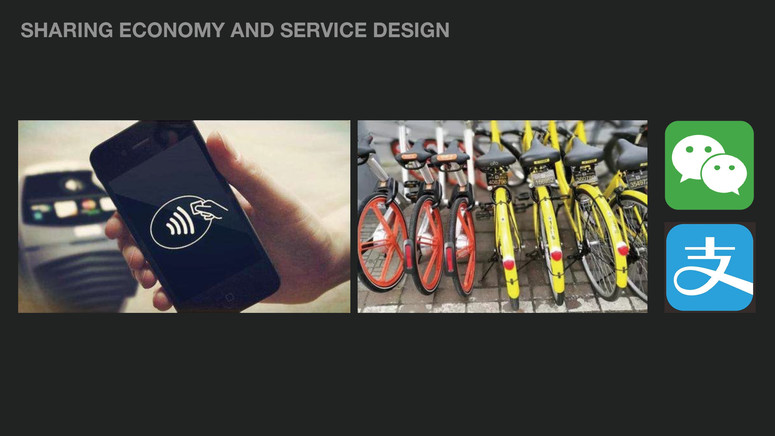 1990 Beijing Asian Games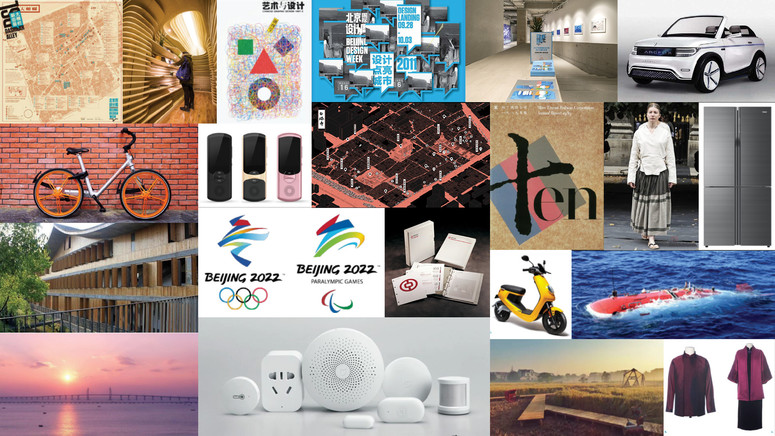 GDC'S 1ST Graphic Design Exhibition in China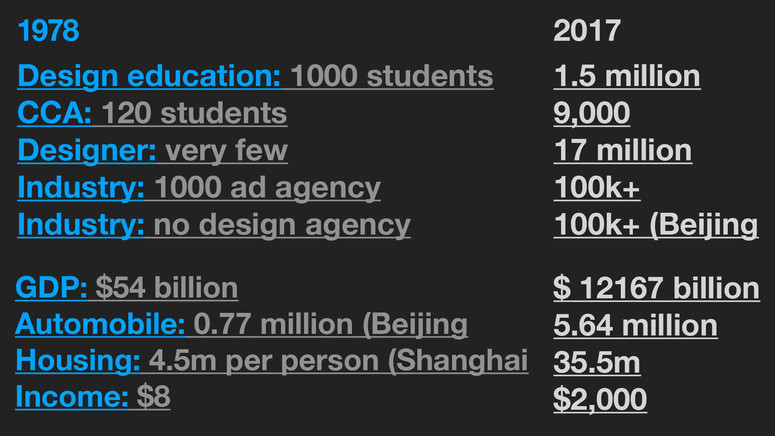 China Top 10 Fashion Designers
而立 Coming to maturity/1998-2008
In the new century, Chinese design has entered a new era of self-examination, self-reliance and self-confidence. Joining the World Trade Organisation meant China would integrate into the international economy and society faster and better. Twenty years after experiencing the international experience of rapid absorption and digestion, Chinese design began to re-examine its excellent traditional genes and local culture in the dialogue between globalisation and localisation:
Lu JingRen focused on book design and is a leading figure in the field of bookbinding art design in China. The context of the book needs to be created together as a book is a systematic project created by authors, designers, editors, publishers, and craftsmen.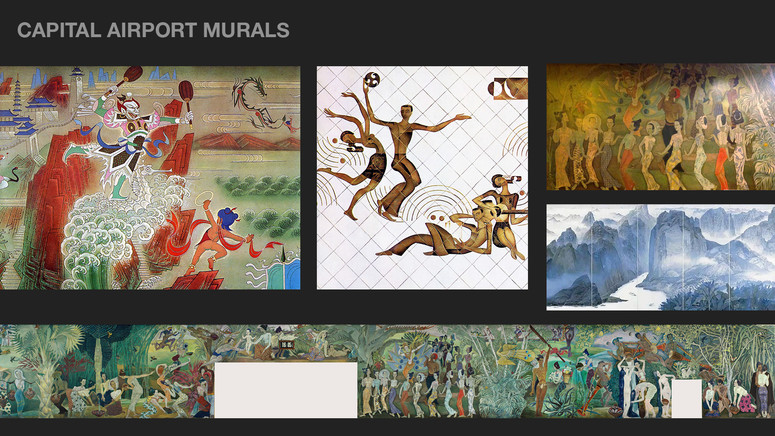 Chinese book designer Lu JingRen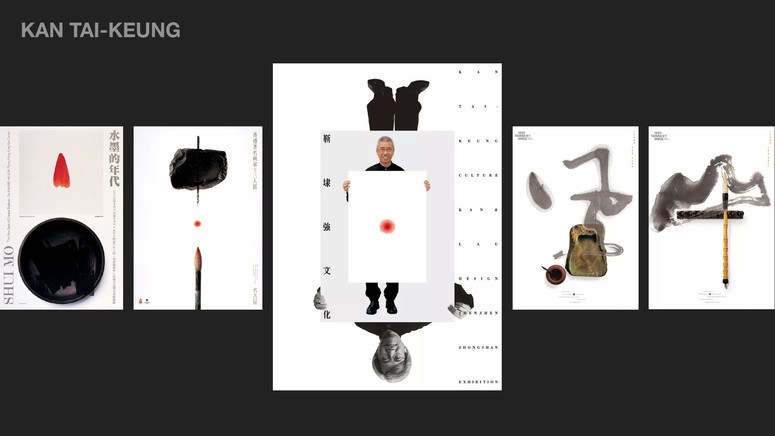 From the Typing to Font Library

From the Typing to Font Library: the digital revelation has turned the first generation of font designers into the desktop typography era. They worked together with computer engineers to bring excellent Chinese fonts from metal oil paper into the era of electronic fonts. In the era of lead printing, the leading figures in the design of fonts are Qian Huiming, Hua Weichang, Xie Peiyuan, Xu Xuecheng.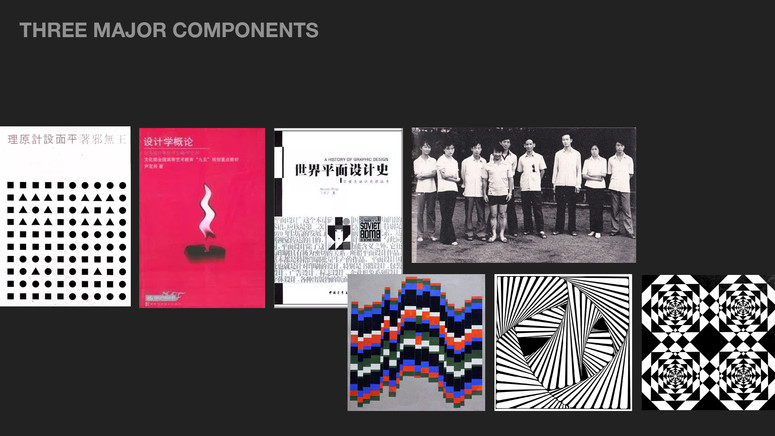 Visual assets created for 2008 Beijing Olympic Games
The success of the visual image of the 2008 Beijing Olympic Games design not only reflected technical integration of the "Chinese elements" and the Olympic image, it showed, for the the first time, the new style of Chinese design to the global public.
不惑 Gaining the confidence/ 2008-2018
In the current decade, the influence of design radiates to all areas of China's economy, in science and technology, ecology, culture, society and life. The arrival of the era of Internet, big data, and artificial intelligence has injected unprecedented vitality into Chinese design thinking, and the rise of the design industry. The integration of design and technology has become an important driving force for China's economic development and social innovation, and it has profoundly changed the way people live. Today, Chinese design has completed the brand transformation from "manufacturing" to "creation".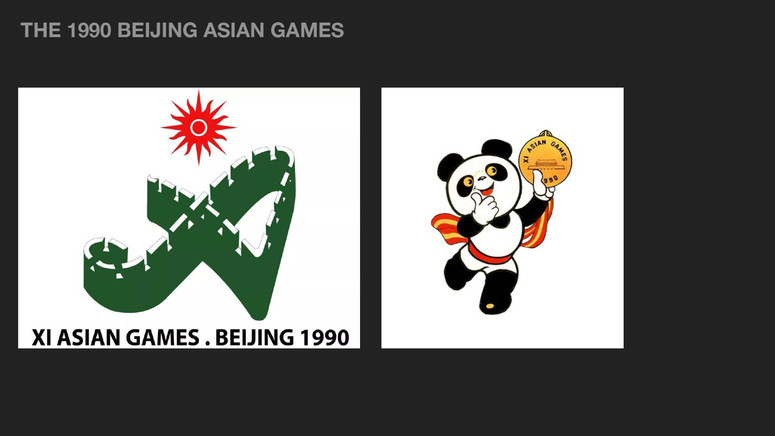 2010 Shanghai World Expo

In 2010, after 2008 Beijing Olympic Games, the design of the emblem, mascot and China Pavilion for 2010 Shanghai World Expo provided the world stage with designs of the "Crown of the East", "China in Its Heyday", "Grain Depot of the World", "Rich and Populous People" and other themes that demonstrated the confidence and calm of Chinese national culture and the new spirit of the times. The 2009 "World Design Conference" marked the urgent need to promote design to the government and the industry, as there was, and still is, a lack of understanding of design in China, even today.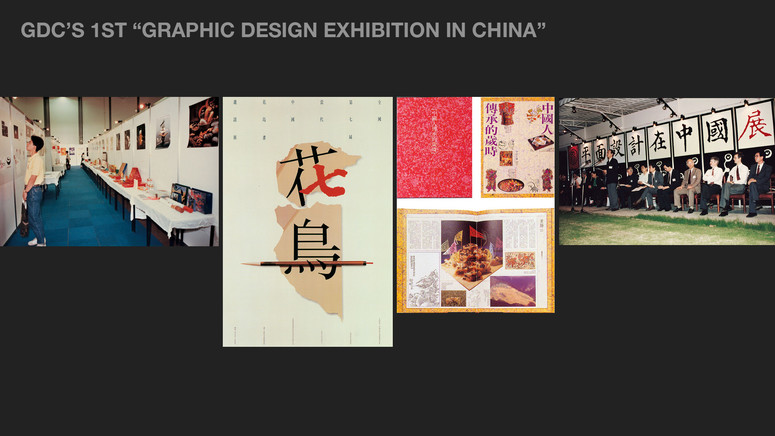 2009 ICOGRADA World Design Congress

I led a delegation to Copenhagen for the IDA Conference in 2005, where China won the bid for hosting the 2009 ICOGRADA World Design Congress—2000 people attended the opening of the congress, and many more participated later in symposiums and discussions. Since October 2009, the first Beijing International Design Week was held in Beijing. BJDW promotes in-depth development of communication between the Chinese design community and international counterparts and works as an important driving force for China's economic competition and industrial transformation and upgrading.
Pritzker Architecture Prize winner Wang Shu

Wang Shu was the first Chinese to win the Pritzker Architecture Prize. Mr. Wang abandoned the classic law of modernist architecture, frequently using recycled materials in his works to protest the extravagance of building materials. In recent years, many leading shared economic and service innovation companies have emerged in China becoming an important force driving social development with wide-ranging impact on a global scale. WeChat and Alipay have become the emerging forces that impact traditional financial services today.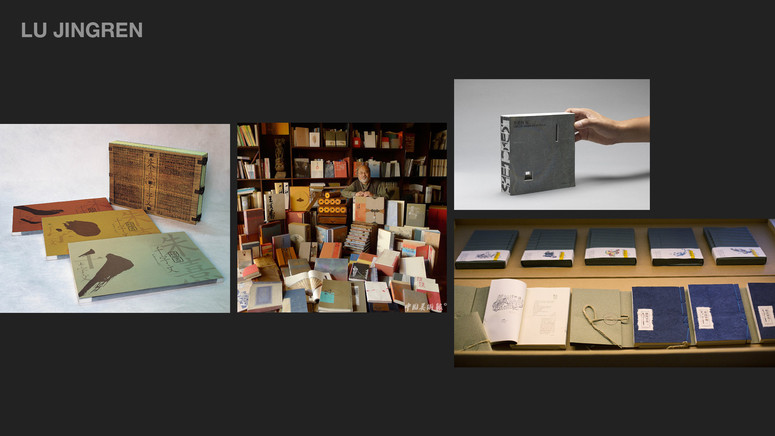 WeChat, Alipay and public access bike services in China are part of a vibrant service industry and sharing economy

The exhaustive review of this 40-year history of Modern Design in China is not only a linear list of design projects, people, events, but more importantly, it presents a clear narrative on the changes of the country and of its people. Each piece in this show carries the history behind the design to exemplify its values and social significance. The 40-year history covers the creation of Modern Chinese Design culture, the establishment of Modern Design concepts, the formation of Modern Design innovation mechanisms, and deep reflections on the ideals and values of Chinese society as expressed through design. The aim of this exhibition is to connect the dots and bridge the transitions between the past, the present, and the future.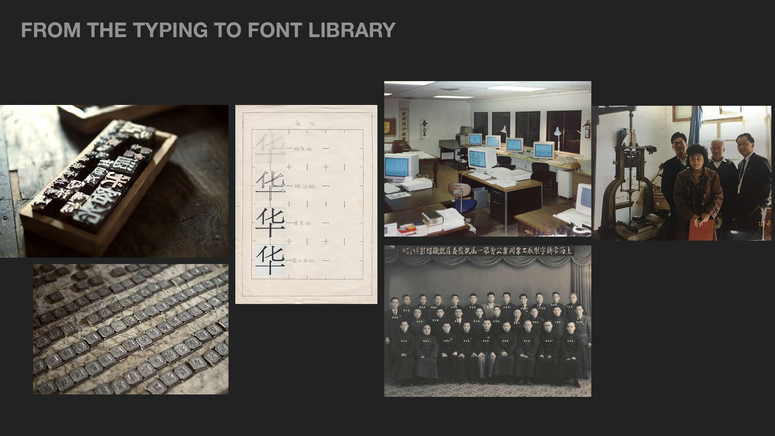 Min Wang
Central Academy of Fine Arts (China)
Exhibition Design in China after 1978
Curators:
Min Wang
Min Wang is Professor at Central Academy of Fine Arts (CAFA) in
Beijing and Chair Professor at Tongji University, Shanghai. Min Wang
served as the Dean of School of Design at CAFA from 2003 to 2016.
He was a council member of Creative Economy, World Economic
Forum. He is also a member of AGI and served as President of AGI
China Chapter from 2013 to 2016. Min was appointed as the Design
Director for Beijing 2008 Olympic Games Committee and served as
Vice President of ICOGRADA (now Ico-D) from 2007 to 2009. Min Wang
is a DeTao Master, a partner at De Boer & Wang Studio in Shanghai,
and the founding partner of HYVC.
Cunzhen Lin
Assistant dean, PHD, Professor of Design School of China Central
Academy of Fine Arts. From June, 2006 to December, 2008, he was
temporarily transferred to Image Landscape Design Department of
Beijing Olympic Committee Cultural Activities Department as Deputy
Director, in charge of the design and management work of image
and landscape of Beijing Olympic Games. Be in charge of 2007-2010
Shanghai World Expo licensed products visual design specification
and creative guidance formulation, and overall design of franchise
stores' systemic image. Participated in organizing and preparing
for Beijing World Design Congress. Design for Beijing to participate
in 2010 Shanghai World Expo visual image and activity landscape
design. Emblem and landscape system design of The 2014 Nanjing
Youth Olympic Games. Mascot design of The Organizing Committee of
IAAF World Championships BEIJING 2014, bid logo designer of 2022
Beijing Olympic Winter Games, host of afterwards application report
design of 2022 Beijing Olympic Winter Games.

Yudong Wang
Yudong Wang, Associate Professor, graduated from the Archaeology
Major of Northwest University. He has worked at the Shaanxi History
Museum and China Millennium Monument, during which he was
responsible for heritage research, exhibition planning, museum
management and other work. He was also one of the museum
management personnel that focused on world art, contemporary
art and new media art at an earlier stage. He currently serves as
the Deputy General Manager of Beijing Gehua Cultural Development
Group, General Manager of Beijing Design Week Co., Ltd., Deputy
Office Director of the Organizing Committee of Beijing Design Week,
Chairman of Beijing Gehua Cultural and Technological Innovation
Center Co., Ltd., etc. He has been engaged in studies on the art
history as well as the management of art and the cultural and
creative industry for many years. He has led and participated in
the planning and operation of many major cultural events. He has
published many monographs and papers in terms of research on
cultural relics, museum management, development of the cultural
and creative industry, construction of cultural and creative parks and
other aspects.