member forum: small design market challenge in lithuania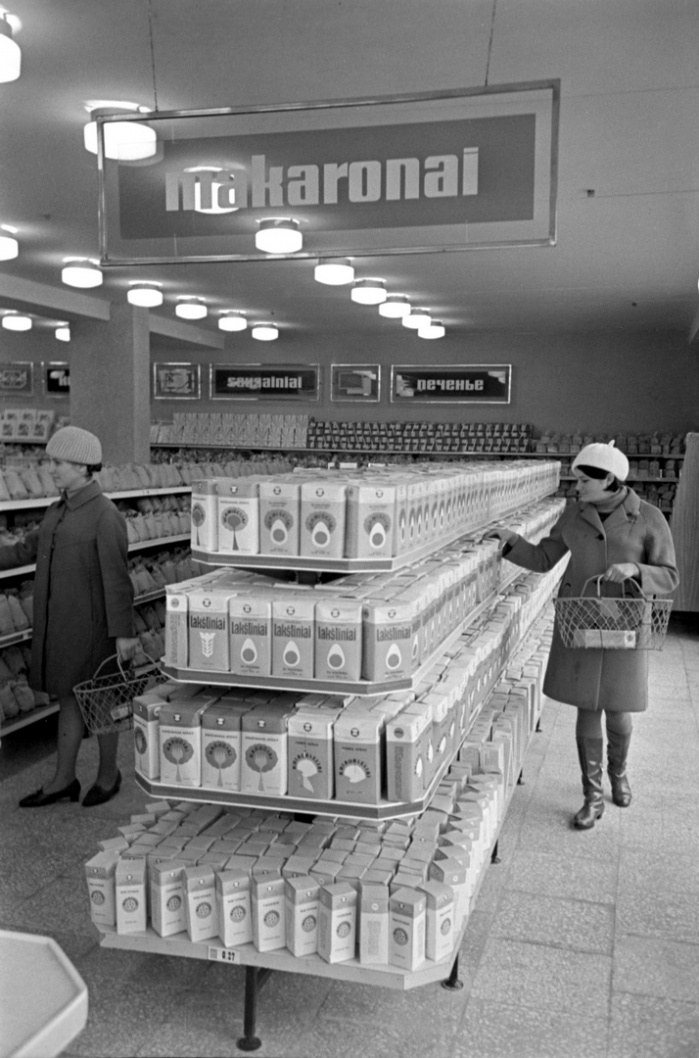 06.09.2018 Member news
(Photo credit: Office of the Chief Archivist of Lithuania)
ico-D will be publishing a series of Member Forum talks from Platforms—in article form. This first submission is by Jonas Liugaila, from ico-D Member , for Design is Changing Platform Meeting Beijing (China) 18 - 20 September. His article is a discussion on the current situation for designers in Lithuania as they adapt to the challenges created by the Soviet period.

If you were to ask someone in Europe to choose a designer or design studio to solve some big graphic design or big brand strategy challenge with no territory limitations, they would likely take their pick from the UK, Denmark, the Netherlands, Switzerland or some other country—but not Lithuania. Even representatives from important Lithuanian companies who are brave enough to innovate are also thinking this way. This way of thinking—by-passing the local graphic designer in favor of the foreign one—poses a one of the challenges for Lithuanian today, and possibly other designers around the world facing the consequences of a larger social shift in their country.
So what caused the struggle to keep up in the Lithuanian design context? Some would say that it's a legacy from the Soviet past which spanned from 1940 to 1990. There is no question among members of the Lithuanian design community that this period left its mark in the culture and tradition of design, something quite evident even now, even after 28 years. Others would say that it is a lack of trust from the business side combined with a lack of self-esteem from the design side, which also can be seen as a consequence of the historical legacy of this period. And both of are right.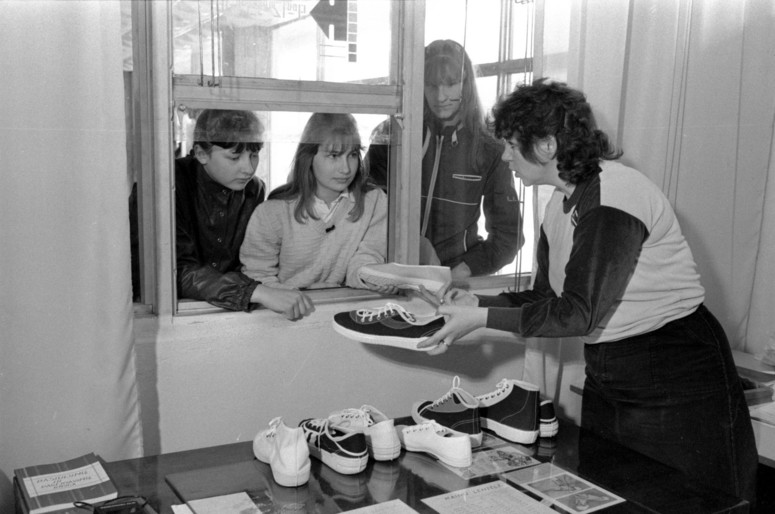 (Photo credit: Office of the Chief Archivist of Lithuania)
Let's consider this influential period and its consequences on former Soviet Socialist nations:
During socialist period the quality of design production was poor. It was period of extreme market isolation. During this period and also after it was over some goods from foreign market were reaching Lithuanian hands. The difference in quality of local and imported production was clear. Keeping in mind that everything from other side of fence looked better even if, objectively, it was not, we should consider this perspective through the lens of a "forbidden fruit" mentality. After the declaration of independence in 1990, many Soviet manufacturers collapsed because they couldn't withstand the open market demand for products of a certain 'foreign' quality. The message that foreign designers 'do better' was loud and clear. Still today, local market brands using English text in their branding are more valued than Lithuanian ones, because they are believed to be more trustworthy, and moreover, more 'cool'.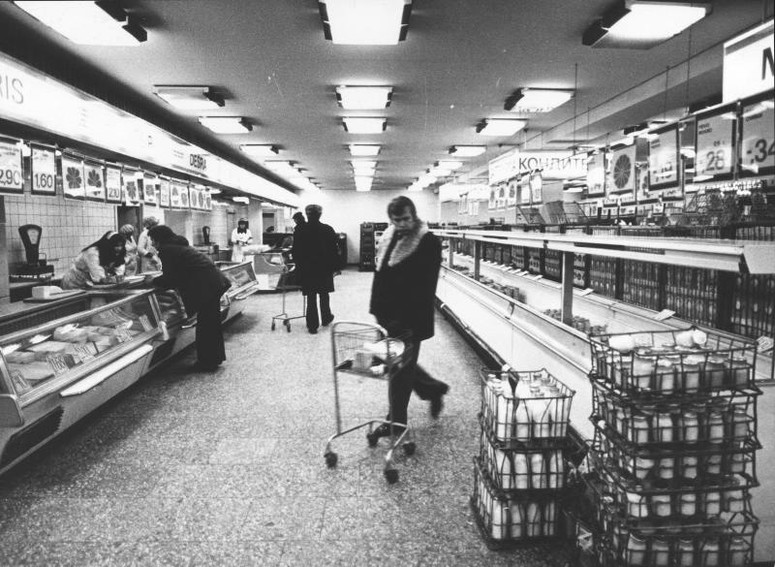 (Photo credit: russianphoto.com)
Another consequence of this period is that designer competency was stagnating for years. Desingers were working in a bubble, in many cases focusing attention on aesthetics, or in few cases, with more sophisticated tasks focused on education for example they worked on images describing a particular location or local heritage for a series of packaging for a beverage. Criteria formed by socialist nomenclature played the role of 'costumer', since what was valued was design solutions. There were situations in this period when a designer was asked to not use symbols for hops, foam, a mug or barrel for the logo of a brewery company, because these symbols were too literal and had been used before.
In times of planned economy, there was no place for competition. Graphic design and especially advertisement in the Soviet Lithuania, had little value. There was no demand for the identification of different brands. Products were brands simply because they were standing for themselves. If you were looking for milk or white bread there was just one brand. And there would be only two options: they either had the product or it was out of stock.to take it or not. Products were one of a kind. There was no competitors anywhere in sight. Some designers, however, managed to enrich possibilities. They were working within a broader language of visual metaphors and this approach helped get through tough socialist censorship and to communicate Lithuanian national attributes or even values.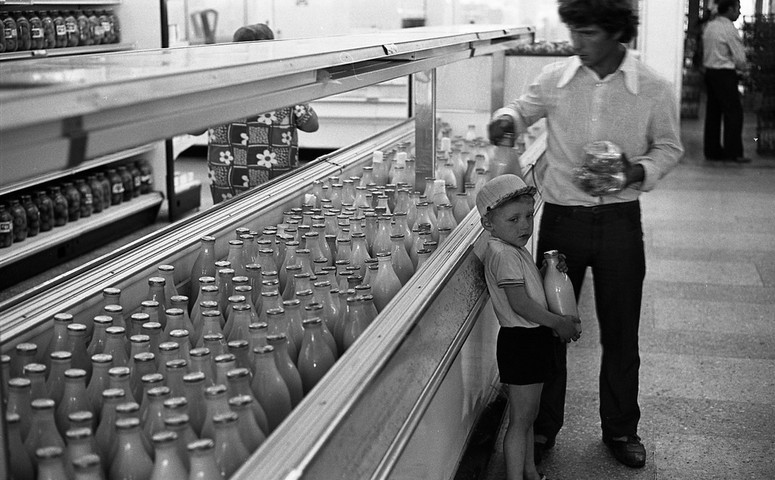 (Photo credit: russianphoto.com)
The geographic location of Lithuania also played the role in formation of designers. It allowed designers to get inspirations from West, mainly Europe and Scandinavia, but in most cases, works of foreign designers were only considered to be visual, aesthetic references.
During independence, the transition to democracy was a shock. Add to that, the transition from analog to digital. Just imagine you are an experienced graphic designer. You know how it works. You are talking in the language of metaphors, you are solving aesthetic dilemmas, you are doing it all by hand. And suddenly, everything around you is changing. Your skills and habits no longer fit with market demand.

This lag added to a current day lack of shared terminology within the field of design. This in turn impedes how Lithuanian designers communicate with business and government today. For decades in the country, people were dissociated form the word 'design'. 'Design' was associated with capitalism and was out of synch with the socialistic ideology. As Google Ngram Viewer shows, the word 'design' in English has been used for two hundred years compared to a Russian language content search which shows its usage only beginning from the middle of the 1980's.
The word 'design' can be both a noun and a verb in the English language. The word contains within it a vast scope of creative industries, professionals and also works to articulate a range of skillsets and actions. In the Lithuanian language, however, 'design' is only noun used for a select number of professions, mainly, costume design, graphic design and industrial design, etc. Even today we are using various verbal constructions to describe occupations which in many cases are included within the umbrella of the design field (decorator, artistic editor, editorial designer, for example).

The cellular memory of design in Lithuania is perhaps too short for anyone who was not part of the design field in the country. Therefore, when it comes to bridging design with business and government, communicating the full scope of design (its history and its value) poses a great challenge.

Today, Lithuanian graphic designers are competitive in the global market. They are recognised in dozens of international design competitions, in publications, etc., but barriers still exist. It seems that we are able to name few of them. And as a psychologist would say–naming the problem is half of the work.
Jonas Liugalia (Lithuanian Graphic Design Association)
Author Bio
Previously a creative director at a publishing house, Jonas is an expert of visual content of experimental educational publications, a lecturer at the Vilnius College of Technologies and Design, and Vilnius Academy of Arts, as well as a self-employed multidisciplinary designer.

He conducted a dozen of graphic design workshops in Bulgaria, Georgia, Lithuania, Portugal, Spain and Thailand. He also delivered many presentations at the national and international conferences talking about such topics as optimisation of graphic design education, participatory design, accidental design, design thinking process, user path, changing paradigm in design field, etc.

Currently Jonas has a role of design strategist at the design agency CRITICAL. He also serves as a board member of Lithuanian Graphic Design Association (LGDA).
___
About Member Forums
The Member Forum is part of the Platform Meetings programme, live presentations by Members on the design challenges they face, the current training programmes and research they are developing, as well as the latest collaborative initiatives with local community, business and governments. The Member Forum is an opportunity for sharing among Professional, Educational and Promotional Members from all over the world. ico-D now wishes to publish Member Forum talks here, in article form, to share with the entire ico-D Community.