DESIGN INSTITUTE OF AUSTRALIA WELCOMES MONASH UNIVERSITY ART & DESIGN DEAN TO HALL OF FAME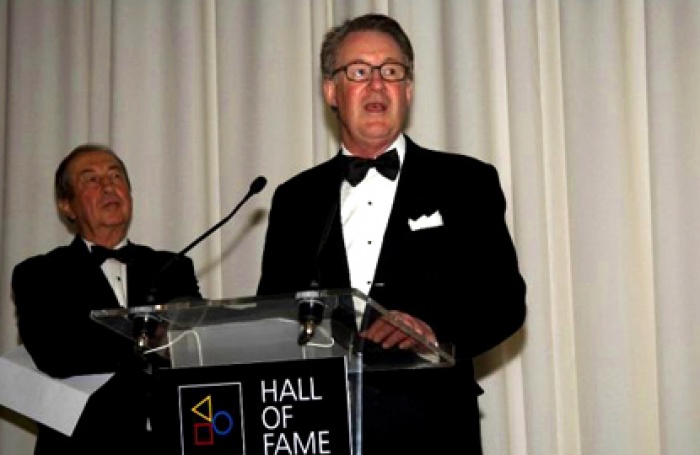 26.05.2009 News
Melbourne (Australia)
– The (DIA), an Icograda Professional Member, has inducted five new designer members into the DIA's Hall of Fame for 2008. Of these, the Dean of the Faculty of Art & Design at Icograda Education Member
Monash University
, Professor John Redmond, has been recognised with a Hall of Fame award for his achievements and contributions to Australian and international design and education.
The formal announcement was made at Sumac at the Melbourne Docklands on Friday, 1 May 2009, with a private cocktail function and then later celebrated at the Interior Design Awards Dinner at the Peninsular. The new Hall of Fame members are Gerry Mussett, Richard Henderson and Professor John Redmond from Victoria, Tom Hewitt from Queensland and David Robertson from South Australia.
Professor John Redmond
An active member of the DIA for many years, Professor John Redmond, acted in the role of Federal Secretary, NSW State President and State Secretary. In recognition, his Fellowship of the Institute was awarded in 1985.
Professor Redmond said he was honoured to be included in the DIA Hall of Fame; "... the acknowledgment of one's professional peers is particularly gratifying, and I was very pleased to accept the honour".
He was recognised for his career and lifetime of achievements in design and design education. Professor Redmond is a graduate of the Royal College of Art in London, and a Fellow of the Design Institute of Australia. He has had a wide involvement in industrial design research and practice, and has undertaken projects for major Australian and international companies as well as industry research corporations.
He was appointed by the Attorney General as a Consultant to the Law Reform Commission's Review of the Design Act, and was also a member of the Design Committee for the Sydney Olympic Games. Further, Professor Redmond was one of a very few designers and architects appointed as delegates to the 2020 Summit.
His recent work has been very much focused on the development of the Monash University Museum of Art, the Faculty of Art & Design, and particularly the recent introduction of Architecture.
DIA Hall of Fame
Originally established in 1995 as part of the Victorian Design Awards to highlight the work of Victorian designers, the DIA Hall of Fame became national in 2006. Joanne Cys, National President of the Design Institute, said that the Hall of Fame "recognises the outstanding achievements of forty designers who have contributed to the promotion of design excellence in Australia."
"The program highlights the significant contribution made by tonight's inductees and previous Hall of fame members to Australia's economic and cultural development and a dynamic design profession," explained Joanne.
Candidates are inducted into the DIA Hall of Fame based on their awards and external recognition as well as their publications and any extraneous committees they are involved in. Inductees have had to serve the design community through the DIA and other related organisations whether through government initiatives, advisory panels, as educators and through conferences.
For more details visit the
DIA website
.
---
For more information, please contact:
Design Institute of Australia
GPO Box 355
Melbourne, VIC
3001 Australia
T: +61 03 9662 2345
F: +61 03 9662 4140
E:
admin@design.org.au
W:
www.design.org.au
About the DIA
Since its formation in 1947, the Design Institute of Australia (DIA) has been Australia's professional membership body for designers and design businesses. The DIA represents all professional designers in Australia. It is Australia's only multi-disciplinary organisation of professional designers, representing all disciplines of design. DIA provides members with support, networking, services and information to improve your professional practice. It also provides with a wealth of contacts, and connects members with colleagues from many industry areas.