DESIGN/CULTURE: CALL FOR ABSTRACTS DEADLINE EXTENDED TO 13 APRIL 2007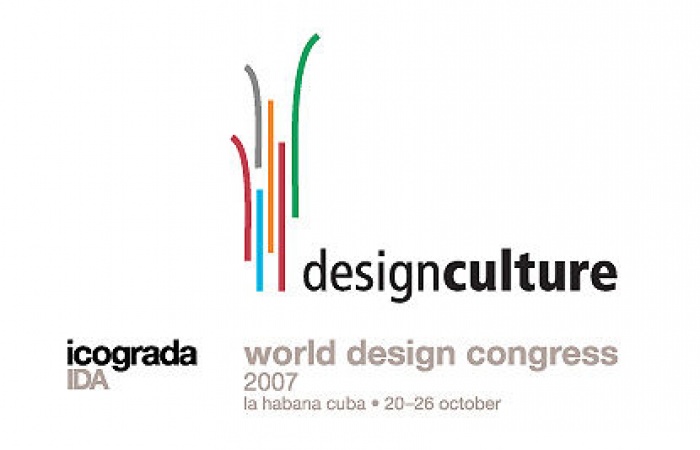 29.03.2007 News
La Habana (Cuba) - In response to the high level of interest in the Call for Abstracts, the organising committee of the Education Conference has made the decision to extend the deadline for submission of abstracts to 13 April 2007. Succesful submissions will be notified by 9 May 2007.

Education Conference: Design education and culture
Design/Culture: The Icograda World Design Congress in La Habana will celebrate fresh perspectives on the intersection of contemporary culture and the evolution of design. It aims to address the influence culture has on design, how design is shaping urban identities and the opportunity to use design as an economic development tool. It will also offer participants a chance to discuss how technology and the internet are influencing traditional communication design.

The Congress is being planned in collaboration with El Consejo Nacional de las Artes Plasticas (CNAP), Prografica, Icograda's Cuban member association and the Oficina Nacional de Deseno Industrial. Prografica is a non-profit organisation working to promote the cultural values of communication design in Cuba. El Consejo Nacional de las Artes Plasticas is the Cuban Ministry of Culture branch responsible for policy making in visual arts.

Conference format and theme
The Icograda Education Network (IEN) Conference will take place during the first two days of the Congress, from 20-21 October 2007. It will bring together the worldwide community of communication design educational institutions. The event will include invited and refereed papers on design education and culture.

Icograda is inviting abstracts on the following topics:
- Cross-cultural communication in today s design curriculum
- Relationship between ethnography, anthropology and design
- Perceptions of others identities: How do we read other cultures?
- Social responsibility and sustainable practices as factors in curriculum development

Critical Dates
- Call for abstracts: 16 February 2007
- Deadline for submission of abstracts: 13 April 2007 NEW DATE
- Notification of abstract acceptance: 9 May 2007 NEW DATE
- Deadline for submission of papers: 30 June 2007
- Early Bird Registration deadline: 31 July 2007
- Conference: 20-21 October 2007

Peer review committee
- Russell Kennedy (Australia) - chair
- Dr Jose Cuendias (Cuba)
- Halim Choueiry (Qatar)

Process
Abstracts should be no more than 500 words and should be accompanied by a brief biography of the presenter. All abstracts received by 30 March 2007 will be reviewed by the selection committee. Selected abstracts will be notified by 30 April 2007 and full papers are due by 30 June 2007.

Selected presenters will not be compensated for travel or accommodations to La Habana, Cuba. However, all selected presenters will be invited to the Opening Ceremony of the Icograda World Design Congress on the evening of 21 October 2007.

For complete Congress overview: www.havana.icograda.org/web

The official language of the Conference is English with simultaneous translation into Spanish.

Submissions should be sent in English to secretariat@icograda.org.

---
For further information please contact:

Icograda World Design Congress Secretariat
455 Saint Antoine Ouest, Suite SS10
Montreal, Quebec
H2Z 1J1 Canada
E: secretariat@icograda.org