DIA announces Australasian Graduate Of The Year design winners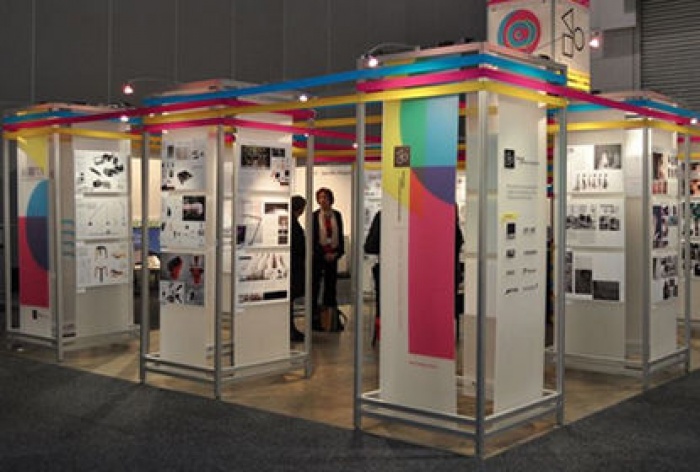 13.06.2013 News
Melbourne (Australia)
- The DIA's Australasian Graduate of the Year Awards (AGOTYA) is a keenly sought after, portfolio-based awards programme for final year design students and recent design graduates in Australia and New Zealand.
The programme is now in its second year, with this year's winning entries exhibited as part of designEX 2013 at the Melbourne Exhibition Centre.
All AGOTYA entrants are selected by their design institutions and submit three
portfolio design concepts and a statement of design philosophy for judging by DIA-appointed designers.
Fifteen tertiary design institutions from Australia and New Zealand submitted entries to this year's AGOTYA programme, with judges commenting that
'standards of the emerging designer work continue to impress'.
Winner
AGOTYA AWARD FOR EXCELLENCE
: Lillian Baker
The major overall prize, the AGOTYA 'Award for Excellence', was awarded to a textile designer – Lillian Baker (Massey, NZ) – the second consecutive year a textile designer has won the top award.
The judging panel comprised Cameron Bruhn, FDIA Editorial Director at Architecture Media, Geoff Fitzpatrick LFDIA, AGOTYA Judging Panel Chair, and Ian Archibald FDIA, President of The SIDA Foundation.
According to the judges, Lillian's submissions displayed 'an exceptional level of creativity and the work [was found] to be very accessible and highly relevant for the entrant's markets'.
Lillian emphasised that 'taking time to design with care, giving thought to the future, looking to the environment for inspiration, and making things with my hands and my heart,' was integral to the development of her work.
Tomas Sabbatucci First Prize in Visual Communication
Gabby Lord Second Prize in Visual Communication
More details and images of all winners are available on the
AGOTYA Facebook page.
For more information, contact:
Katherine sip
Programs Administrator
Design Institute of Australia
T: 03 9662 2345
E:
---
About Design Institute of Australia
Since its formation in 1947,
The Design Institute of Australia (DIA)
has been Australia's professional membership body for designers and design businesses. The DIA represents all professional designers in Australia. It is Australia's only multi-disciplinary organisation of professional designers, representing all disciplines of design. DIA provides members with support, networking, services and information to improve your professional practice. It also provides with a wealth of contacts, and connects you with colleagues from many industry areas.