Don Ryun Chang recognised by Korean Federation of Design Associations (KFDA)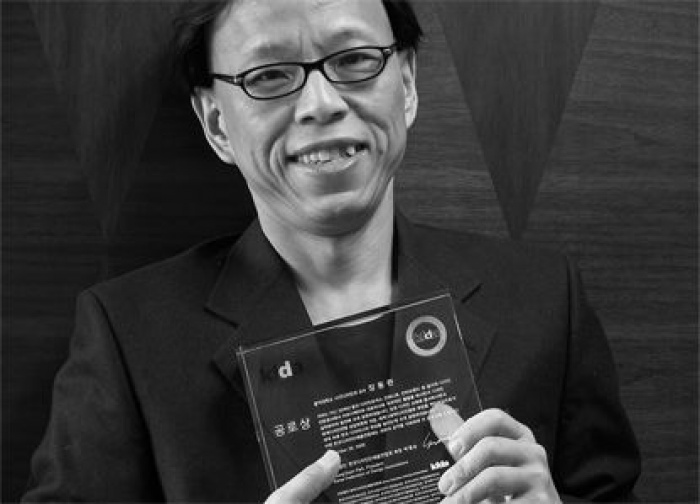 27.12.2009 News
Seoul (Korea)
- On 28 December 2009, Don Ryun Chang, Icograda Past President 2009-2011, received the Meritorious Career Achievement Award from the Korean Federation of Design Associations (KFDA). KFDA is comprised of 21 members who represent the various design disciplines, including VIDAK, KECD, KAID and KOSID who belong to Icograda, Icsid and IFI.
Chang was recognised for his outstanding work as a Creative Director and President for such companies such as the Infinite Group, DC&A and Interbrand, as well as his commitment as a design educator, professor and Dean for Hongik University. In addition, he was cited for his contributing leadership role in enhancing the international profile of Korean design during his term as a board member and President of Icograda and as Lead Chair of the International Design Alliance (IDA).
The event was attended by more than two hundred dignitaries and people from the various design disciplines, universities, and industry including President Yoon Dae Uh of Korea University and Chairman of the Korea National Brand Committee, Vice Mayor Kyung Won Chung of the Seoul Metropolitan Government and Kuk Hyun Chung Vice President of Samsung Electronics.
The ceremony took place during the inauguration of the 8th elected board of the KFDA held at the Korea Design Center. Also honoured at the same ceremony were former Vice Mayor and first CDO of Seoul Metropolitan Government, Young Gul Kwon, and Yoon Ho Chang, former President of KFDA and founder of the Seoul Package Design Institute.
---
For more information contact:
Brenda Sanderson
Managing Director
T: +1 514 448 4949, x 226
E:
bsanderson@icograda.org