EIDD DESIGN FOR ALL EXHIBITION A SUCCESS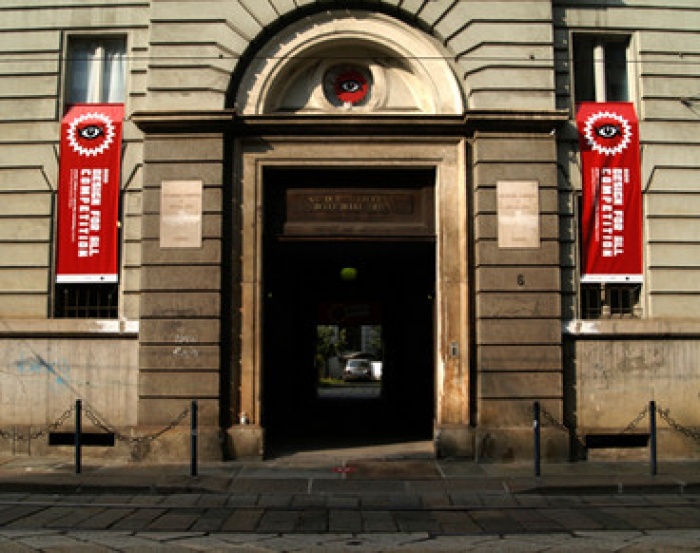 28.10.2008 News
Bologna (Italy)
- The opening of the , held last week in Torino as part of the World Design Capital Torino events, was a great success. 250 people attended this Icograda endorsed event, including Finn Petrén (President, EIDD Design for All Europe), David Berman (Icograda Treasurer), Avril Accolla (Vice-President, EIDD Design for All Europe), Carlo Branzaglia (Responsible, Design Center Bologna, EIDD National Director for Italy) Pete Kercher (Ambassador/External relations, EIDD Italy).
This past June, offices, studios, agencies, freelances and students working in the sectors of graphic design and visual communications in general (including street artists, advertisers etc.) were invited by
EIDD Design for All Europe
to submit work under the three categories: posters, institutional videos and guerrilla marketing tools. The submissions demonstrated differing perceptions of work in the field of Design for All, such as design for social inclusion, from all over the world and applied it for promotional purposes.
Based on the selection of the international jury, prizes were awarded during the exhibition opening for 1st, 2nd and 3rd in each of the three categories, with a special prize for students. The winners and other selected entries are now on display at the Accademia Albertina Belle Arti. The exhibition will remain open until 17 November 2008, after which it will move to Bologna in time for the
Imagine It
conference, dedicated to the theme "design for all".
Download the (PDF - 68KB)
The winning entries in each category will be used by EIDD Design For All Europe to promote its activities. The second and third prizes shall be used to promote special initiatives, also at national level, dedicated to Design for All. The special student prize winner shall be used in campaigns targeting education and training.
Opening speech. Photo by Stefania Biagini.


View more images of the event.
About Design for All
From the EIDD Stockholm Declaration©:
Design for All is design for human diversity, social inclusion and equality. This holistic and innovative approach constitutes a creative and ethical challenge for all planners, designers, entrepreneurs, administrators and political leaders.

Design for All aims to enable all people to have equal opportunities to participate in every aspect of society. To achieve this, the built environment, everyday objects, services, culture and information – in short, everything that is designed and made by people to be used by people – must be accessible, convenient for everyone in society to use and responsive to evolving human diversity.

The EIDD Design for All Competition was organised by EIDD Design for All Europe and Design Center Bologna, curated by Carlo Branzaglia and Daniele Campagnoli and based on the idea of Pete Kercher.
---
For more information, please contact:
Design Center Bologna
Via Belle Arti 54
40126 Bologna
Italy
T: +39 051 4226417
E:
competition@design-center.it
W:
www.design-center.it
W:
www.designforalleurope.org