Eleventh International Biennial of the Poster in México announces call for entries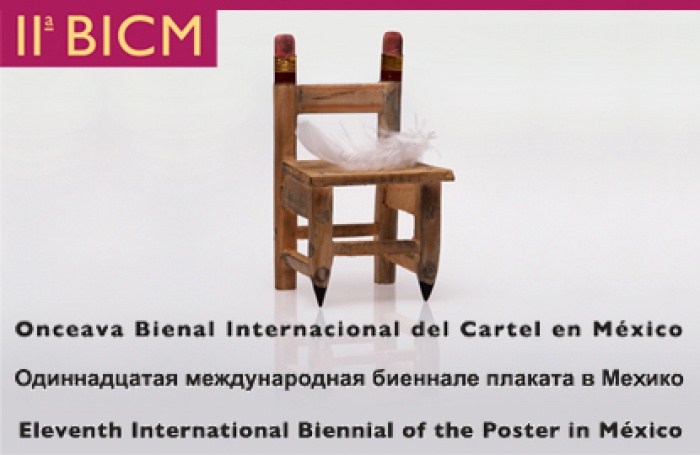 02.03.2010 News
Mexico City (Mexico)
- The International Biennial of the Poster in México, organised in part by Icograda Professional Member , has announced its call for entries for the eleventh edition of this competition. Deadline for submission is
31 May 2010
.
Design students, graphic designers, plastic artists, photographers and graphic producers in general, of any age and nationality, are invited to submit posters printed between May 2008 and May 2010 (except for those submitting to Category D).
Categories for the 2010 edition are:
A. Posters on cultural topics and activities
B. Posters on political and social issues
C. Posters advertising commercial events, products or services
D. Unpublished posters on the topic: POSTERS FOR THE BIODIVERSITY
For each category, first, second and third prizes will be awarded. In addition, the International Jury will award the Gold Medal to Excellence, José Guadalupe Posada, to a participating designer or country known for its contribution to the development of graphic design in Mexico.
The Jury will also give the Carlos Lozano Prize (gold medal and diploma) to the most prominent young Mexican designer in the Eleventh International Biennial of the Poster in Mexico.
This year's international jury is composed of:
Fang Chen, China/United States
Svetlana Faldina, Rusia
Kenya Hara, Japan
Dóra Keresztes, Hungary
Apex Lin, Taiwan,
Luba Lukova, Bulgaria/United States
Finn Nygaard, Denmark
Eric Olivares, México
Raquel Pelta, Spain
Iwona Rypesc, Poland/United States
Enric Satué, Spain
Sergio Vega, Bolivia
Foreign contestants are invited to give a donation of design books in place of a registration fee. These books will be kept as a part of the Library of Trama Visual, A.C.
Find out more at:
www.bienalcartel.org.mx
---
For more information, please contact:
Trama Visual, A.C.
Alvaro Obregon 73 Col. Roma
Mexico City
06700 D.F. Mexico
T: +52 55 25 94 11
F: +52 55 25 42 65
E:
tramavis@prodigy.net.mx