European Design Awards comes to a close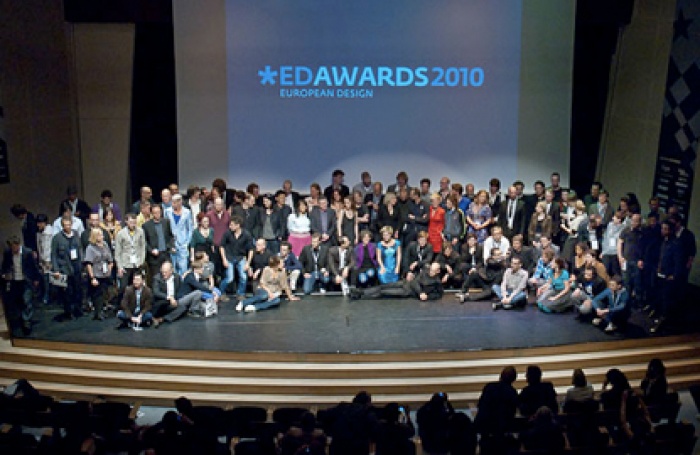 01.06.2010 News
Rotterdam (The Netherlands)
- On 30 May 2010, the European Design Awards Ceremony, the crowning event of the entire ED-Festival, brought together the best designers from all corners of the continent to recognise and to reward the effort and the results that they have achieved during the previous year.
With participants from 31 different countries (from Iceland to Cyprus and from Russia to Lichtenstein) and with an extremely qualified jury (comprised by editors from 14 prestigious design magazines), receiving a distinction in the ED-Awards is a true reason for celebration.
Gold, Silver and Bronze prizes were awarded in each of the 31 categories. Three Special Prizes were also awarded as follows:
Jury prize
: Letterlab
Agency of the year
: De Balie
Best-of-Show
: Building for the 2000-Watt Society: The State of Affairs
All award winners (gold, silver and bronze) will be published in the ED-Awards catalogue and on the ED-Awards website.
See the winning designs and find out more at:
www.europeandesign.org
---
For more information, please contact:
European Design
E:
info@europeandesign.org