European Design Festival 2010: A celebration of European communication design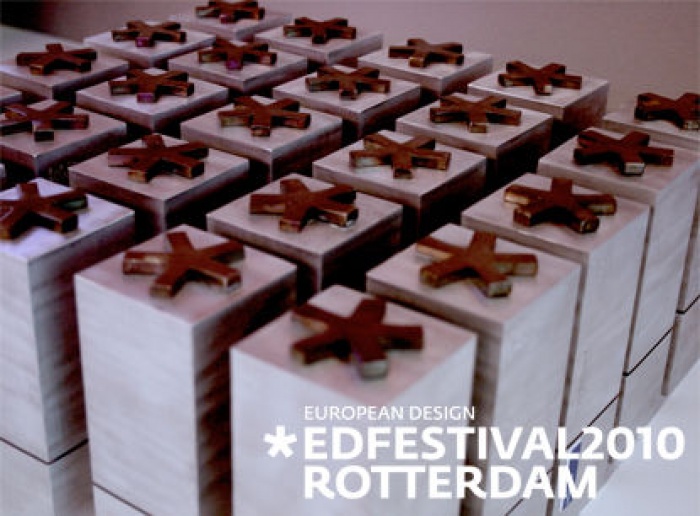 07.01.2010 News
Athens (Greece)
- The acclaimed pan-European institution consisting of an awards scheme, a conference and a series of events created for and centred around the European communication design industry is now on its fourth edition.
The ED-Festival 2010 is taking place in Rotterdam, organised by European Design, in collaboration with 14 leading European communication design magazines, sponsored by Veer, endorsed by Icograda and with the support of Rotterdam Marketing. The previous editions of the ED-Festival took place in Athens (2007), Stockholm (2008) and Zurich (2009).
ED-Awards
The is the comprehensive annual awards organization acknowledging the best of graphic design, illustration and multimedia design in Europe. It is based on a collaboration of 14 prestigious communication design magazines in Europe who have taken upon them to support and promote the event. Representatives of these magazines compose the jury. They are: 2+3D (PL), Design Austria (AT), Design Week (UK), +design (GR), Elephant (Int), étapes: (FR), Grafik Tasarim (TR), idpure (CH), KAK (RU), Novum (DE), Progetto Grafico (IT), TYPO (CZ), Visual(ES), BNO Vormberichten (NL). All winners and finalists are published on the annual ED-Awards catalogue.
Submission period: 7 January - 15 February 2010
ED-Conference
The 3-day European Design Conference gathers speakers from all over Europe and participants from all over the world. Its focus lies on communication design case studies. With presentations from speakers coming from 15 different countries, it is a unique celebration of European design. Famous designers and design agencies from around the continent "dissect" a project of theirs in order to offer the audience an exclusive glimpse of what goes on inside their creative minds.
Dates: 28-30 May 2010
Place: Rotterdam's De Doelen, the Netherlands
ED-Festival
With events organised by European Design and a host of local partners, the ED-Festival is an "open source" of happenings concerning design. Workshops, design walks, exhibitions, lectures and parties all happen at the same time in order to offer visitors from all over the globe, the opportunity to earn a comprehensive experience of the local design scene. The festival ends in a grand finale, first a formal reception in the city hall followed by the award ceremony of the ED-Awards and finally the Party at Dado. Stay tuned for more details on this year's programme.
---
For more information, please contact:
Jim Rizos
Communications officer
T: +30 210 9593033.
E:
info@europeandesign.org
W:
www.europeandesign.org
About Icograda's endorsement
Each year, Icograda endorses a select group of activities internationally that advance our objective to promote the value of communication design. Endorsed events demonstrate that they enhance the standards of design, professional practice and ethics. For award schemes, an Icograda endorsement is recognition that it has been organised to meet international best practice guidelines – including jury composition, evaluation criteria and intellectual property protection.