"Experience China" Design Beijing Exhibition Held in UNESCO headquarters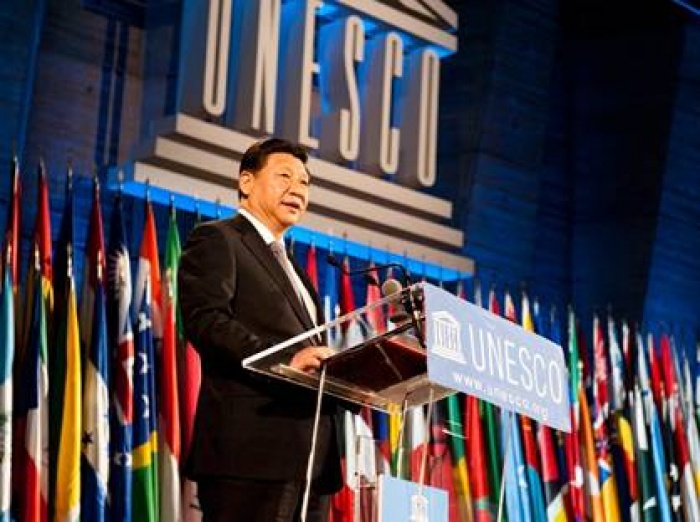 13.04.2014 News
Following the President of the People's Republic of China, Xi Jinping's, visit to UNESCO on 27th March 2014, "Experience China" Design Beijing exhibition was held in UNESCO headquarters Paris from March 29 to April 2 2014.

The exhibition was organized by The State Council Information Office of the People's Republic of China, United Nations Educational, Scientific and Cultural Organization and National Commission of the People's Republic of China for UNESCO, executed by Beijing Industrial Design Center (BIDC).

Charming Beijing, Ecological City, Design & Creativity, and Embracing Future are four parts of this exhibition. In the part of Design & Creativity, it showed 20 awarded products of China Red Star Design Award which were selected from 30000 products. The whole exhibition totally showed 65 exhibits, 25 videos and nearly 300 pictures.

Representatives from UNESCO, UNESCO's Member States, members of the diplomatic corps in France, business leaders and other distinguished personalities visited the exhibition including the Director-General of UNESCO Irina Bokova and the former UN Secretary-General Boutros Boutros-Ghali.

---
For more information, contact:
International Cooperation Department
Beijing Industrial Design Center (BIDC)
T:+86 10 82004254
F:+86 10 82004066
A: Room 912, Building B, No.31 Middle Road North Third Ring
Haidian Distrct Beijing China
Postal Code:100088
www.redstaraward.org