GDC Unveils New Visual Identity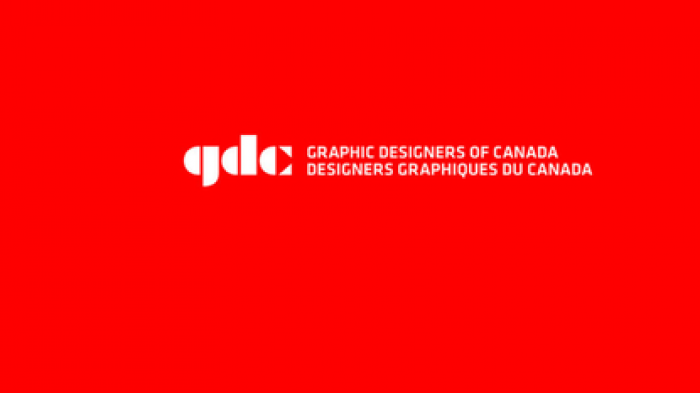 07.04.2014 News
"A healthy re-brand is not driven by a new logo or a new typeface; it's driven by an evolution in core strategy or values. As GDC prepares to celebrate our sixtieth year, a rebrand began due to an evolution in our strategy. The results of which are as unique and deliberate as the community we represent. They speak to our rich history, broad community, the changing nature of our profession and a clear direction for the future – to continue advocating for professional practice and building a vibrant network of graphic and communication designers across Canada."
Adrian Jean, CGD
GDC President
---
Graphic Designers of Canada
(GDC) unveils its new visual identity, which is the result of a highly consultative process, involving a talented design team, representatives from across the country, several years of planning, exploration, research, adaptation and iteration.
With a stronger and more clearly articulated national brand and a revitalized identity, GDC is well positioned to further its work as the voice of graphic and communication designers in Canada.
Developing 
the new GDC identity
In October 2012 GDC began a process to replace a mark that had served as a symbol for Canada's professional creative community for nearly 50 years.
Vancouver-based design team of Dennis Boyle CGD and John Ngan CGD focused on three key creative elements to guide the development process and serve as founding principles in the creation and evaluation of solutions.
Leadership & Innovation
GDC promotes professional practice to designers. Over the years, GDC has refined the methods employed for certifying the services of graphic and communications designers and developed the unique CGD certification mark, the first of its kind in North America. GDC's next step is to increase awareness and value of that certification to the end user – the design buyer.
This increased consciousness of including design buyers into the core communication strategy led Boyle/Ngan to develop a mark that would enable GDC to promote the association to designers and CGD certification to the business community.
The mark's implied geometric shapes speak to forward motion (arrows) in negative space, and strategic direction (triangles) forming a "C" shape which doubles as a stamp-mark for "certification". The 'C' character is also present in the acronym "GDC" and in the CGD certification mark.
Community and Engagement
GDC is about people. A repeating set of semi-circles was incorporated to represent the many diverse "faces" that make up the national community. Each rounded shape forms a portion of a letter in the logomark, suggesting that people are truly at the core of every aspect of the organisation.
Canadian
In order for international audiences to recognise a new GDC mark as affiliated with Canada, the designers interpreted the considered proportions and geometry in the national emblem.
The rectangles in the flag are bold and geometric — they are also naturally typographic. In other words, there is happenstance between the rectilinear qualities of the Canadian flag and the vertical shapes of a font. This added to the visual vocabulary employed by the designers.

---
Download the full or visit the GDC site for an illuminating
video interview
with the designers.