FABRICA presents Imaginaires exhibition at Lodz Design Festival 2010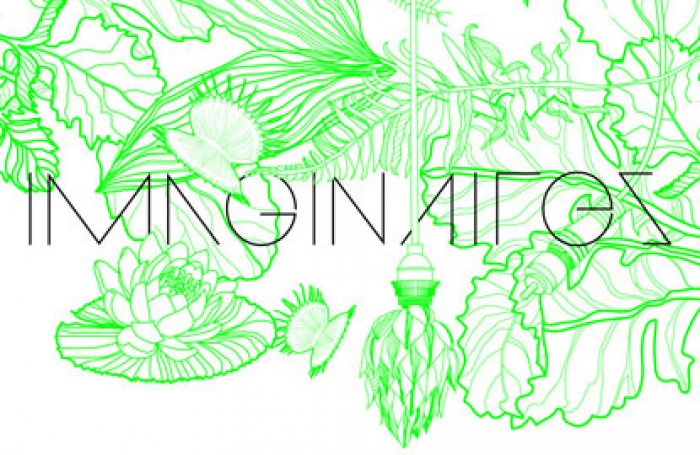 04.10.2010 News
Treviso (Italy)
- , the Benetton Group's communication research center, has been invited by the Lodz Design Festival in Poland to present Imaginaires, an installation merging simple, handmade ceramic pieces, representing the plant world, with drawn electric systems to create a new surreal natural landscape.
The Imaginaires exhibition embraces the fusion of figments and digitals, approaching beauty and the way we absorb it. Through the creation of a new sense of reality, simple elements are altered to evolve form and time – an embroidered plug generates blossoms and a cabbage becomes part of an interactive clock where numbers meet in nature. Through Fabrica's imaginative vision, design blends with a landscape made of craft ceramics and electric systems.
Produced by Olfaire, the ceramic collection featured in Imaginaires is re-inventing one of the best Portuguese traditions through a contemporary vision of the old "savoir-faire". Composed of 15 limited-production objects, the collection merges details of a long tradition of nature-inspired shapes with classic vases and tableware pieces.
Exquisite Clock
is a clock made of numbers taken from everyday life – seen, captured and uploaded by people from all over the world. Built around an online database, the clock exists as a web 2.0 website, an iPhone application and as a series of site specific installations. Exquisite Clock is by Jo?o Wilbert. iPhone development is by Steven Baughman and Oriol Ferrer Mesi?.
In 2009 the Imaginaires installation has been presented at the New Museum in New York and at the Tools Galerie in Paris.
Born in 2007,
the Lodz Design Festival
is the first festival in Poland devoted exclusively to design with the aim to present the latest trends of designs from all over the world. The exhibitions will promote design in general - from functional forms and graphics to architecture and fashion. Lodz Design cooperates with the best Polish and foreign cultural centres and design academies.
Imaginaires
Lodz Design Festival 2010
Within the Table Talk exhibition
Lodz Design Festival 2010
14 - 30 October 2010
Lodz, Poland
(JPG - 624KB)
---
For more information, please contact:
Angela Quintavalle
Fabrica Press Office
T: +39 0422 516209
E:
angie@fabrica.it
W:
www.fabrica.it
About Fabrica
Fabrica, the Benetton Group's communication research center, was founded in 1994 and is based in Treviso, Italy. It is a unique hybrid of education, practice and research. It is a laboratory of applied creativity, a talent incubator, in which young artists and designers from all over the world develop innovative projects and explore new directions in numerous fields, from design to music film to photography, publishing and interaction.
www.fabrica.it