Utilit? Manifesta / Design for Social deadline for entries approaching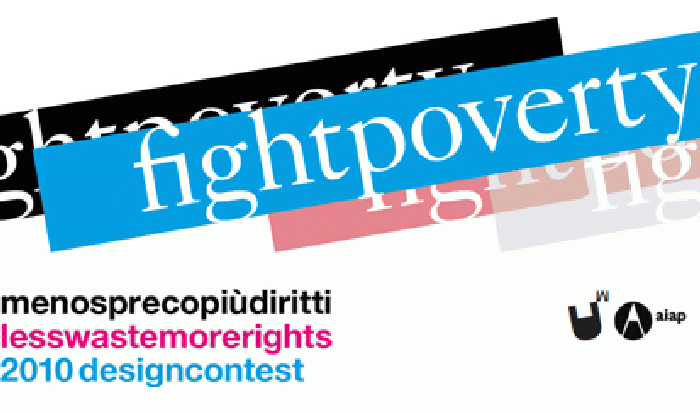 04.10.2010 News
Terni (Italy)
- The deadline for entries for is quickly approaching. In line the goals of the 2010 European Year Combating Poverty and Social Exclusion, this Icograda-endorsed competition aims to give visibility and promote messages, graphic design and industrial design projects that are compatible with the claim 'Less Waste More Rights.'
Sponsored by
AIAP
and supported by the Italian Association for Visual Communication Design, Utilit? manifesta / design for social, Association of Social Promotion is composed of a group of graphic designers sensitive to ethical function and political responsibility, cultural, social planner and project communication. The mission of the association to create a network of social forces that enhance human dignity in places where social silence, solitude, isolation and institutional vacuums exist.
Call for entries
Graphic designers, industrial designers, undergraduate and graduate courses in graphic design and industrial design are called upon to design a poster or an object that is culturally sensitive to the claim 'Less Waste More Rights' and that produces real change and improvement in compliance with the existing fundamental rights.
A National Jury will conduct the preliminary selection from all project received and an International Jury of graphic designers, industrial designers and communication professionals will select 10 projects for each category. The finalists will be published in the Contest catalogue 2010 and the prize winner will be announced on the event website in November 2010.
The call for entries closes on 30 October 2010, 24:00 (GMT).
Find out all the details at:
www.utilitamanifesta.it
---
For more information, please contact:
Utilit? Manifesta / design for social
Associazione di Promozione Sociale
Terni, Italy
E:
info@utilitamanifesta.it