FAILURE TO INVEST IN DESIGN LEADS TO LONG-TERM BUSINESS DECLINE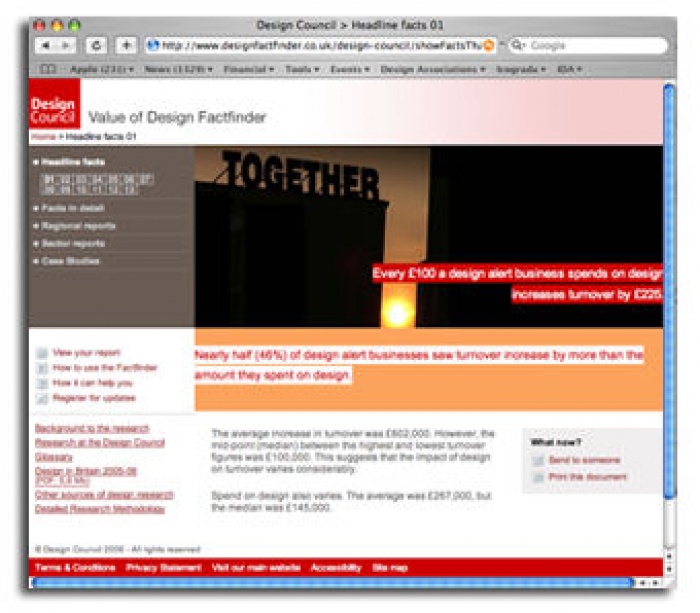 06.07.2006 News
London (United Kingdom)
- Almost 50% of all businesses are heading for long-term decline by failing to invest in design, according to a new survey by the Design Council. Design in Britain 2005 06 reviewed 1,500 companies of all sizes and from all sectors to understand their perceptions and use of design. Results show that every 100 spent on design increases turnover by 225. Yet, 45% of all UK companies are failing to invest in design and only 16% believe that design is crucial to success. The Design Council has developed an online information resource, the Value of Design Factfinder, which provides compelling evidence of the impact that using design can have on business bottom line.
---
For further information please contact:
W: www.designcouncil.org.uk/factfinder



The British Design Council is an associate member of Icograda.