First Things First Manifesto Celebrates 50 Years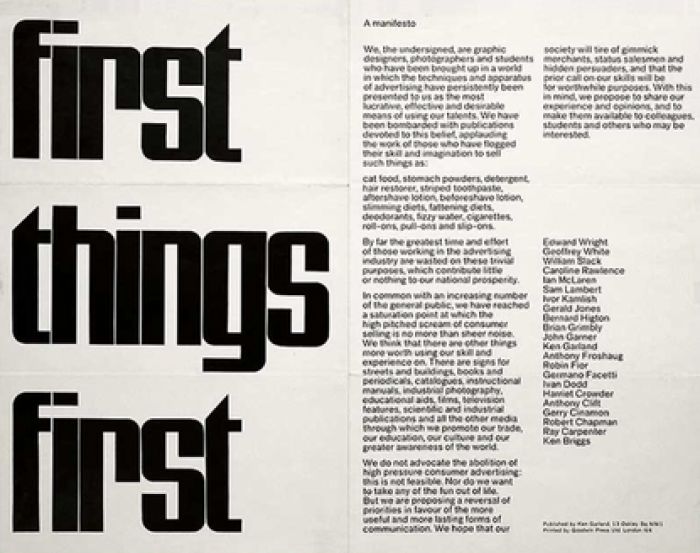 11.03.2014 News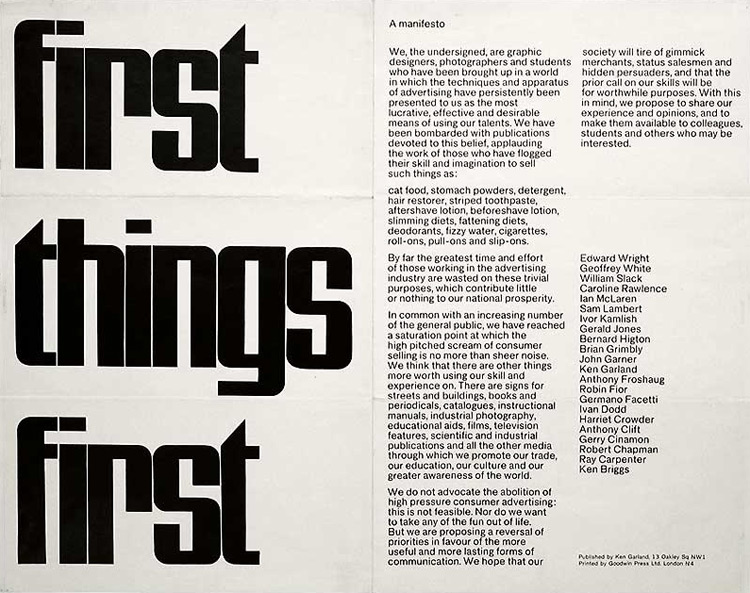 Originally penned in 1964 by Ken Garland, the First Things First Manifesto marks its 50-year anniversary.

Lead by Cole Peters, the 2014 iteration of the Manifesto responds to the dramatic changes in technology and media that have impacted design and society.

The new version implements two key updates: the inclusion of the impact of the web and the broadening of the conception of the Manifesto's audience. In his personal blog, Peters states that a modern renewal of the manifesto needs to be responsive to the realities of the increasingly complex and inter- and multi-disciplinary nature of design. "[It] should thusly represent not only designers, but also developers, programmers and other creative technologists — in short, anyone using technology and creativity within the scope of a professional pursuit," Peters states.

For the first time in its 50 year history, the Manifesto can be contributed to and signed by any interested individual.