FORM MAGAZINE JOINS IDMN, OFFERS SPECIAL SUBSCRIPTION RATE TO ICOGRADA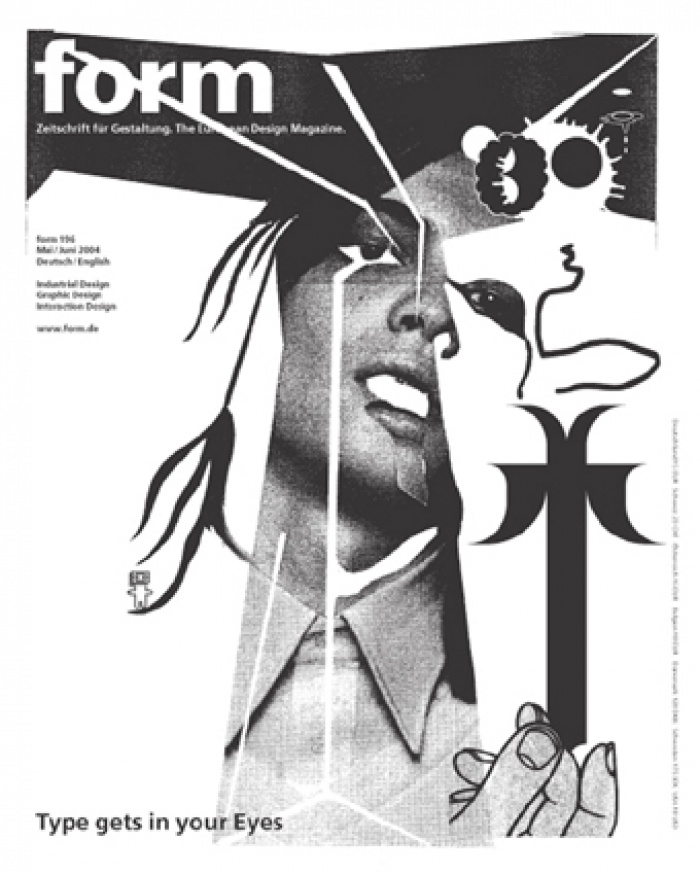 04.08.2004 News
Brussels (Belgium)
- The European design magazine,
form
, has joined the Icograda Design Media Network (IDMN). Published by Birkhauser Verlag AG, the internationally distributed bimonthly magazine focuses on industrial, graphic and interaction design. As a participant in the IDMN,
form
is offering a special 20% subscription discount to Icograda Members and participants in the Icograda Networks.
form
is one of the leading design magazines in Europe and is issued in both German and English. Renowned specialist writers report six times a year on the latest trends in industrial design, graphic design and interaction design. Since 1957,
form
has been an authoritative source of information and inspiration to designers, entrepreneurs, lecturers and students alike. The internationally oriented magazine founds its reputation on thoroughly researched articles, lavish photo sequences, noteworthy interviews, a vivid layout and high print quality.
form
is offering a 20% annual subscription discount to Icograda Members, members of Icograda Member Associations, Friends of Icograda, and participants of the Icograda Education Network. The discount subscription form can be accessed by logging in at the following websites:
Icograda Member Associations and their members:
http://www.icograda.org
> Members > Members Only
Friends of Icograda:
<a href="http://www.friends.icograda.net/"
http://www.friends.icograda.net
> log in > Library > Documents
Icograda Education Network Participants:
http://www.education.icograda.net
> log in > Resources > Library > Documents
Birkhauser,
form
's publisher, is an internationally distinguished publisher of architectural works and, since its acquisition of the Artemis' architecture program (Verlag fur Architektur) in 1995, has advanced to become one of the leading publishers for architecture in the European market. The complete works of renowned architects build the foundation of Birkhauser's publishing list. Further cornerstones include monographs of architects and famous buildings, publications on construction types and their functions, the fundamentals of construction, as well as architectural history and theory. A growing range of titles covers such important subjects as regional and urban architecture, landscape architecture and an increasing number of books dedicated to design.
For further information please contact:
Chief Editor: Mrs. Petra Schmidt
E:
petra.schmidt@form.de
Birkh user Verlag AG
Am Forsthas Gravenbruch 5
Neu-Isenburg D-63263
Germany
T: + 49 (0)61 02 59 980 50
F: + 49 (0)61 02 59 980 99
E:
abo@form.de
W:
www.form.de
---
The Icograda Design Media Network (IDMN) brings the world's design media together in an online community - a single, convenient source at
www.media.icograda.net
Formed by Icograda at the request of the international design media, the IDMN is dedicated to establishing and promoting standards and ethics in design journalism. It creates a forum for sharing ideas and information, fostering discourse among participants and with Icograda, and contributing to the furtherance of a meaningful body of knowledge regarding design and the role that design plays in modern society. Bona fide design media receive a free listing and a website link, provided as a service to the international design community. Design media publishers wishing to become IDMN Participants on a voluntary, no-fee, advertising-exchange basis may apply directly to Icograda - for an application/agreement contact the IDMN administrator at
admin@media.icograda.net
To see
form
's IDMN profile, visit
www.media.icograda.net/web/idmn.shtml?m=form
To see other publications participating in the Icograda Design Media Network, visit the IDMN website at
www.media.icograda.net