SAPPI IDEAS THAT MATTER RECIPIENTS ANNOUNCED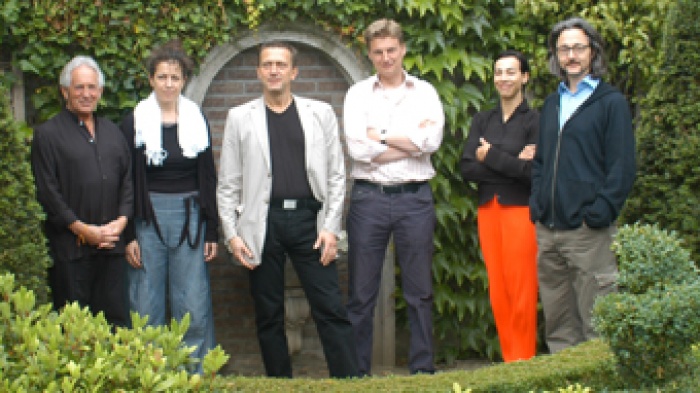 29.08.2004 News
Brussels (Belgium)
- Sappi, the world's leading producer of coated fine paper, recently announced the names of designers and the causes they promote that will share the annual US$1 million Sappi Ideas that Matter grant. Designers from around the world as well as students studying design and advertising submitted over 550 print-based campaigns in support of causes relating to health and welfare, education, job creation, the environment, children and community needs.
Andre Oberholzer, Group Head of Corporate Affairs for Sappi Limited commented, "The Sappi Ideas that Matter initiative supports three distinct objectives. Firstly, as a core element of Sappi's social responsibility activities aimed at supporting good causes in society. Secondly, it demonstrates our commitment to the design and advertising industries and recognises their contribution to society and thirdly, it encourages creativity in the use of paper and helps to show the power of print as an essential medium of communication."
He continued, "Sappi congratulates all the winners on their excellent creative concepts and the innovative ideas they used in their proposed campaigns. We hope the causes identified for 2004 will substantially benefit from the grants made."
Corporate and Marketing Communications Manager of Sappi Fine Paper Europe, Craig Halgreen added, "The international panel of judges in this year's European-leg of Sappi Ideas that Matter praised the quality and number of well conceived and designed print campaigns. 244 entries were received from 21 countries with the UK receiving the most grants in 2004."
A list of grant recipients is available at:
www.itm.sappi.com/home.asp?pid=326
---
For further information please contact:
Craig Halgreen
Corporate and Marketing Communications Manager
Sappi Fine Paper Europe, Brussels
T: + 32 2 676 9785
F: + 32 2 676 9665
E:
craig.halgreen@sappi.com
W:
www.sappi.com
---
Sappi is the world's leading producer of coated fine paper. Its brands include Magno, HannoArt, Presto, Voltage and Royal which are specified by customers in more than 100 countries for high quality books, annual reports, brochures, magazines, calendars and promotional material.
Launched in 1999, Sappi Ideas that Matter is an international initiative whereby graphic designers, advertising professionals and students from Europe, Southern Africa and North America, volunteer their time and talent to create print communication campaigns for worthy causes. Each year, Sappi awards US$1 million globally for the production of these campaigns.