GLIDE'12 partners with Iridescent to announce its Call for Papers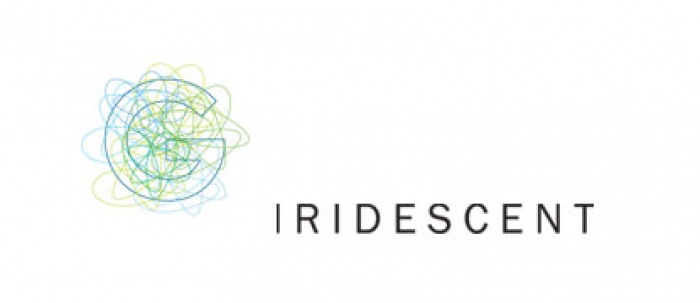 02.02.2012 News
International - The Global Interaction in Design Conference (GLIDE) is working in collaboration with Iridescent, the Icograda Journal of Design Research to solicit scholarly papers for virtual presentation on 7 November 2012. GLIDE Committee Member, Audrey G. Bennett has been invited to serve as Guest Editor for Iridescent for the duration of this call.
GLIDE is a biennial, virtual conference that disseminates cutting-edge research on the role of communication design within global society. The purpose of a virtual-only format is to bridge cultural and geographic divides in an eco-friendly way.
GLIDE'12 will promote research and critical thinking on international issues surrounding food, nutrition and health. Today, food is no longer viewed simply for nourishment, pleasure or an overly mass-produced product. Now, due to global industrialisation, the way humans interact with food systems and production has reached a critical mass, requiring citizens of the world to consider the introduction of new methods and technological systems that will enable global cultures to remain healthy and viable in the foreseeable and unforeseeable future.
Above: GLIDE'12 focuses on issues of food, nutrition and health. Photo courtesy GLIDE
GLIDE is an interdisciplinary conference and thus, welcomes submissions from researchers, practitioners, educators and doctoral students from all disciplines that study communication design or integrate a communication design perspective in their collaborative research or projects on the global state of food production and consumption, nutrition, or health.
Potential paper topics include but are not limited to:
The role of communication design in addressing the issue of hunger and nutrition or the pursuit of good health
The role of communication design in effecting good health or engendering healthy nutritional habits for disease prevention or management
Collaborative research and practices between communication designers and other stakeholders on the creation of more eco-friendly and sustainable food systems and public policy regarding food displacement
The visual or design culture of food or health systems globally
The effectiveness of social media to manage food consumption, nutrition, or health
A review panel of multidisciplinary experts selected from within the GLIDE and Icograda networks will undertake the peer review process for submissions. Successful papers will be eligible for one or more of the following at the review panel's discretion:
Publication in the Iridescent online journal
Publication in the 2013 print edition of Iridescent
Synchronous presentation via a virtual conferencing system November 7
Asynchronous presentation via the conference's website for open access by conference attendees.
Submission guidelines
Submit a 500-word abstract in PDF or Word format by 15 March 2012.
Send your proposal to with the subject line: [Insert your last name], Abstract for GLIDE'12. Proposals will undergo a review process according to the following schedule:
Deadline for all abstract submissions: 15 March 2012
Notification of acceptance with comments: 15 April 2012
First draft papers due: 15 July 2012
Notification of acceptance with comments: 15 August 2012
Final draft papers due: 15 September 2012
Conference presentation: 7 November 2012
For more details, visit glideconference.org or contact info@glideconference.org.
---
For more information, please contact:
Diala Lada
Icograda Secretariat
455 Saint Antoine Ouest, SS10
Montreal, Quebec
H2Z 1J1 Canada
T +1 514 448 4949 x230
F +1 514 448 4948
E iridescent@icograda.org
W iridescent.icograda.org
About Iridescent
Iridescent: Icograda Journal of Design Research is an online journal established to advance Icograda's strategic aim to support the development of design education (theory, practice, and research). This peer-reviewed publication invites researchers and scholars worldwide to submit innovative design research in any of the six official language of the United Nations.
iridescent.icograda.org
About GLIDE
GLIDE is both a biennial, virtual conference that disseminates cutting-edge research on global interaction in design and an evolving design research hub - a one-of-a-kind resource for those who seek pedagogical and technical strategies for global interaction and collaboration in their professional design or design-related courses or work. GLIDE's virtual conference format bridges cultural and geographic divides in an eco-friendly way.
glideconference.org