GOOD 50X70 EXPANDS ELIGIBILITY CRITERIA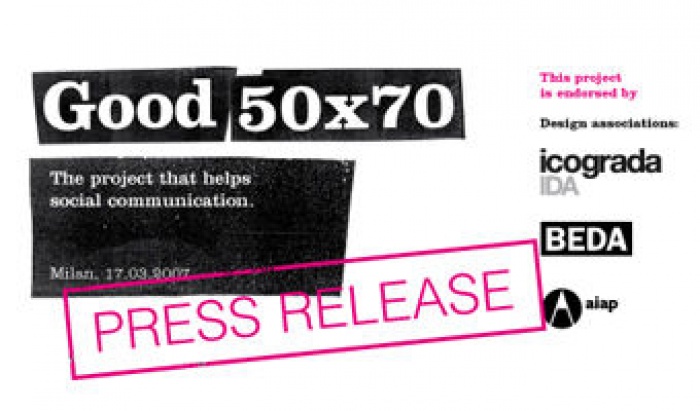 18.03.2007 News
Milan (Italy)
- Good 50x70, an international social communication contest, was launched this year on 10 March. After the launch, the design community asked us to remove the age limit that we had proposed in the rules of the contest.
We were glad to see the creative community engaging with the contest so quickly after the launch and accordingly we took their suggestion and put it into effect. The contest is now open to everyone who's willing to confront the stereotypes of social communication and deliver a truthful and meaningful message, without any limit on age, sex, race, religion, profession or favourite colour.
Now even more creatives that wish to challenge their talent are now invited to participate in the first edition of Good 50x70 and design posters to benefit a good cause. The contest itself has not changed at all, and the briefs and themes of the competition have remained exactly the same.
The aim of our contest is still to shake up the current state of affairs by creating a new synergy between non-profit organisations and a spontaneous and radical creativity.
The competition still covers five of the burning social issues which the UN has designated as the plagues of our millennium: AIDS, Environmental damage, Human rights violations, Underdevelopment and War. And 50x70 centimeters is still the size of the posters that we ask the creatives to submit to raise awareness of those problems and promote change.
The Call for Entries and more information on the competition are available on our website.
---
For further information please contact:
W:
http://good50x70.org
About Good 50x70

Good 50x70 is an Icograda endorsed event.