Graphic design from Lebanon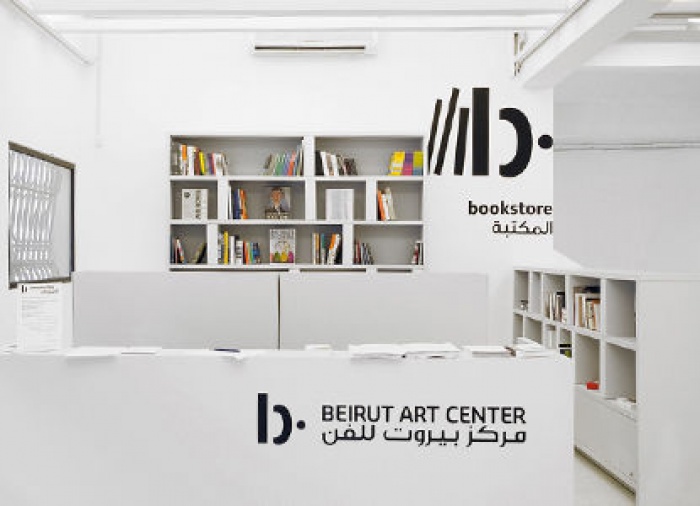 08.07.2010 Features
Susanne Shaller

Nathalie Fallaha runs the vit-e design studio and is long-term professor of graphic design at the (LAU). This article from novum looks at how she views the agitated soul of her homeland with love and perspicuity, mirroring its diversity in her work.


---
"vit-e stands for vitamin E, vital energy, 'eclectic vitality' and 'ethnic showcase' - These four concepts represent an energetic approach to graphic design – as a living being, the long tentacles of which reach deep into the various layers of society and culture." This is how Nathalie Fallaha interprets the name of the studio she founded in 2000 in Beirut in a context of dichotomy that proved to be an enriching experience for a young designer.
Above: b+f boutique restaurant. Food and drinks menu design
"I am very taken with the diversity of this city, with its eclectic mix of people, languages, influences and allegiances - a melting pot, hybrid and intercultural in all areas: in fashion and in its cuisine, in music and in its architecture - right through to design and visual communication." says Nathalie Fallaha. "This experience and my travels too have made me aware that there are many ways to make an impact as a designer and translate into visual form for others the nuances of one's own identity and right to exist."
Above: Kitsch Boutique & Café. Logo and full branding
Nathalie Fallaha has been teaching graphic design at the LAU for ten years now. Her premises on life play a fundamental role in the vocational training she provides here. The students, as responsible citizens and designers, should come to a clear understanding of themselves and their political and social environment. Their final year projects are appropriately diverse: sociocultural concerns are transformed into innovative visual and linguistic solutions. "Multilingualism itself in Lebanon (Arabic, French and English are spoken) is a major challenge for us. Reconciling two typefaces with contrasting orientations without resorting to standard solutions requires a well-trained eye for typography." says the professor who has undertaken the task of publishing a book on Lebanese graphic design from the 1920s to today.
Above: Logo and signage system for the Beirut Art Center
One international project at the LAU is the organisation of the Typo.Graphic.Beirut Conference, which, after the years of political upheaval, will resume at last in 2011. This will be a good opportunity to visit the Beirut Art Centre, opened last year. Its corporate identity was designed by vit-e design studio."The project's most interesting task was to achieve a perfect visual balance between 'east' and 'west' explains Nathalie. "The logo which we designed is based on a very simple interpretation: the combination of the letter 'B' for Beirut in both Latin and Arabic script. We were just as direct in our approach to the design of the other components of the identity, from the signage system through to printed material and the website
www.beirutartcenter.org
." The result stands out for its simplicity amidst image-overloaded surroundings and it has been very well received by the public.
---
This article was published in novum: 05/2010, and has been republished with permission. © novum
www.novumnet.de
About vit-e

vit-e was created in 2000 by Nathalie Fallaha. Located in the heart of Beirut, Lebanon, the graphic design studio's vital pulse is communication. Visual communication. Their range of tones can be seen through their extensive portfolio in identity systems, such as logos, branding and corporate identities, editorial design, ambient branding, packaging design, signage systems, web design and development. The team has grown to include Dania Dalloul, Tarek Naaman, Marianne Amkieh, Khalil Halwani, Hiba Nassar, Georges Torbey and Maher Bayoumi. To date, their work has reached into 17 countries around the globe.
www.vit-e.com
About Nathalie Fallaha
The founder of vit-e, Nathalie Fallaha studied graphic design at the American University of Beirut; she got her bachelor of Graphic Design in 1997, then moved to Central Saint Martins in London UK to pursue her Masters in Communication Design in 1999. From 200-2009, she taught Graphic Design and Typography at the Lebanese American University, on the Beirut Campus, while still workin at vit-e design studio. She was awarded the Lebanese Design Entrepreneur of the Year in 2008 by the British Council.