HANYANG UNIVERSITY 2ND BIANNUAL INTERNATIONAL DESIGN EXHIBITION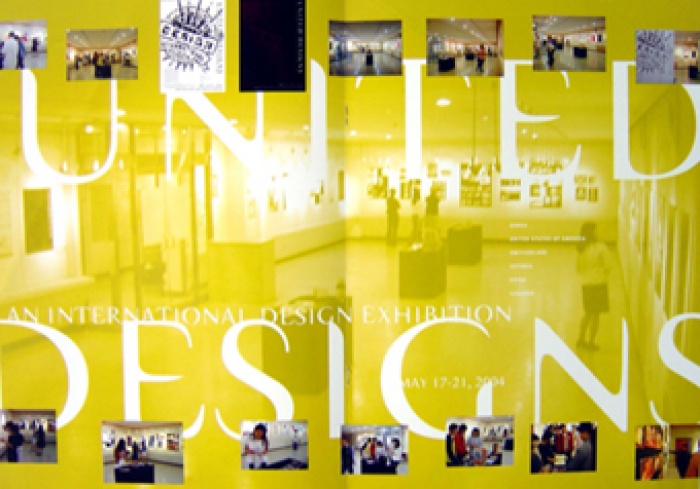 12.04.2005 News
Kyunggido (South Korea)
- Hanyang University invites design professionals and educators in the fields of graphic design (publication design, package design, corporate identity design, brand design, and computer graphics) to participate the 2nd biannual international design exhibition, United Designs.
The exhibit seeks to establish an international graphic design education network, understand distinctive design collections and exchange ideas on graphic design practice, education and culture.
Work will be accepted in two categories: experimental design and practical design. To enter send an e-mail to
aychoi@hanyang.ac.kr
. indicating your intent to participate in the exhibition by 24 April 2005.
Then send your actual unmounted design work, properly protected, delivered flat or scrolled. Include a completed entry form and a 250 word description of the piece. Each participant may submit only one design. For publication, include your piece on CD in tiff file format at 300dpi, A4 size, in CMYK (files should be named using your affiliation, last name then first name - ex. Hanyang University- John Doe ).
Send your work to:
Prof. Inyoung Choi
Graphic & Package Design Department
College of Design, Hanyang University
1271 Sa-1 Dong, Sangnokgu Ansan,
Kyunggido 426-791
South Korea
Deadlines
E-mail participation notify deadline: 24 April 2005
Submission Deadline: 31 May 2005
The exhibition will be on display at the Hanyang University Gallery from 30 May > 10 June 2005.
---
For further information please contact:
Prof. Inyoung Choi
T. +82 31 400 5709
F. +82 31 415 9326
E.
aychoi@hanyang.ac.kr
Copyright: All matters regarding copyright of the entry will be the responsibility of the entrant. All posters will become part of the collection of Hanyang University. The organizer reserves right to use all information provided by the entrants, as well as the right to publish, exhibit or reproduce all posters entered for the promotion of the exhibition.