EXHIBITION HIGHLIGHTS INTERNATIONAL SUCCESS OF DUTCH DESIGN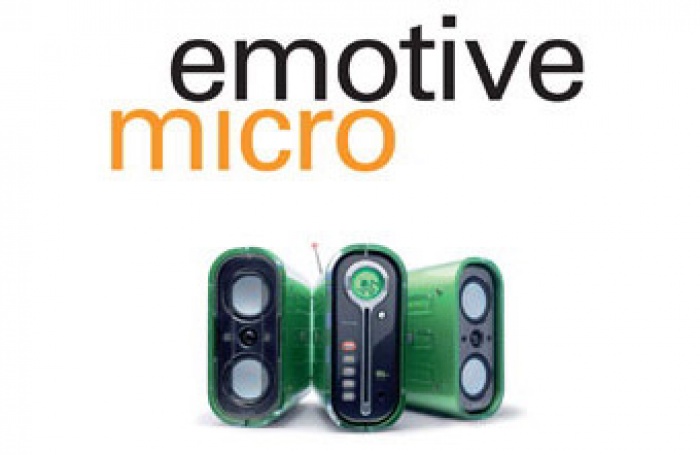 19.04.2005 News
Amsterdam (The Netherlands)
- From Thursday 14 July to Sunday 21 August 2005, the exhibition The foreign affairs of Dutch design will be on display at the Beurs van Berlage in Amsterdam. This English-language exhibition highlights the international success of contemporary Dutch graphic design, fashion, product design, interior design and furniture design. This summer both the Dutch public and overseas tourists will have the unique chance to learn about the international work of Dutch designers.
The foreign affairs of Dutch design showcases over 90 successful designs that Dutch designers have produced in recent years for international markets and overseas clients. Bureau Mijksenaar's signposts for international airports can be seen, Dick Bruna's stamp designs -commissioned by Japan Post - will be on display, Studio Dumbar's logo for the Beijing Olympics will be featured and Max Barenbrug & Eduard Zanen's Bugaboo pushchair, which became an international hit thanks in part to the TV series `Sex in the City' , will also be included. Big names like KesselsKramer, Marcel Wanders, Alexander van Slobbe and Hella Jongerius will show examples of success in advertising, industrial design, fashion and spatial design.
Dutch design pushes boundaries and transforms existing ideas into fresh new concepts. Dutch design is mainly based on rock-solid ideas, inventive use of materials and radical technical innovation. This unique combination of factors achieves spectacular results, both economic and artistic.
The exhibition The foreign affairs of Dutch design shows that Dutch design not only has cultural value, it also contributes to the quality and profitability of companies and other organizations. From postage stamps to lingerie, Dutch designers are successful all over the world.
---
For further information please contact:
Martine Willekens
Enterprise & Art
Amsterdam
E:
martine@onk.nl
Organization
The touring exhibition The foreign affairs of Dutch design is an initiative of the Association of Dutch Designers (BNO) and the Premsela Foundation, supported by the EVD (part of the Ministry of Economic Affairs). The exhibition is designed by Gilian Schrofer. The show at the Beurs van Berlage will be produced by Onderneming & Kunst (Enterprise & Art). Previously, the exhibition has been to London, Heerlen, Cape Town and Berlin. After Amsterdam it will travel to Budapest and other international cities.