ico-D activities in Jakarta (Indonesia)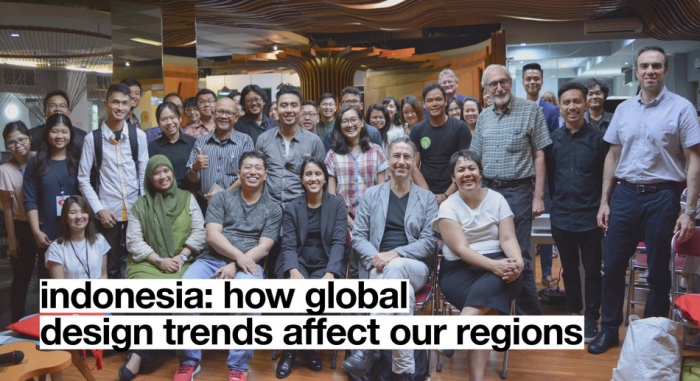 09.06.2017 News
ico-D was honoured recently to be in Jakarta (Indonesia), invited to a seminar by our Member (ADGI) entitled The Future of Design on 18 May 2017 held conjunction with design workshops and the 7th Board Meeting of the 2015-2017 term held on 20 - 21 May.
The Seminar:
ico-D Board Members including Antoine Abi Aad, Cihangir Istek, Wang Ziyuan, Zachary Haris Ong (ico-D President Elect) and David Grossman (ico-D President) participated in a series of activities planned and hosted by ico-D Members Jakarta Institute Of The Arts / Institut Kesenian Jakarta (IKJ)(UMN), Tarumanagara University, Faculty of Visual Arts and Design (Untar).
The Board and Members presented their take on where design education is going and how professional practice is evolving. Ensuring the success of this seminar was Zinnia Nizar Sompie of ADGI, who acted as an integral link between the Board, student participants and ico-D's Indonesian Members. 
With over 150 participants, this event was a unique opportunity to exchange with the local design community and discuss how global trends in the industry affect each of our regions.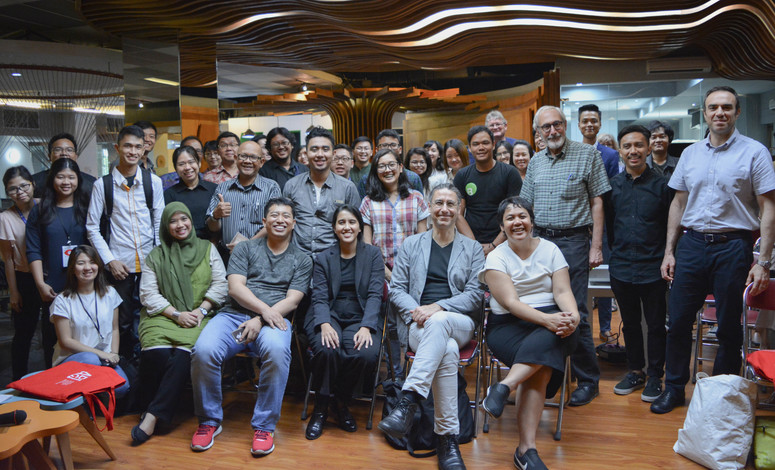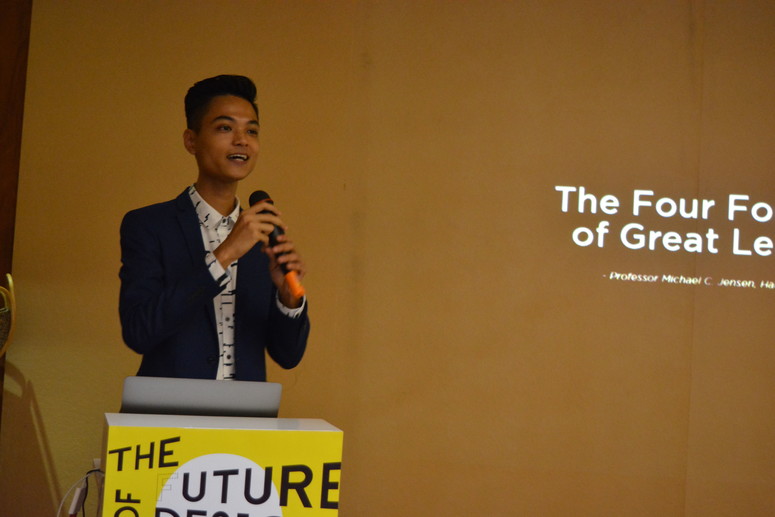 Topics and Presentations: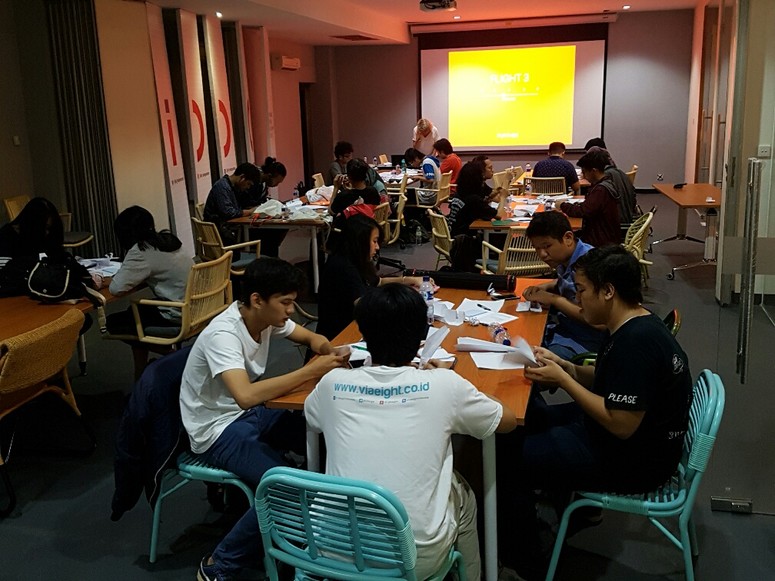 Design Education Challenges in the 21st Century
 Coping with Globalisation, David Grossman, ico-D President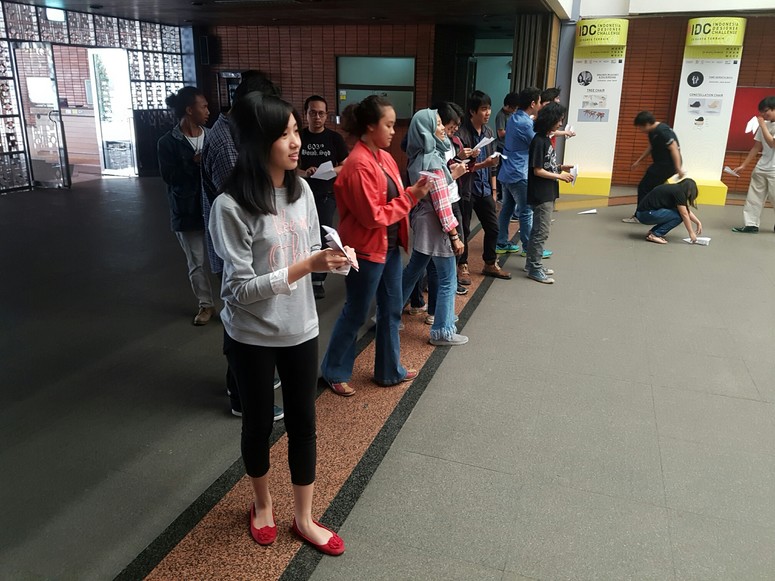 Lifelong Learning 
- Cities and Their Public Space as a Contemporary Design Field, Cihangir Istek, ico-D Vice President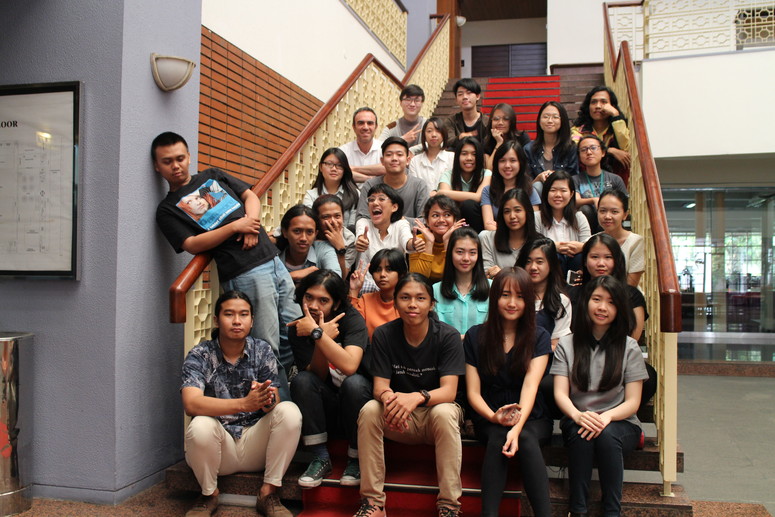 The Changing is Always Eternal, Ziyuan Wang, ico-D Vice President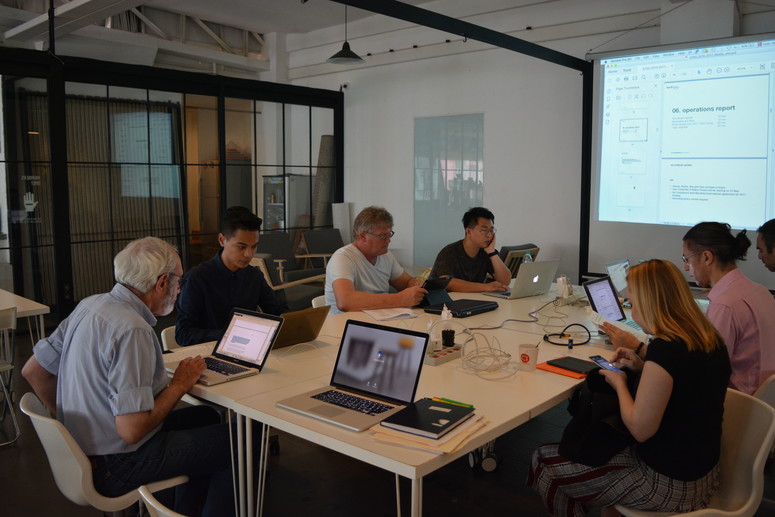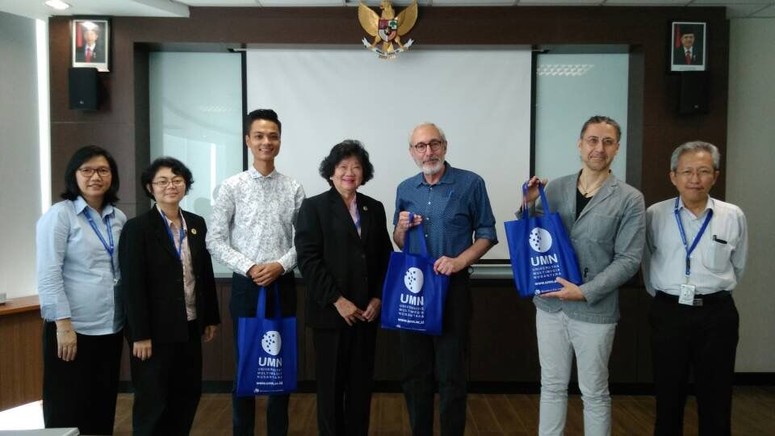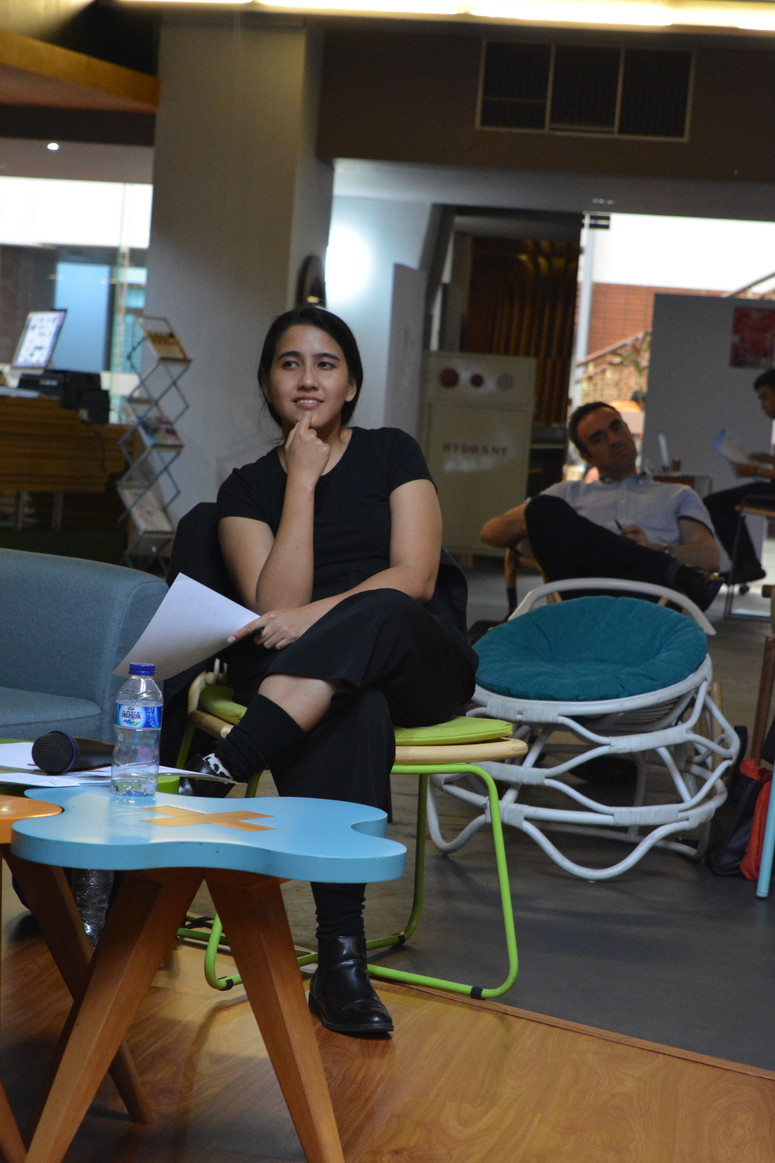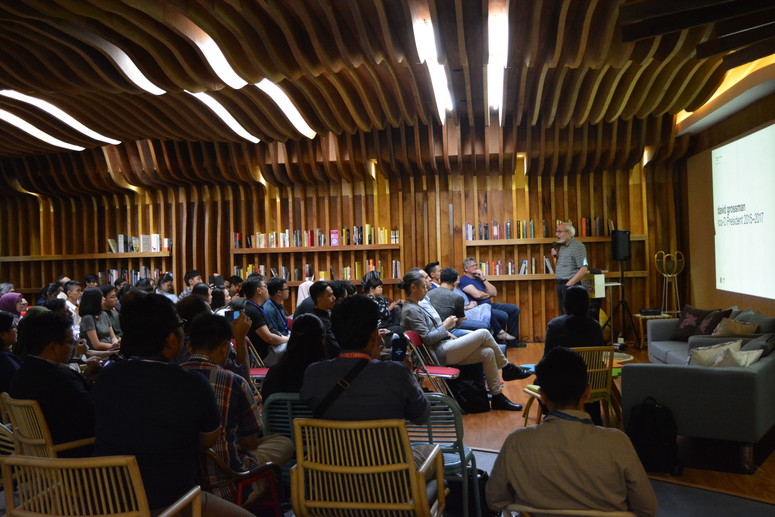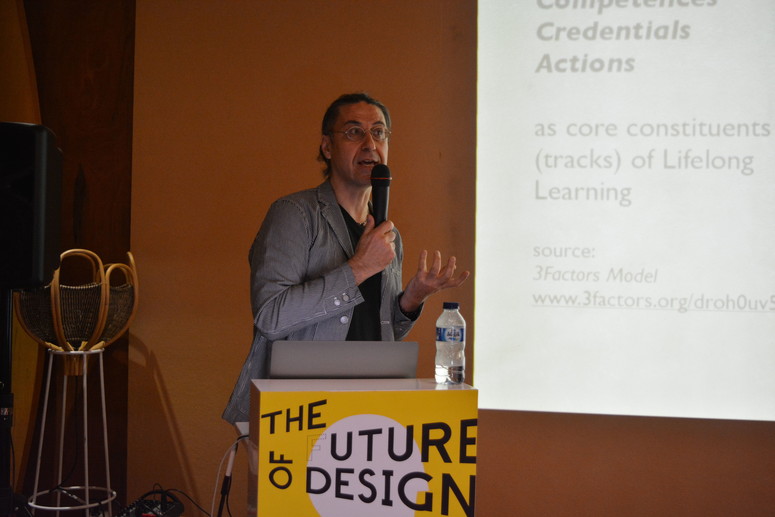 Designing Leadership, Zachary Haris Ong, ico-D President Elect
The Workshops:

"Reach for the Skies"
On Building Skills Today for the Design Profession Tomorrow
 - Socially Responsible Design
Desmond Laubscher (ico-D Board Member)and his partner Ingrid Leujes

"Reach for the Skies" was a workshop intended to reiterate that design is about solving problems and that as designers we have a special way of doing this, mainly — to understand the problem and identify the need. This is followed by researching the problem and brainstorming potential solutions. Then comes the prototype process where we need to test, break, make whole and retest and then come to a final solution.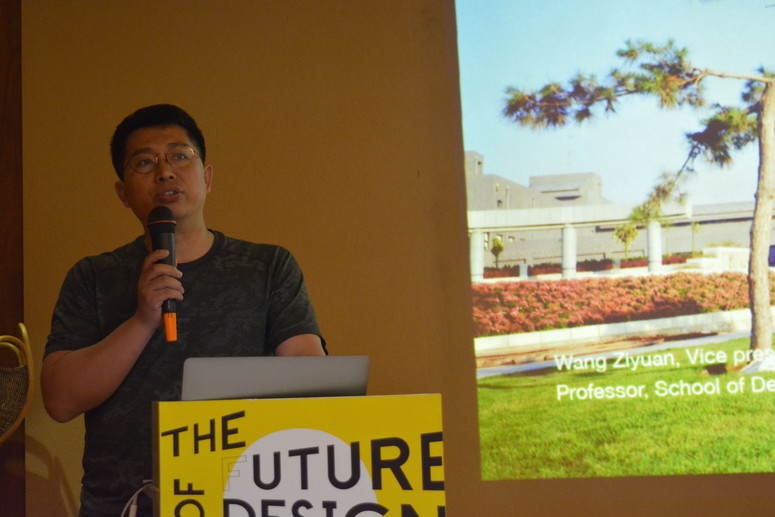 For this short workshop Des concentrated on the final steps of the process, making paper aeroplanes, testing how far they could fly, then how straight they could fly with moderation, and then how long they could stay in the air. The importance of failure is extremely important in this design process, and the continuous backward and forward process of prototyping as important, and then the eventual fun of becoming a designer and flying your plane with the rest of the group. They had amazing fun as a group!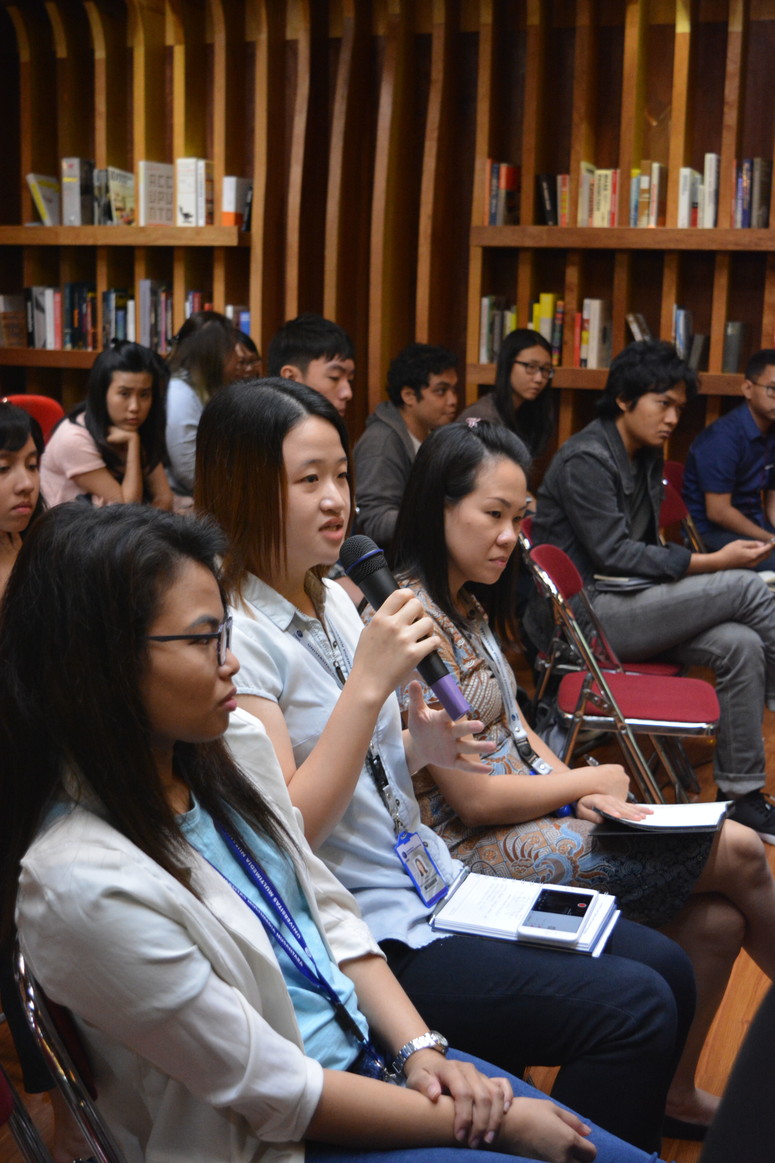 Huge appreciation to the Indonesian Association of Graphic Designers, Adgi, and Zinnia Sompie, who made this such a seamless exercise.
The Future of Lettering Design in the Middle East Lies in its Rich Calligraphic Heritage

Antoine Abi Aad, ico-D Vice President

I am Kanji (Kanji: Japanese interpretation of Chinese characters), is an illustration workshop mainly divided into 3 parts: choosing a Kanji and collecting the narrative related to it, then visualising the narrative, and on a third stage mixing and matching visuals and the initial chosen Kanji. While the direct aim is to communicate visually the meaning of a kanji, the exercise is a good application of semiotics principals, one of the pillars of Visual Communication Design teaching.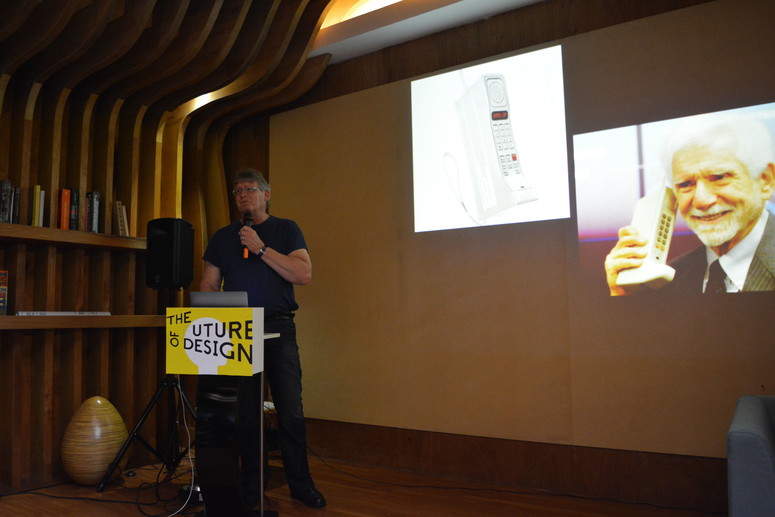 Three groups of students, one from Jakarta Institute of The Arts (IKJ), one from Tarumanagara University (Faculty of Visual Arts and Design) and one from Universitas Multimedia Nusantara accompanied by their professors joined the workshop. They were free to form the narrative with their native language, Indonesian. It is, however, at the visual level that the communication becomes international: the visual communication.'
Despite the short time, the Indonesian students used the time efficiently to grasp the essence of the exercise and learn a new approach of visualizing a personal narrative, something that can help them in the future with sign design, brand identity, and other visual applications related to semiotics.
`
The Board Meeting: IBM07 JAK


ico-D's 7th Board Meeting was held at Coworkinc in the tropical setting of southern Jakarta. At this time, preparations were made for the upcoming 27 General Assembly as well as the World Design Summit and Congress events as well as the ico-D Platform.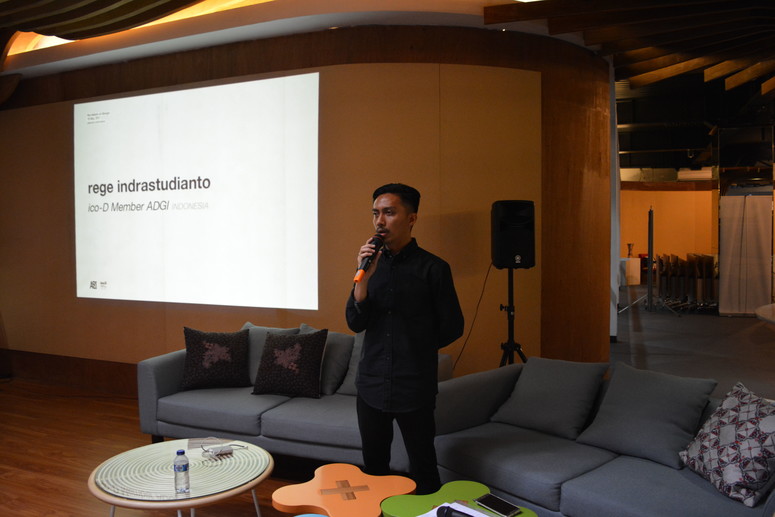 The Member Visits



(UMN)

ico-D met with design lecturers, the international Communications Officer, and a host of staff members from the design faculty of Nusantara. The Council was invited to give a talk to about 80 design students about design professionalism (David Grossman), design leadership (Zachary Haris Ong) and lifelong learning (Cihangir Istek).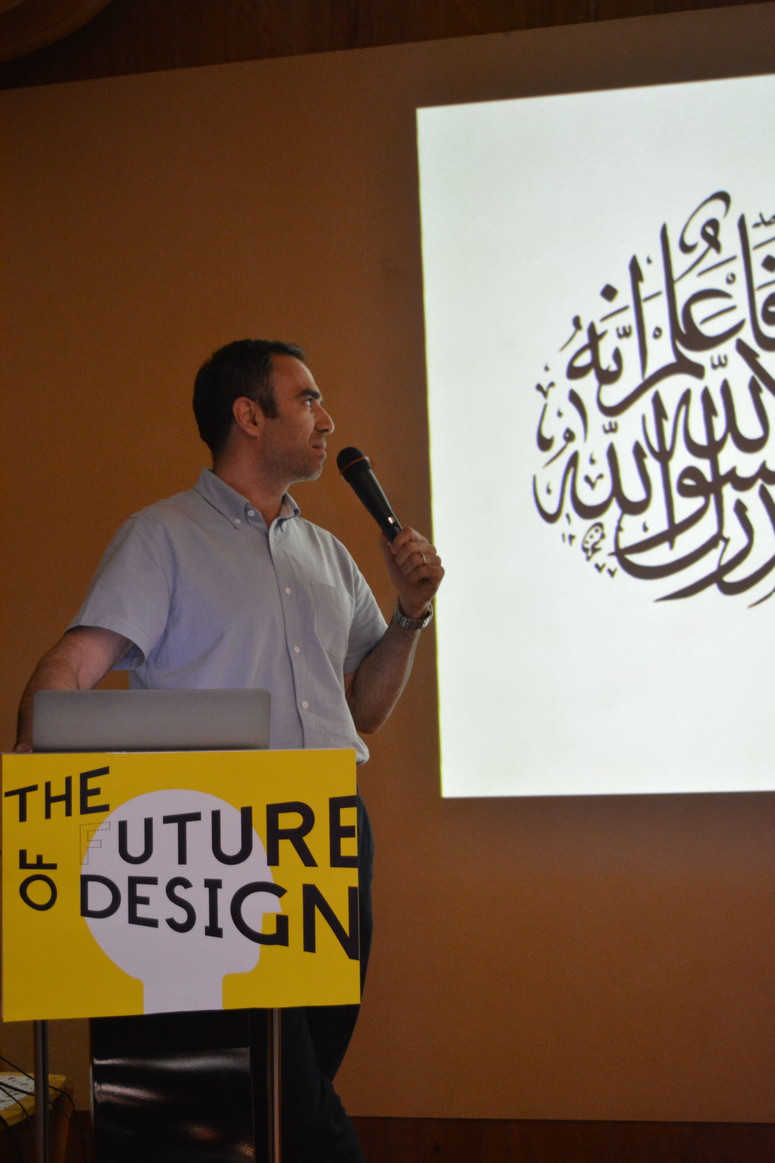 Bina Nusantara University (Binus University)
We met with an international communications officer and design lecturers from the design faculty.
• We spoke about design in ASEAN and Binus' willingness in helping to share network for the upcoming Regional Meeting in Kuala Lumpur.
(Untar)
A meeting was held with First Vice Dean Arief Adityawan, Toto Moekmeen and lecturers of the design faculty.
 Toto will be appointed to represent UNTAR in Montreal for the World Design Summit. During this meeting, President David Grossman explained how China is committed to design and in particular, industrial design, in order to start boosting their exports. David shares the view that Indonesia has similar capacity in terms of large population, and that education institutions play a crucial role in the design ecosystem.
 He emphasised to the students present that design professionalism is a key gateway in bettering students of design for the industry.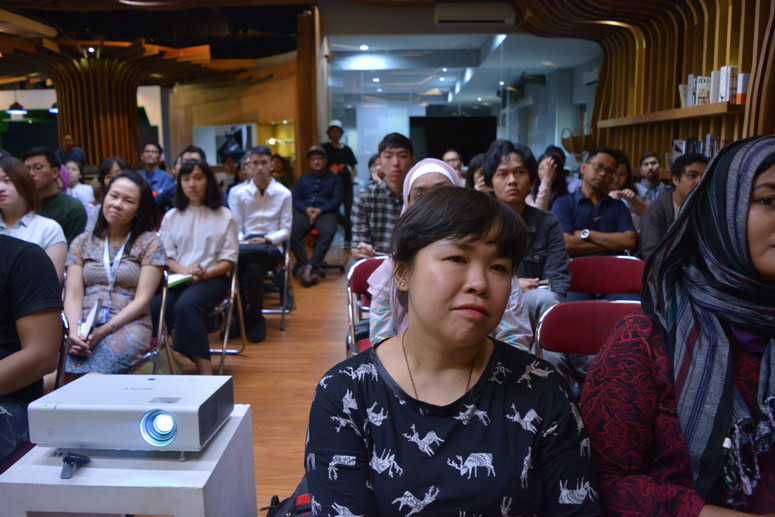 Acknowledgements

We would like to thank our local Members:
 Jakarta Institute of the Arts (IKJ), Tarumanagara University, Faculty of Visual Arts and Design, Universitas Multimedia Nusantara and Indonesian Association of Graphic Designers (Adgi) for their tremendous support in hosting the ico-D Board and the planning of these various events. Being physically present in a Member region and having an opportunity to meet with working designers face to face to discuss their challenges and successes as well as connect with the local community is a unique experience that is at the core of what ico-D does.
The Council would again like to thank Zinnia Sompie, Past President of Adgi, for her thoughtful and warm reception as well as her dedicated and tireless planning.
This has been a beautiful experience for us all and we look forward to seeing you all again soon!
Links
Indonesian Graphic Designers Association (ADGI)
(IKJ)
Multimedia Nusantara University (UMN)
(Untar)
Bina Nusantara University (Binus University)
Would you like to host an ico-D event?
Please contact Liz Carbonell
ecarbonell@ico-d.org