Icograda announces the Professional Platform Meeting and Annual General Meeting in New York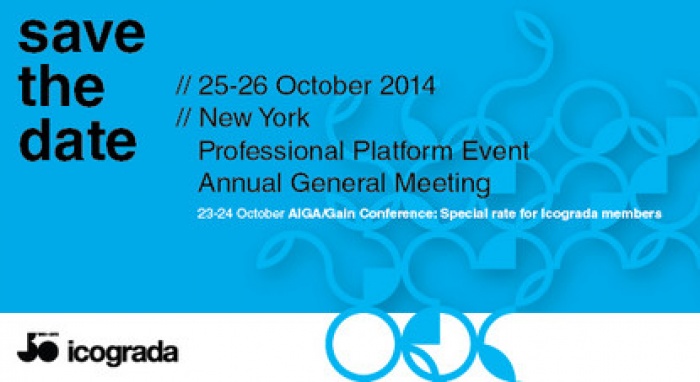 31.03.2014 News
Icograda announces the date and location of the Icograda Professional Member Platform Meeting and Annual General Meeting, which will take place in New York on 25-26 October, hosted by AIGA.

The meeting will include presentations, panel discussions and open forum discussions, intended to develop the Council's official Design Agenda. That Agenda will determine allocation of focus and resources to develop programs and benefits to members. One of the objectives of the meeting is the selection of a steering committee of Professional Member representatives, which will collaborate with the Executive Board to further develop the Professional Platform.

The Annual General Meeting will be conducted on the afternoon of 26 October to address important issues such as the renaming of the Council.

Programming and accommodation details will be announced soon on the event page.

The Icograda Board also released the pre-GA Professional Session report.



---
For more information, please contact:
Icograda Secretariat
E:
secretariat@icograda.org