Icograda Board Meets in Istanbul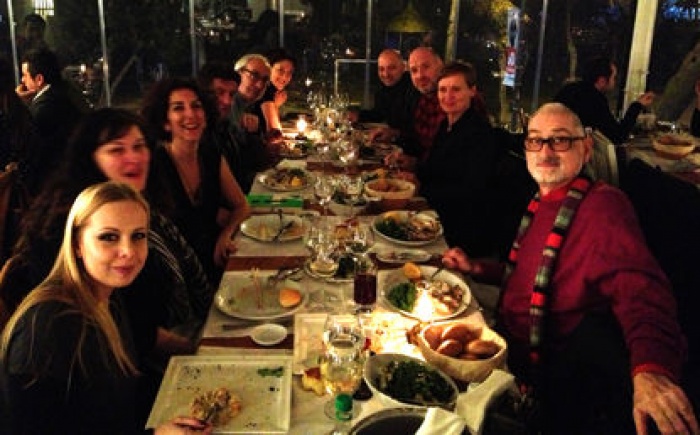 22.12.2012 News
Montréal (Canada)
- Icograda Board Members gathered on 15-16 December 2012 in Istanbul, Turkey for the final Board meeting of 2012.
Board leadership
In response to the vacancies and to insure effective leadership and continuity, the Board has decided to transfer presidential authority to the Icograda Secretary General, Iva Babaja, for the remainder of the term. Elections will be conducted at the 2013 GA to fill vacant positions.
New Provisional Members
Provisional promotional membership was granted to China International Design Industry Union.
Support of the Past Presidents
In recent months the Board has been working very closely with a committee of Icograda Past Presidents over several areas of activity and was pleased to welcome participation of Icograda Past Presidents Guy Shockaert, David Grossman and Jacques Lange at the meeting. The discussion resulted in many ideas that connected the legacy of Icograda's history and tradition with the thoughts on its future, global relevance and its members as the core of the organisation. Past Presidents remain an important support for the Board and a cornerstone of Icograda's legacy for its future.
New strategic horizons
In light of recent events, Icograda Board has focused on Icograda's current strategy and positioning. The international professional landscape is changing rapidly and Icograda must develop new pathways for the future in order to better serve our members. Board discussed the need to provide tangible benefits to members and initiated a program to present new projects the 2013 GA. The Istanbul GA will be an important opportunity to make strategic decisions together with our members. We are preparing a different, more inclusive format to ensure greater member involvement.
The Board also met with members of 2013 Istanbul Congress planning committee and Icograda Turkish member GMK over dinner to discuss the events.
50th anniversary celebrations
2013 marks the 50th anniversary of Icograda - a proud accomplishment. The celebrations will span the whole year and are aimed at member involvement, celebrating design over the world through a range of activities. A detailed package will be made available to members shortly. As a special part of the celebration, members will have the opportunity to use a special free 50th anniversary endorsement with the 50th anniversary logo designed by Fabrica. The celebrations will culminate at the 2013 Icograda General Assembly in Istanbul.
Next meeting
The next Icograda Board meeting will take place in Cape Town, South Africa at the beginning of March 2013.