ICOGRADA DESIGN WEEK IN MUMBAI REGISTRATION OPENS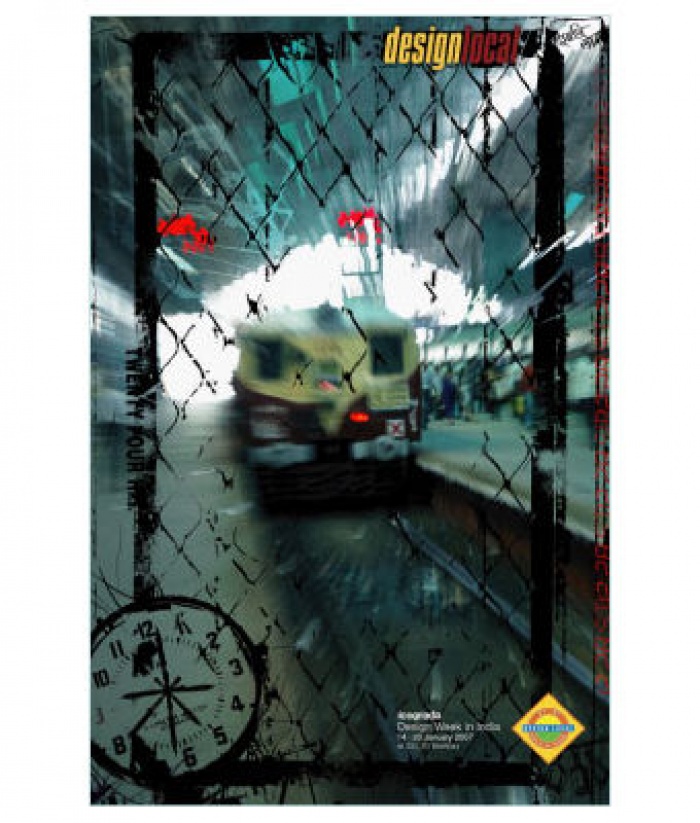 07.11.2006 News
Mumbai (India)
- The first Icograda Design Week of 2007 is being hosted by the Industrial Design Centre (IDC) at the Indian Institute of Technology Bombay (IITB), a member of the Icograda Education Network.
The theme chosen for the week is
Design Local Stops at all Stations
. It holds great thematic value. 'Local' is how the popular Mumbai suburban train network is endearingly called. The 'local' carries more people than it is supposed to, and without a doubt, remains the singular lifeline of Mumbai. The 'local' train nonetheless 'manages' to accommodate everyone. No matter what, there's always room for one more, even when brimming over with people.
Local trains are the microcosm of the city. Local trains seem to emit the flavour of what India is and where it is headed tomorrow; and, unwittingly encapsulate a feeling of mutual solidarity among its people in spite of their cultural, religious and social diversity. The colourfulness and dynamism, characteristic of the life in the city, inspires motifs and designs for everyday living.
Design Local
intends to capture the ever-changing subtleties and shifts that go to weave a city's fabric of existence.
Design Local
emphasises the need for local design solutions for the masses to make their living affordable, comfortable and suited to their own culture. The local gives us a readymade symbol for understanding how design reaches out to people and their daily lives.
From 5-9 February 2007, Icograda Design Week in India will include an international design workshop for students, a national meeting of graphic design educators and an international design conference. In addition, the week will feature design installations around the city, an opportunity to recognise individuals who have contributed significantly to design and the inauguration of InDeAs, the Indian Design Association.
Register before 15 December to take advantage of the early bird discounts. Visit
www.designlocal.net
for complete information.
---
For further information please contact:

Registration - Design Local
IDC, IIT Bombay
Powai, Mumbai
400076
India
T: 091 22 25767801/2802
F: 091 22 25767803
E: contact@designlocal.net