ICOGRADA DESIGN WEEK IN SEATTLE: ADELIA BORGES AND LINDA FU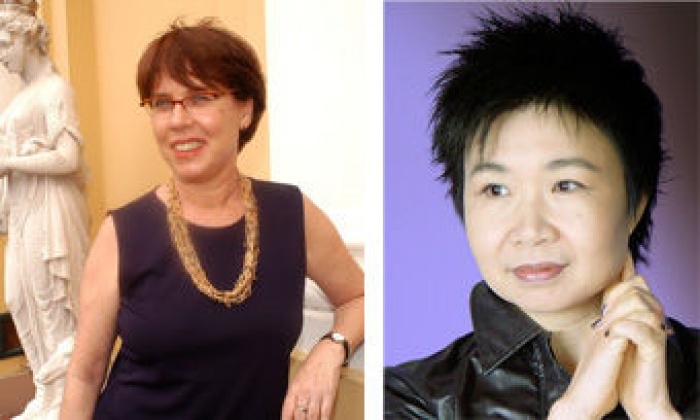 26.04.2006 News
Seattle (United States)
- Icograda is pleased to present the next instalment of exclusive speaker interviews, brought to you by TAXI Design Network. Adelia Borges and Lindu Fu will be two of the presenters at the international conference being held 14-15 July in Seattle.
A graduate of the School of Communications and Arts at the University of Sao Paulo,
Adelia Borges
(Brazil) is a journalist specializing in design. She has been a director and editor of the magazine
Design & Interiores
for six years and writes on the subject of design in Brazil for national and international publications. She is an experienced juror, and was the only representative from the southern hemisphere in the juries of Bio 14, Biennial of Design Industrial (Liubliana, Eslovenia, 1994) and of the I and II International Design Prize of the State of Baden-Wurttenberg (Stuttgart, Germany, 1990 and 1992). Since 1996, she has been editing the design titles for the publishing company Laboratorio Brasileiro de Design (LBDI).
Linda Fu
(Australia) is a designer migrating from Hong Kong. She founded the Canberra based Global iCom Consulting and Linda Fu Design, with her work has been widely awarded, exhibited, and published internationally. Linda has served as a juror and speaker for several international design events.
Through practice and research, Linda has gained valuable insights of the challenges designers facing under the condition of globalisation. Apart from carrying out some major cross-cultural deign projects for commercial and departmental clients nationally and internationally, her research interests include visual communication, intercultural communication and design in an increasingly globalised world. Linda earned her MA (Research) in Communication through a thesis entitled Visual Communication Across Cultures, and is now completing her PhD with a focus on visual representations of the Other in the context of globalisation.
You can read the exclusive TAXI Design Network interview
here
.
---
For further information please contact:
Brenda Sanderson,
Icograda Director
E: seattle@icograda.org
Icograda Design Week in Seattle is presented in partnership with the AIGA Center for Cross-Cultural Design.