ICOGRADA WELCOMES THE GRAPHIC ARTISTS GUILD AS NEWEST PROFESSIONAL MEMBER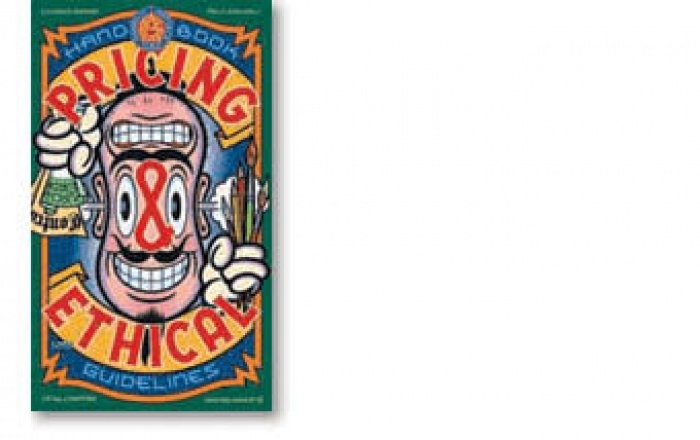 09.05.2006 News
Montreal (Canada)
- Icograda is pleased to announce that the Graphic Artists Guild (United States) has joined its ranks as a provisional full Professional Member.
The Graphic Artists Guild is a national union of illustrators, designers, web creators, production artists, surface designers and other creatives who have come together to pursue common goals, share their experience, raise industry standards, and improve the ability of visual creators to achieve satisfying and rewarding careers.
The principal publication of the organisation is the
Graphic Artists Guild Handbook: Pricing & Ethical Guidelines.
The book is a resource for design and illustration professionals and includes pricing information based on industry surveys, a complete guide to professional ethics & business standards and easy explanations of copyright and legal issues, as well as many other chapters.
With the admission of the Guild, Icograda s Professional membership now includes 65 associations covering 49 countries. The Guild becomes the third American association to join in recent years. AIGA, the professional association for design, was ratified as a full Professional member in 2005. The University & College Designers Association (UCDA) was admitted as a provisional full Professional member in 2006.
"We are delighted to have the Guild join Icograda," says Brenda Sanderson, Icograda's Director. The advocacy shown by the Guild in areas of copyright and intellectual property, as well as professional ethics and business standards, is a demonstration of their commitment to Icograda's values."
---
For further information please contact:

Graphic Artists Guild Inc.
90 John Street, Suite 403
New York
NY
10038
United States
T: +1 212 791 3400
F: +1 212 791 0333
E:admin@gag.org

About Icograda:
The International Council of Graphic Design Associations (Icograda) is the world body for professional communication design. Founded in 1963, it is a voluntary assembly of associations concerned with graphic design, visual communication, design management, design promotion and design education. Icograda promotes communication designers' vital role in society and commerce and unifies the voices of communication designers worldwide. The vision, mission and core values of the council are collectively embodied in the statement 'leading creatively' which is manifested through our members diverse activities to use design as a medium for progressive change.