Icograda endorses 2012 Taiwan International Design Competition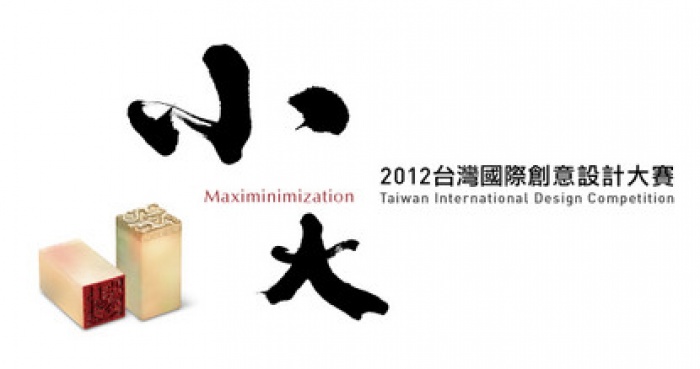 15.04.2012 News
Taipei (Taiwan - Chinese Taipei) - Taiwan Design Center has announced the call for entries to the 2012 Taiwan International Design Competition (TIDC). First held in 2002, TIDC has grown to become a high-profile design competition of note in Asia. This forward-looking design competition, open to creative talents worldwide, aims to encourage design interactions and international cultural exchanges.
The Taiwan International Design Competition is open to designers, teachers or students of design related departments or schools, people who are interested in design, without age limitation. The categories include Product Design, Packaging Design, Visual Communication Design and Digital Multimedia Design.
The creative product design of the competition theme 'Maximinimization' must be expressed in the participating pieces.
Theme
The theme of the competition is in response to contemporary design phenomena as well as global issues incorporating with the essence of Oriental philosophy. For the 2012 event, competition entries are invited under the theme 'Maximinimization.' Design is a kind of magic from the heart of the designers. Observing the subtle psyche of consumers, and giving expression to their needs in products - such is what design is! The designer brings an enormous amount of creativity with carefulness. This is just like people from the Orient who use the smallest seal to make their greatest commitment with their heart. Likewise, simple and easy steps are employed to complete a complex and difficult operation, employing minimum resources to create maximum effect.
Participation
The 2012 Taiwan International Design Competition free to enter.
Registration Deadline: 15 June 2012
Visit the Icograda event calendar page for details.
---
For more information, please contact:
2012 Taiwan International Design Competition Secretariat
Taiwan Design Center
2F, No.133, Guangfu S. Rd., Taipei 110, Taiwan
T +886 2 2745 8199 ext.335
F +886 2 2745 8582
E tidc2012@gmail.com
W tidc.boco.com.tw
About Taiwan Design Center
The 2011 IDA Congress will be hosted by the (TDC). In 2004, the Taiwan Design Center was founded under the full support of the government. It is now an independent national design centre providing complete design services. TDC aims to spread widely the seeds of creativity in Taiwan by encouraging innovation and design, providing ingenuity and talent needed for the upgrading and transition of Taiwan's industries. Through innovation, design and branding, TDC will increase the added value of Taiwan's industries and establish a 'Taiwan-based' globalised value network.
www.tdc.org.tw